Few things are as closely associated with PC gaming as Steam. Microsoft might provide the operating system used by most gamers, and Nvidia and AMD power the most popular graphics cards. Intel and AMD fight over CPU space. But for most people, Steam is PC games. To celebrate the platform's 20th anniversary this month, let's explore some of its defining moments over the past two decades.
a small beginning
Announced at GDC in March 2002, Valve pulled Steam out of beta on September 12, 2003, shortly after the launch of MySpace, unleashing what would become the largest game distribution platform and storefront for PC.
However, its evolution was a slow process. Initially, Steam was a software client for Valve to automatically patch games like Counter-Strike, grant early access to content, and improve anti-piracy and anti-cheat mechanisms.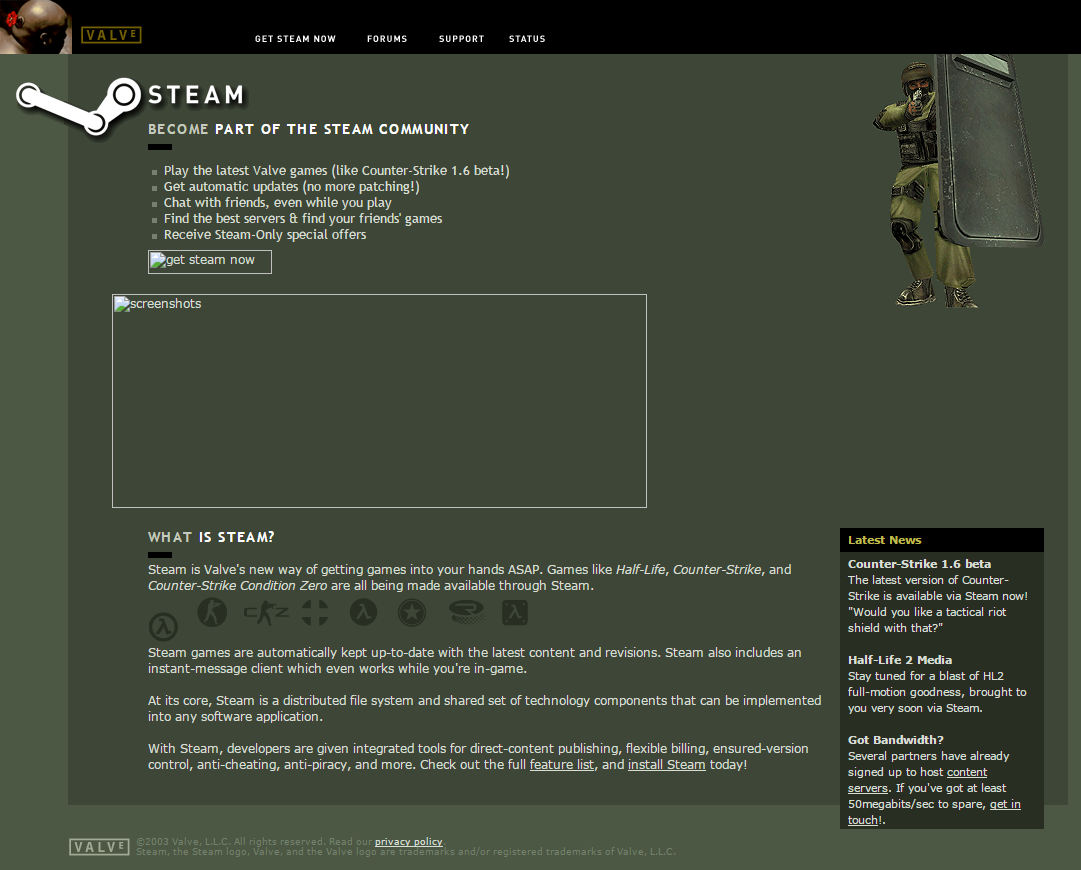 Use of Steam was not mandatory for owners of Valve titles, a wise decision given the initial resistance of many PC gamers to the constant Internet connection requirement. The service was plagued with bugs and the idea of ​​a world without physical drives finally becoming a reality worried many. Additionally, Steam's authentication servers crashed frequently.
Steam didn't gain much traction among those who weren't Counter-Strike enthusiasts. Only Valve games were supported, with no option to purchase them directly through the platform. But the tide turned on November 16, 2004. The day Half-Life 2 was released.
Gordon is alive!
It's impossible to overstate how important Half-Life 2 was in making Steam what it is today.
Forcing people to install, register and activate a service just to play a game, even if they had purchased a physical copy, was unheard of in 2004. It also meant that buyers needed an Internet connection, although the single-player campaign was I could play offline after this initial authentication.

Not surprisingly, the sheer number of people trying to play what is still considered one of the best PC games of all time led to more server issues and people not being able to log in. Any potential appeal Steam may have had was being severely undermined, as illustrated by the numerous complaints directed at the team, accompanied by warnings that the platform was detrimental to PC gaming.
However, Half-Life 2's excellent reviews continued to attract new sign-ups. It's fair to say that many of the current long-time users of the Valve platform initially joined after purchasing the iconic FPS and have been building their libraries ever since.
The arrival of valveless games
As amazing as Half-Life 2 proved, Steam's potential was hindered by only featuring Valve's creations. This changed in 2005, when Valve finalized agreements with third-party publishers, allowing them to market their games on Steam, transforming the service into a true digital marketplace.
Ragdoll Kung Fu and Darwinia were the first non-Valve games, paving the way for a system that would play a huge role in eliminating physical disk drives from the PC.
Keep them coming
Games continued to be released at a relentless pace, supplemented by demos and even videos. Some of the features still found on Steam today were introduced in 2007, such as search, best-selling products, and new releases. It was also the year Steam Community launched, bringing with it friend lists and community groups that helped make the service more than just a place to buy titles and keep them up to date.
As of May 2007, 150 games were on sale and 13 million user accounts had been created. It was also the same month that ATI offered a free Steam copy of Half-Life 2: Lost Coast and Half-Life 2: Deathmatch to Radeon owners, while also including the Steam client in the ATI Catalyst GPU driver.
The benefits of becoming a Steam member were increasing rapidly: new releases, sales events, Steam Cloud, "Under $5" and "Under $10" categories, Spotlight, and even Mac games. Another important step was the development kit Steamworks software package that arrived in May 2008, allowing anyone to integrate Steam into their game without direct involvement from Valve.
In 2010, the platform offered around 3,000 products. That year, Valve announced that 10 million of Steam's 25 million active users had signed up for the Steam Community. A few years later, this burgeoning community warmly welcomed the Steam Workshop, making it easy to share mods and user-generated content.
Off the market
In 2012, Valve introduced what has become one of Steam's defining features: the Steam Community Market, also known as the Steam Market. This trading platform allows users to spend and earn real money by trading supported game items such as trading cards, emotes, and profile wallpapers.
With the ability to speculate and invest, it shares similarities with a real stock market, while Valve earns 5% of each sale.
From green to direct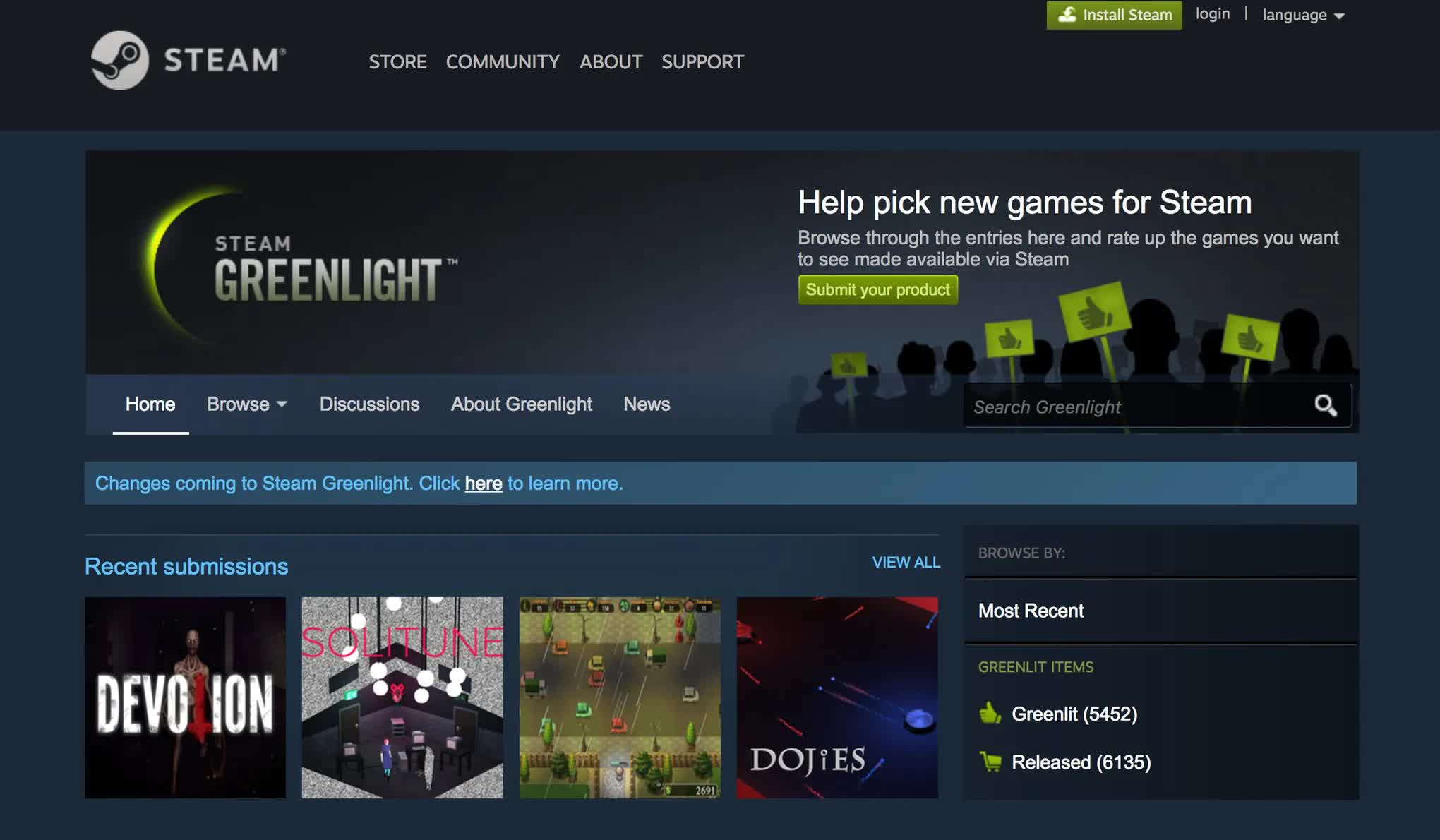 Not everything in Steam's 20-year history has been a success. The Greenlight feature designed to optimize games added to the service was launched in 2012. It allowed users to vote on which indie titles should get a full release on the service, but the rate of game approvals was low, and Valve CEO , Gabe Newell, later confessed that he was not a fan.
In 2017, Steam Greenlight was replaced by Steam Direct. Instead of users voting on games for the platform, developers pay a fee to Valve and the company reviews them.
Valve is very lenient with what it allows in Steam Direct. Shortly after a game called Active Shooter was removed from the store, Valve announced that the only content it would restrict would be anything considered illegal or "outright trolling." That means there are an absolute ton of porn games, although Valve showed there was a limit when it banned the sexual assault game Rape Day in 2019.
The steam machine
In 2012, Valve introduced Big Picture Mode, a Steam interface designed for the holy trinity of large TVs, joypads, and living room couches. It was also the year the company revealed it was working on some sort of video game console.
In September 2013, the Linux-based Steam operating system, the Steam Controller, and console-style PCs from various partners, called Steam Machines, were unveiled. The company said minicomputers were a "powerful new category of hardware for the living room."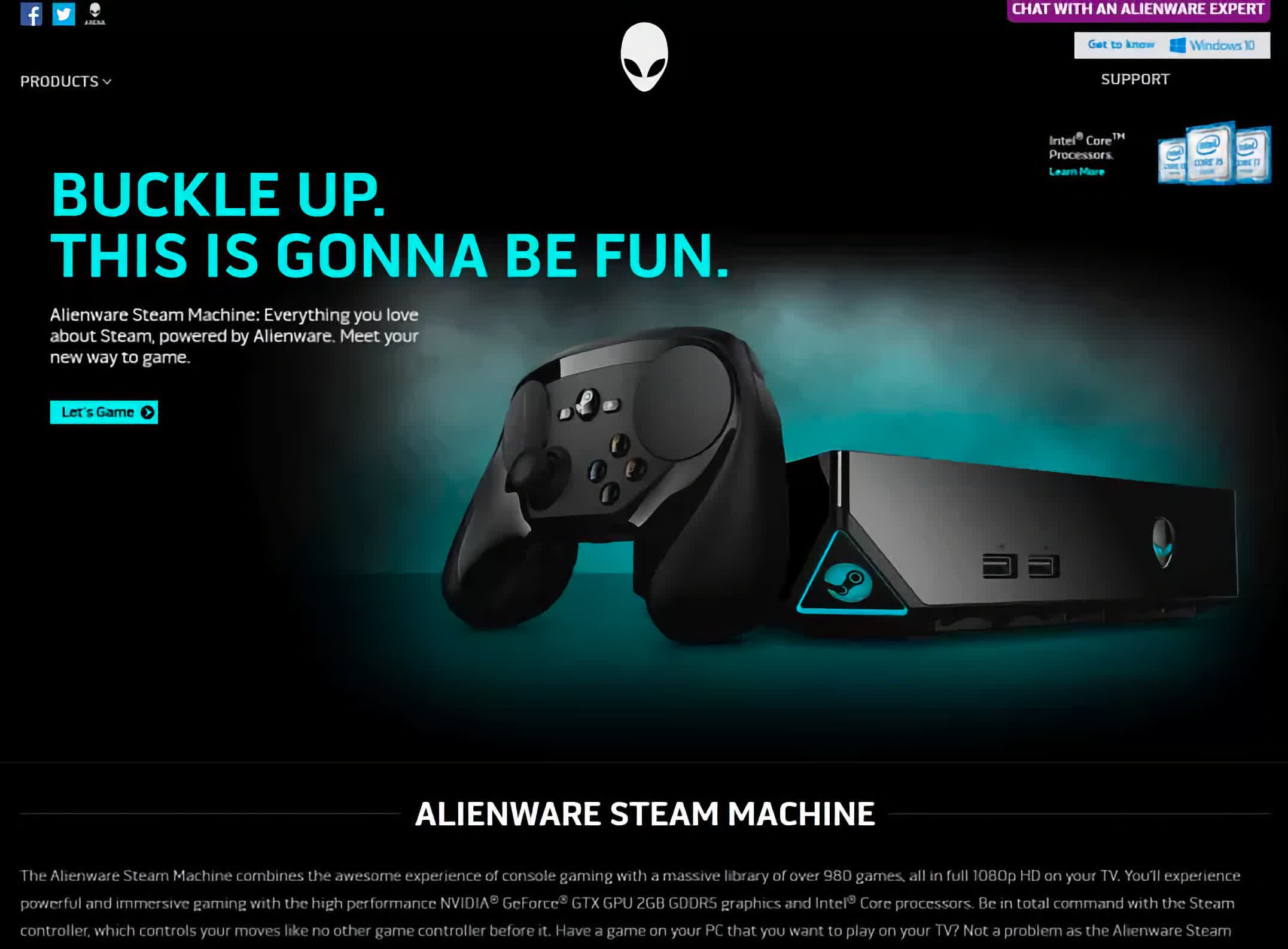 Newell was so confident that Steam Machines would be a success that when asked if it could surpass the 3 million Xbox One consoles that had been sold at the time, Newell responded: "They're going to have a hard time catching up. We're at 65." ". million", referring to the number of Steam accounts.
Steam Machines quickly went down in the history books as one of Valve's biggest mistakes. Valve liked to push the narrative that they offered the best that a console and PC have to offer, when in reality they weren't as satisfying as either. However, machines and SteamOS paved the way for the successful Steam Deck a few years later.
Other hardware
Other Valve hardware efforts included in Steam Link. Originally a small box that allowed you to stream Steam content from a PC, or Steam Machine, wirelessly to another display on the same network, it was a great, affordable option for those who wanted to stream their PC games to another room. : This writer loved his at the time. Valve discontinued Link in 2018 in favor of a software-only version.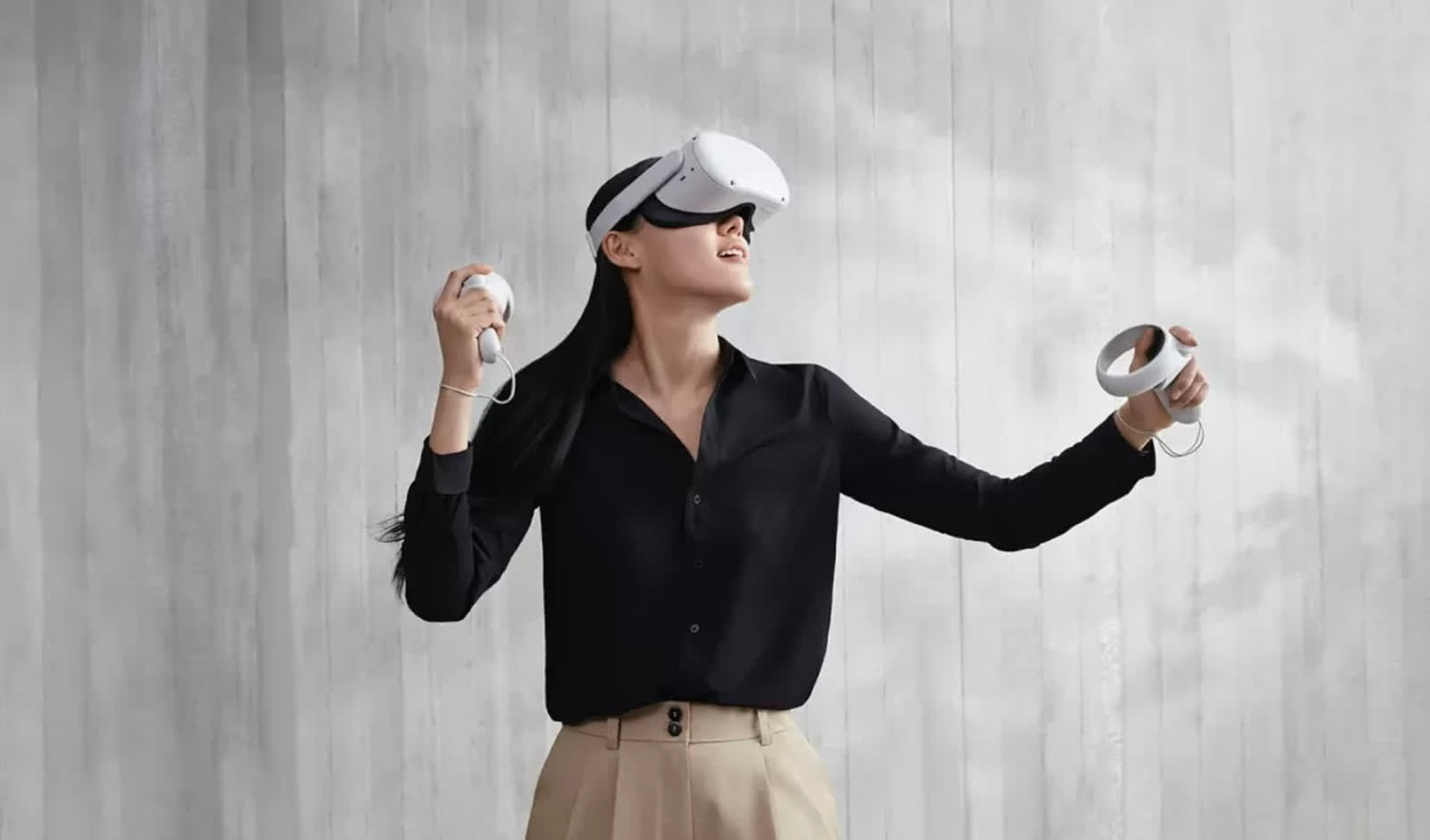 Valve has also been a strong supporter of virtual reality. The arrival of the Oculus Rift and HTC Vive, which were part of a collaboration with Valve, saw the addition of a virtual reality category to Steam in 2016.
In 2019, the company created Valve Index, an in-house virtual reality headset. The device's success has been helped by the inclusion of what most consider the best virtual reality game of all time: Half-Life: Alyx.
The PC Survey That Matters
I would be remiss not to mention another important Steam feature, which arrives every month: the Steam Hardware and Software Survey.
While user participation is optional, it gives us a good idea of ​​what players save on their machines; We've been covering it for years. These 2008 results containing ATI Radeon 9600 GPUs make for entertaining reading. Interestingly, the CPU split between Intel and AMD 15 years ago is almost identical today.
epic games store
While there are other digital PC game stores, none have come close to challenging Valve's service. It looked like that might change in December 2018, when Epic launched the Epic Games Store, aggressively pursuing players, developers, and taking advantage of Fortnite's massive popularity.
Epic CEO Tim Sweeney had criticized Valve's 30/70 cut on each sale, pointing out that Epic would only take a 12% cut, which would make it a much better deal for publishers. The Epic Games Store also offered some massive PC exclusives (or timed exclusives) like The Division 2 and Metro Exodus, while also giving away games every week, including GTA V in 2020.
Valve responded by reducing its share of games that made profits above a certain threshold. And while some of Epic's exclusives might have impacted Valve's results, the latter company's top position was hardly threatened. Additionally, Microsoft and EA started selling games on Steam, which certainly helped.
The steam cover
It's easy to forget that many people were skeptical about the Steam Deck. The disastrous Steam Machines, also powered by SteamOS, remained a ghost from Valve's past that it couldn't forget; There were already several laptops on the market; and the Nintendo Switch looked unwavering at the top of the tree.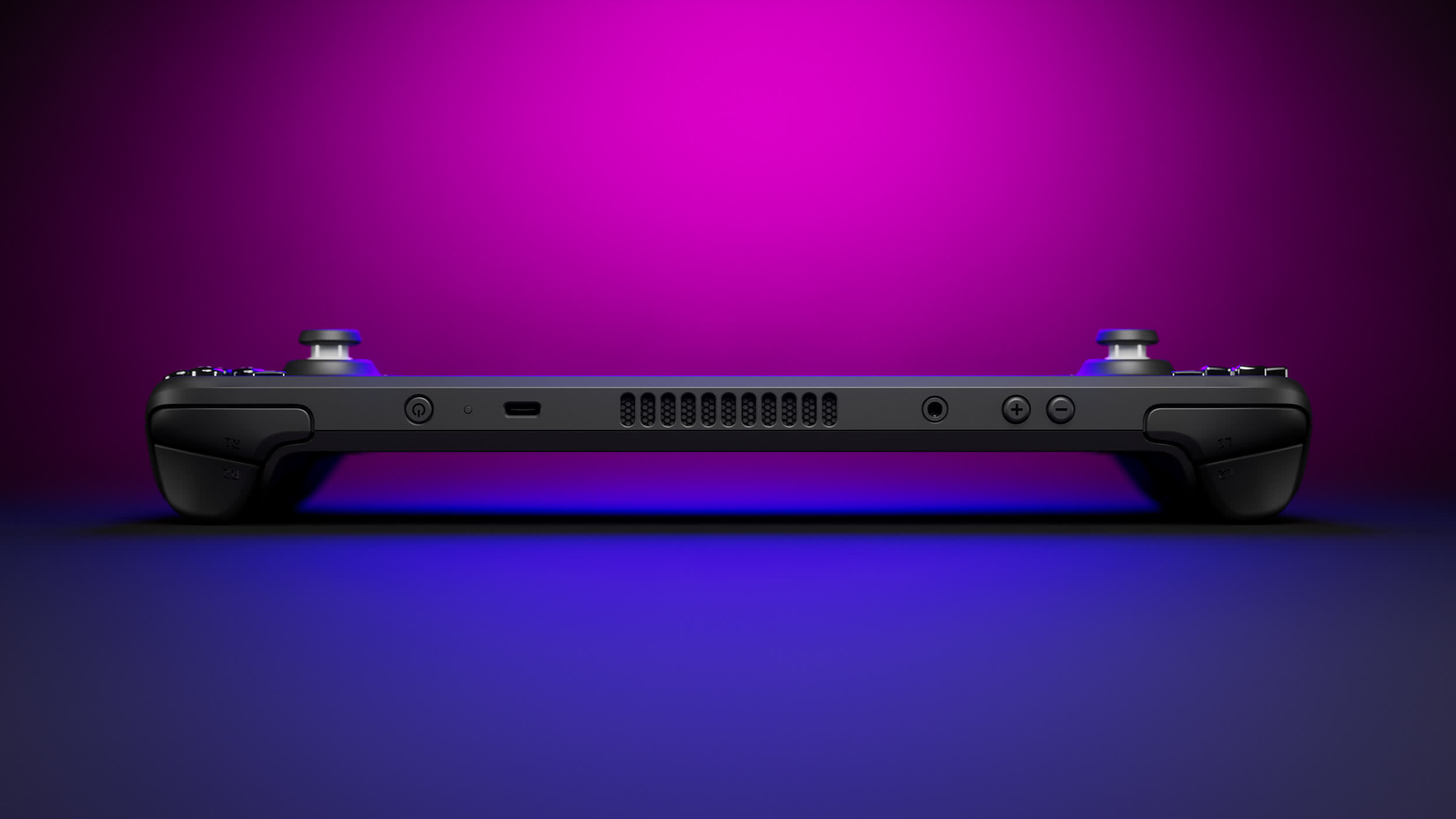 Despite some delays and difficulties with the pre-order system, the Steam Deck has proven to be a success for Valve, hailed as the best way to play (most) PC games on the go.
It has spawned a host of competitors, from Asus ROG Ally to the upcoming Lenovo Legion Go. Unfortunately, Valve recently confirmed that we won't see a successor for at least a couple more years.
The future
There are currently over 30,000 games available on Steam. The platform has more than 120 million monthly active users and this year registered a new record of simultaneous users of 33.5 million.
It's hard to know where to go when you're at the top, although Valve isn't one to sit still: more games, new UI features, and better seasonal sales could be the platform's bread and butter to retain and attract users. , but we could see some major new additions in the next era, including some sort of Game Pass-style 'Steam Pass' subscription service.
Then we'll say it again. Steam is PC gaming, and that's not going to change anytime soon.