This is a version of the Atlantic Daily, a newsletter that guides you through the day's biggest stories, helps you discover new ideas, and recommends the best in culture. Sign up for this here.
Welcome back to the Sunday Culture edition of The Daily, one of the Atlantic The author reveals what keeps him entertained. Today's special guest is Elizabeth Bruenig, a staff writer at the Atlantic Which covers politics, culture and religion.
Liz takes another look manchester by the sea When she needs a good cry, she looks to Instagram for baking recipes, and she can no longer digest the OTT-era emo songs she loved as an eyeliner-wearing teenager.
First, here are three Sunday lessons the Atlantic,
---
Culture Survey: Elizabeth Bruenig
An actor I would watch in anything: Anya Taylor-Joy. I love the projects she does, and I can stare at her mesmerizing face for hours.
My favorite blockbuster and favorite art film: My Favorite Blockbuster: Royal Casino, Has anyone ever looked as beautiful as Eva Green in that movie? She brings such charisma and old Hollywood glamor to her role. I'm not really sure silence of the lambS was a blockbuster (a cursory check shows that it did quite well at the box office), but it's definitely one of my favorite mainstream movies. Jodie Foster is completely captivating in the lead role.
My favorite art film: the believer, starring Ryan Gosling. It's a strange ride, but I think Gosling's performance is incredible. He makes the mixed emotions and competing impulses of a self-loathing Jewish skinhead compelling and believable. I'm not sure everything in this movie works perfectly, but as Gosling's almost solo performance, it's very touching.
Last thing that made me cry: manchester by the sea, I don't think you need to have kids to be fully affected by this movie, but if you have kids, I think it's especially hard. It's such a raw portrait of grief and brokenness that it's hard for me to re-watch it over and over again, but I watch it over and over again when I'm looking for the catharsis of a good cry. ,Connected: manchester by the sea There's a surprising meditation on grief.)
A quiet song that I like and a fast song that I like: I love Grouper's "Heavy Water / I'd Rather Be Sleeping"—I can easily listen to it on loop for an hour or more without getting bored. It succeeds in creating a dreamlike experience. I would say my favorite fast song is "Heart-Shaped Box" by Nirvana, and it's just as fast as I like.
A cultural product I liked as a teenager and still like now, and something I used to like but dislike now: I've been a big fan of Slowdive for as long as I can remember. It still stands! But when I was a teen, I also had a mixtape (ok: a mix CD) of typical aughts-era emo songs, which I thought was awesome at the time and sounds completely unlistenable today. I think some music only makes sense if you really focus on the heavy eyeliner and studded belt.
Something I revisited recently: Lewis Gluck's Avernus, I was introduced to his work in college, and immediately read several books of his poetry. Avernus, a meditation on the myth of Persephone and Hades, remains my favorite. Gluck's voice is sometimes cold and distant, making the entire collection feel like an experience sent from another world.
A piece of journalism that recently changed my perspective on a topic: I'm late to the party on this, but I just read it New Yorker Excerpt on the Dyatlov Pass Incident and now I completely agree with it. I guess I always hoped there would be some kind of alien explanation for this, and I won't spoil for you what actually appears to have happened, but it's far more mundane than most of the theories out there. But!
My favorite way to waste time on the phone: Instagram. I have a backlog of 50 or 60 baking projects that I've got sitting there wondering whether I'll ever get to them. But it's wonderful for inspiration.
Something delightful was introduced to me by a child in my life: Blue, Many children's shows have subtle jokes aimed at adult audiences (who are forced to watch), but Blue There's something extra special about this one: theme episodes apparently designed to make adults cry. I mean this in the best possible way. ,Connected: in praise of BlueThe greatest television show for children)
The last thing that made me howl with laughter: adam friedland show, It developed a slightly wild reputation during the Taylor Swift/Matty Healy drama, but Friedland actually invites interesting guests and presses them on topics they probably wouldn't address in any other context. I guess I've lost faith in comedians as good interviewers – for quite some time now, nothing on late night has really inspired me – but Friedland is (among other things) a brilliant conversationalist. . I think he's able to extract comedy from even some of the most complicated personalities, which is always entertaining.
A poem, or line of poetry, to which I return: "The Archaic Torso of Apollo", by Rainer Maria Rilke, is a major touchstone for me:
We cannot know his mythical head
With eyes like ripe fruits. and yet his torso
Still full of talent from within,
Like a lamp, in which his gaze now turned low,

Shines with its full power.
---
week ahead
in the novel The New NaturalsA young black couple turns a hill in western Massachusetts into a utopian commune (On sale Tuesday).
a murder at the end of the world It stars Emma Corrin as an amateur detective who tries to solve a murder in the home of a tech billionaire (Premieres Tuesday on Hulu).
The Hunger Games: The Ballad of Songbirds and SnakesA prequel that tells the origin of Panem President Coriolanus Snow (in theaters Friday)
---
Essay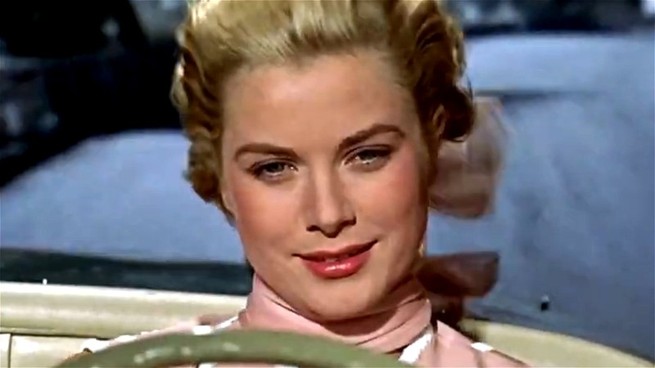 The Shocking Cruelty of Alfred Hitchcock
by Matthew Spector
Anyone who has ever seen an Alfred Hitchcock film – seeing Tippi Hedren clawed by dozens of gulls and crows or Janet Leigh getting stabbed repeatedly in the shower – has wondered about the director's attitude towards women. will be. He was known for walking a line between callous and downright sadistic when it came to his leading actresses. And yet the particular nature of Hitchcock's collaborations with these women continues to serve as fodder for study and debate, despite the fact that the details of these relationships are more or less undisputed: Ingrid Bergman, Grace Kelly, Eva Marie Saint, With Kim Novak, and Leigh, the director walks the line between the courtly and the rude, one moment inviting them to dine with his wife at his home in Bel Air, the next telling them dirty jokes in his trailer. Filled with. And at least one allegation suggests that his behavior has changed from the volatility long associated with Hollywood directors to something we would call abuse today. In a 2016 memoir, Hedren says that Hitchcock sexually harassed her twice during work. birds And marnieAnd she experienced retaliation from him after he scolded her on the set.
Read full article.
---
More in Culture
---
to complete the Atlantic
---
photo album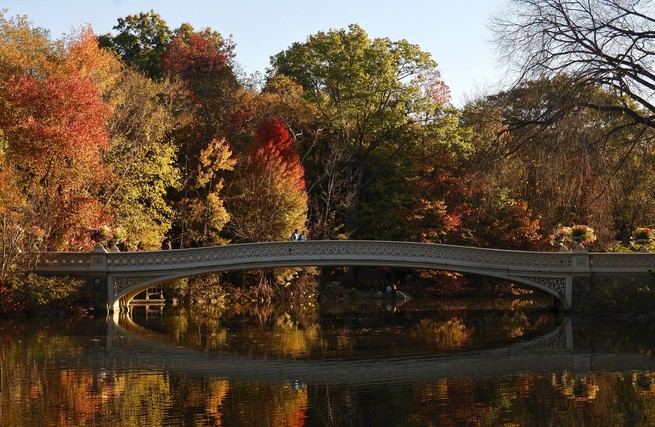 Figure skating in France, a proposal at the New York City Marathon, floods in Somalia, and more in our editor's selection of the best photos of the week.
---
Katherine Hu contributed to this newsletter.
Did someone forward this email to you? Sign up here.
Explore all our newsletters.
(TagstoTranslate)Outs-Era Emo Songs(T) A Little Wild Reputation(T)Favorite Blockbuster(T)Tippi Hedren(T)Hunger Games(T)Alfred Hitchcock Film(T)Lead. My Favorite Art Film (T) Amateur Sleuth (T) Wild Ride (T) The Atlantic Daily Edition (T) Jodie Foster (T) Janet Leigh (T) The Special Nature of Hitchcock (T) Beautiful Straight Figures (T) Moving Hui. Last Thing(T)Favorite Art Film(T)The Week Ahead(T)Lewis Gluck's Averno(T)Adult Audience(T)Good Cry(T)Piece of Journalism(T)Barbra Streisand's Immaculate Jewishness Poem(T)Eyeliner Wearing Teens.First(T) Quiet Song(T) Box Office(T) New Ideas(T) Ingrid Bergman(T) Eva Marie Saint(T) Grace Kelly(T) Loud Song(T) Today's Special Guest(T) Exclusive Emo Songs of the Eight Days (T) End of the World (T) Daily's Sunday Culture Edition (T) Emma Corrin (T) Mixed Emotions (T) Love (T) Adult (T) Religion. Liz Revisits Manchester (T) Photo Album People (T) Raw Portrait of Grief (T) Old Hollywood Glamor (T) Heavy Water (T) Anya Taylor-Joy (T) Bel Air (T) Late Night (T) )Staff Writers (T) Universal Pictures (T) Subtle Jokes (T) Too Many Kids