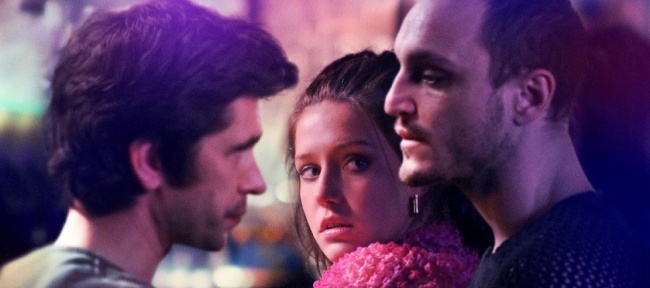 Mubi presents the official trailer (and a new poster) of 'Way', a film directed by Ira Sachs, which, after passing through the Sundance and Berlin festivals, will be released in North American theaters on August 4, and a month later, on September 1, in Spain by Caramel Films.
Shot in Paris, the film is a fascinating tale of thorny exploration of love and adventurous sexual exploration. An honest and fierce skin-deep twist on passion and selfishness in shared love and pain, starring Franz Rogowski, Adele Exarchopoulos and Ben Whishaw in an out-of-control love triangle.
During his last day of shooting in Paris, film director Tomas sleeps with a girl named Agathe, whom he met in a nightclub. When Tomas proudly tells her husband Martin, a passionate relationship ensues between the three of them, fueled by passion, jealousy… and infatuation.
Updates: Added that the trailer is already dubbed in Spanish.
Click here to watch it on youtube.
Click here to watch it on youtube.
You can find these and other videos on our dailymotion channel,
or in the section movie trailers and videos from the web.