Entertainment
A tourist gets a Besòs Mar tattoo thinking it means 'Sea Kisses'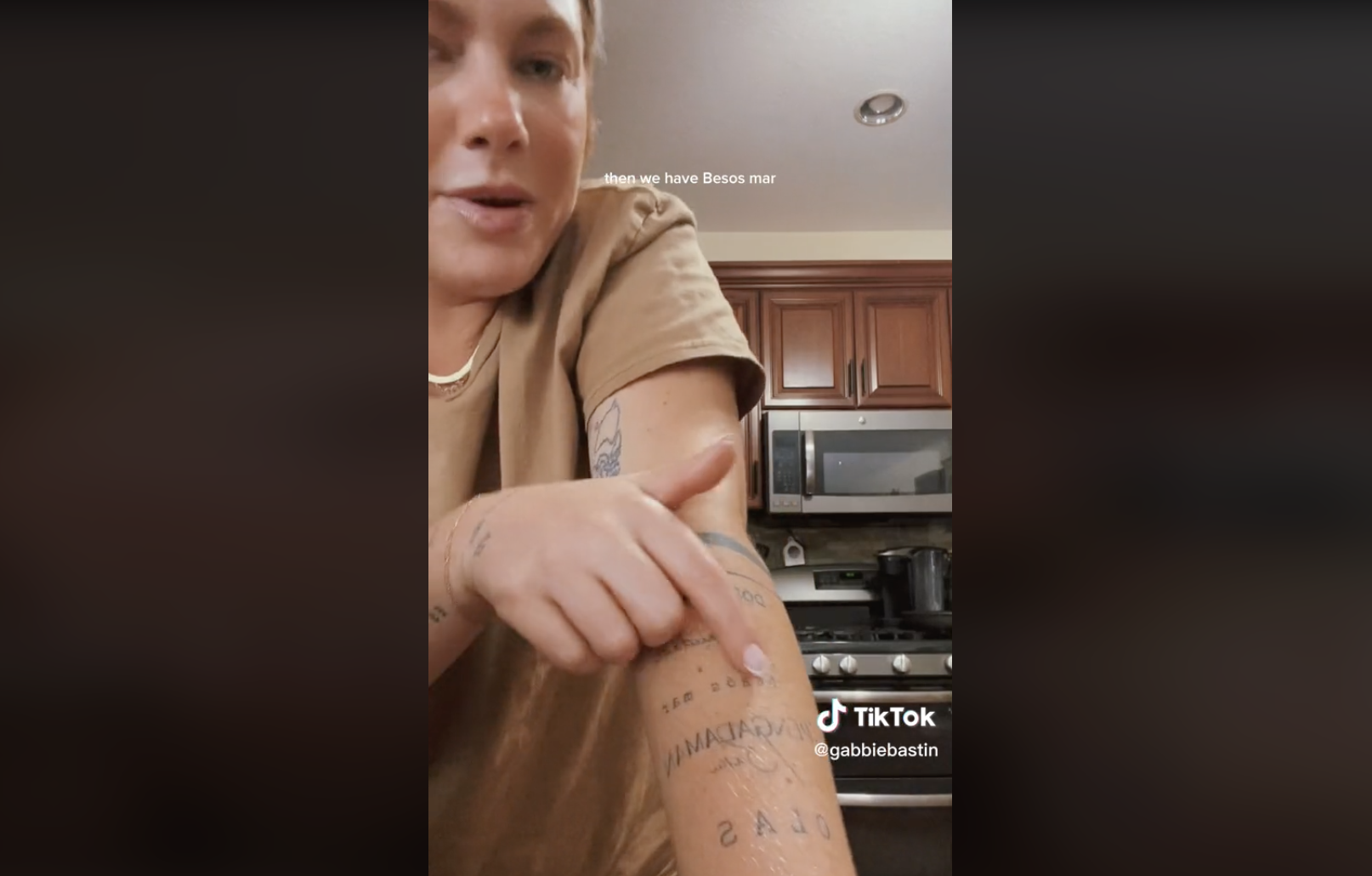 There are more and more people who, instead of buying a souvenir of the places they travel to, decide to get a tattoo in memory of that place, a permanent souvenir. Gabbie Gastein, a young American, decided to tattoo a memory of Barcelona, ​​where she lived for a while. In a TikTok that she has posted on her profile, Gabbie explains the meaning behind each of her tattoos, what has caused the networks to revolutionize has been what has been done in tribute to Barcelona. The young woman has tattooed on her armkisses sea', the name of the stop on the L4 metro line, thought to mean 'Sea Kisses'.
The video It didn't take long for it to go viral. and you can already read hundreds of comments such as 'Besòs is just a very polluted river' (the Besòs is just a very polluted river) or "please whoever tells it", to warn her of the error. The reactions on Twitter They have not kept themselves waiting long either, and dozens of people have already commented on this fact with memes and irony.
However, if you look at the translation of the 'Besòs Mar' stop on the Barcelona metro map translated into English, still of unknown authorship, Gabbie hasn't been wrong at all. 'Saint Pigeon' (Santa Coloma), 'Doyouunderstands' (Entença) and now 'Sea Kisses' (Besòs Mar); literal translations from English to give it a modern touch, or favor tourism, in our city.
Gabbie is not the first to have a word tattooed with a different meaning: the singer Ariana Grande It became one of the most famous memes on the networks due to its translation error. The artist thought that her tattoo in Japanese meant '7 ring', the name of one of his songs, but he actually meant 'shichirin', the name of a type of Japanese grill. So now you know, confirm the meaning of your tattoos well before jumping into the pool!