Games
After the scary scene, players seek balance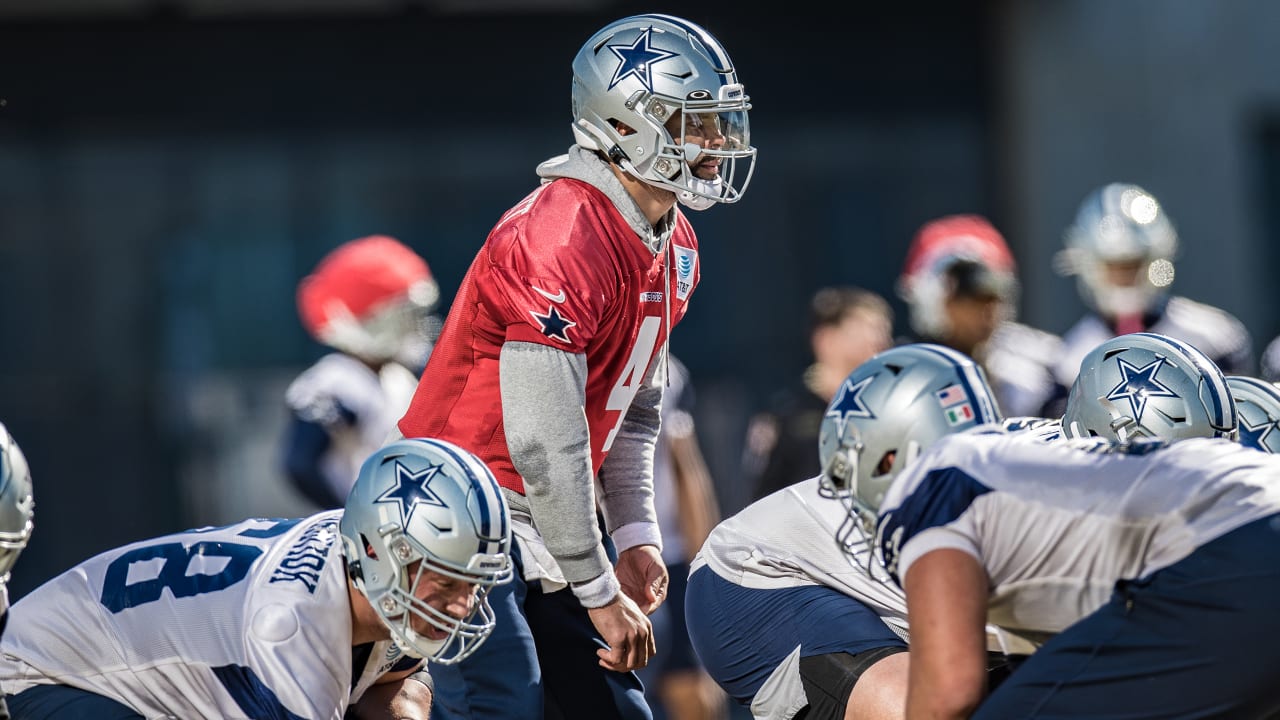 FRISCO, Texas – The Cowboys returned to The Star for practice and meetings Wednesday for the first time since the terrifying scene we all witnessed Monday at the Bengals-Bills game involving Damar Hamlin.
As the Cowboys prepare for this week's game in Washington, the team is looking for balance to steer them in the right direction in the midst of a difficult week.
On one hand, the players speak of a brotherhood among other "gladiators" from across the league who sacrifice their bodies for this game. So when an incident like Hamlin's occurs, it's impossible for these players not to think about it, especially as they go along. And actually, they don't want to get it out of their mind either.
But on the other hand, the NFL is moving forward with this week's games and the Cowboys must find their own way to focus on the task at hand, difficult as it may be.
"I do get it – we're in to play a physical game," Micah Parsons said Wednesday. "I think you understand that this game could come with some horrible injuries. If you're lucky, you might not face any of them. Everybody in the league signed up to play football and you understand that things can happen. That it was a horrible incident and an accident. Even when I pray before the game, I pray for the other team. I hope everyone on the teams turns out well. But it shouldn't just be a frat league when someone goes down, it should be a frat league no matter what pass. We're all here together, just playing a game we love."
DeMarcus Lawrence, one of the team's oldest players and one of the defensive leaders, said there's a way to keep both perspectives in mind at the same time.
"We're praying for him and his family. And we just have to make sure we stick together as a team," Lawrence said. "But honestly, to me, we played this game our whole lives. Seeing something like that, yeah, it's hard to take. It doesn't change what our job is. This is our job, this is how we feed our family."
Dak Prescott, someone who was unfortunate enough to lose both his mother and brother, spoke of the fact that he has sadly been prepared for hardships in his life, but never on the football field.
Still, it will continue to keep positive vibes for Hamlin, who as of Wednesday remained in critical condition after going into cardiac arrest on the field Monday.
"For me, it's being thankful for your moments and being thankful for everything," Dak said of seeing Hamlin on the ground and what was going through his mind when he saw the players' reactions. "I have every hope and belief that Damar is going to fight and make it."
Prescott brought up the 2020 season when the Cowboys dealt with the sudden death of strength and conditioning coach Markus Paul, just two days before the Thanksgiving Day game.
"It brought me back to Markus Paul and that morning and how people reacted to it," Prescott said. "That's tough, especially when you've dealt with something similar in your own locker room. Player or coach, we're all family. I felt for the players, not just for Damar, but for his teammates, players, coaches and the Bengals. It's traumatizing. for the people".
But before Sunday's game, the Cowboys will have a week of practice, including Wednesday's session, which Parsons described as "normal."
And that in itself is a big step, considering that the past few days, from Cincinnati to Buffalo to every other city in the league, it's been anything but normal.