Health
Barcelona hosts the largest scientific meeting on home health care in the world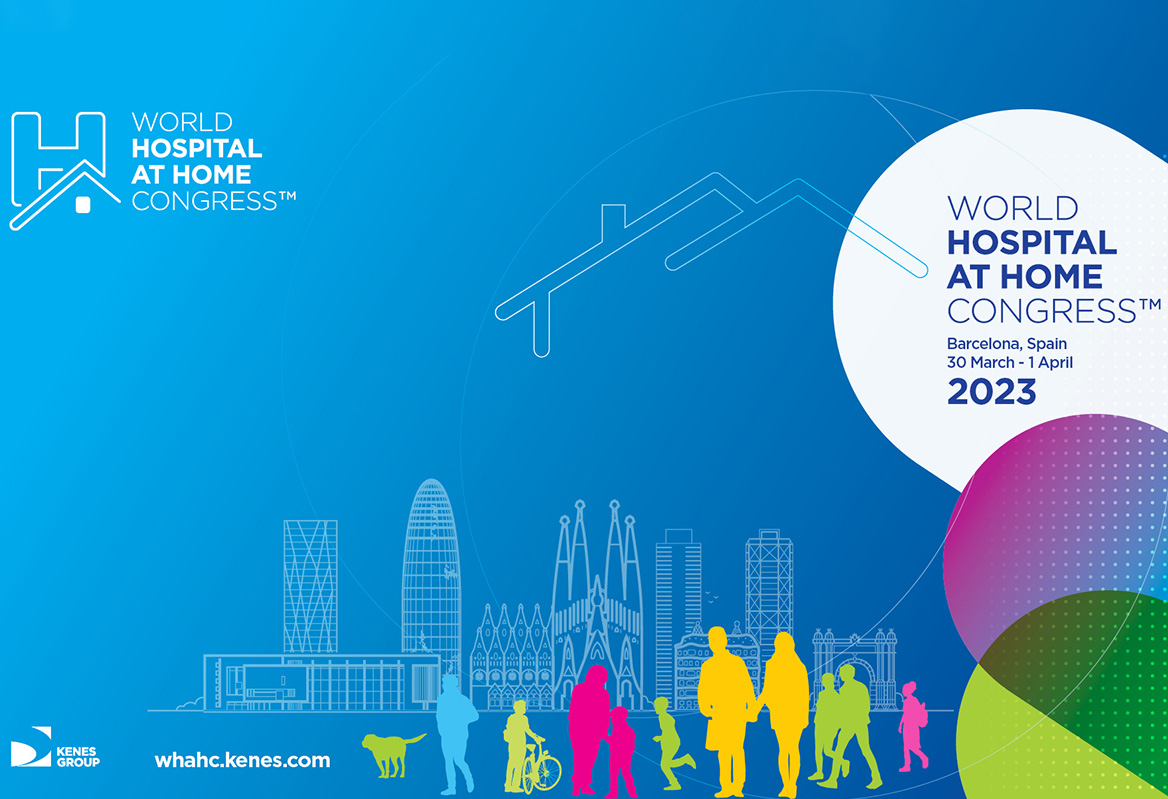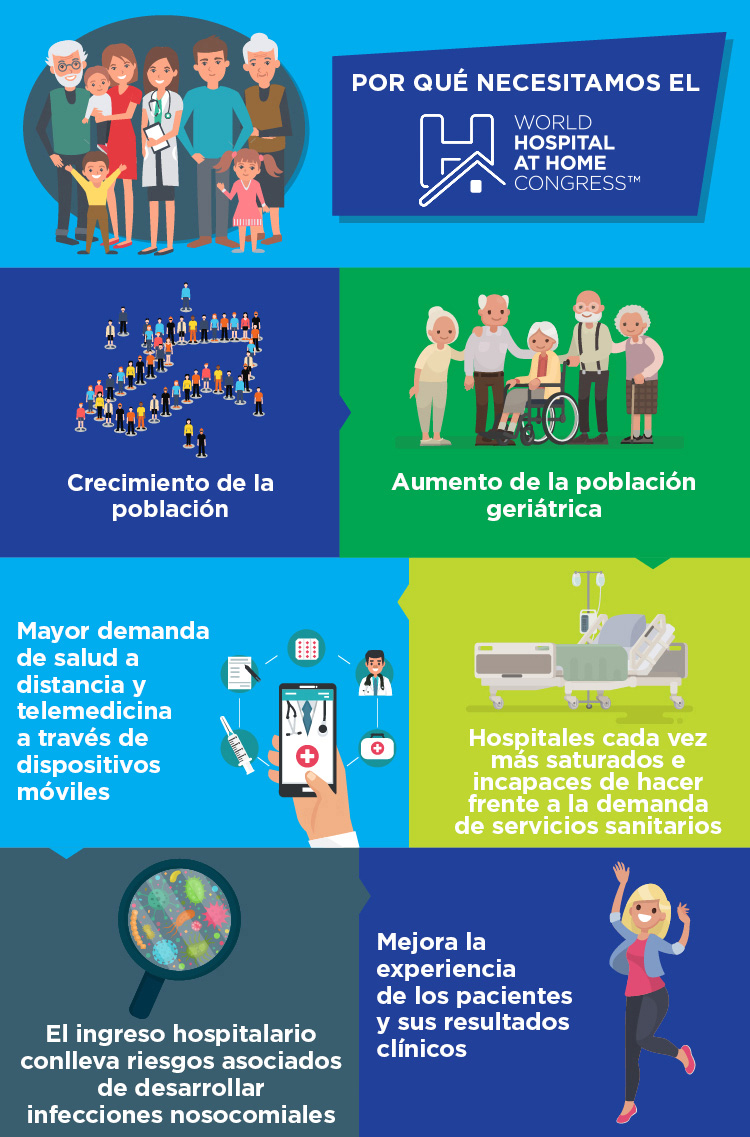 Specialized health care at the patient's home is an increasingly widespread option in Spain and throughout the world. In fact, according to data from the Spanish Home Hospitalization Society (SEHAD), as a result of the coronavirus pandemic, professionals in this care modality increased their activity by 61%. This growing relevance responds to several reasons, from the important scientific advances that Home Hospitalization (HAD) has undergone, which allow an increasing number of specialized care to be carried out at home, to the notable development of medical technology, which makes It is possible, for example, to monitor the health status of patients remotely on a daily basis or provide them with telecare.
All these technical, scientific and care innovations will be discussed in depth at the III World Congress on Home Hospitalization (WHAHC), which will take place in Barcelona from March 30 to April 1, 2023. A meeting with a powerful program that is expected to be attended by more than 700 scientists and health professionals from around the world, has more than 70 confirmed speakers from 20 different countries and has received a total of 245 communications from all over the planet. The registration period for this appointment is now open and those interested in attending can register through this link.
The multiple issues that make the progress of HAD possible will be addressed at the meeting, from clinical innovation to the training of professionals, going through national policies and regulations or economic aspects, but, without a doubt, technology will be one of the the great protagonists, because their development increasingly allows more to be done in the patients' homes.
So much so that the organizers of the WHAHC have dedicated a special space for her, the Hospital at Home Tech Summitin which the four most relevant topics of the moment in home hospitalization health technology will be addressed: solutions to improve the identification and registration of patients in HAD, remote health care and optimization of virtual assistance, ways to take advantage of technology to scale the capacity of Home Hospitalization and the effective use of technology to remotely monitor patients in this care modality.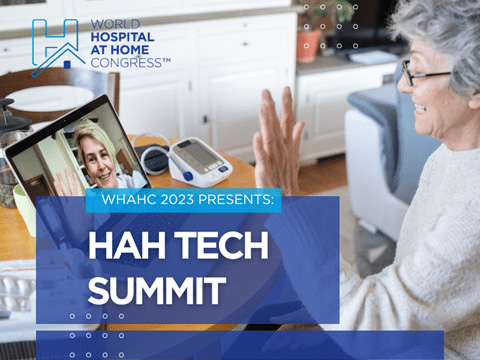 The manager of Hospital at Home Tech Summit is the prestigious Dr. Jared Conley, a researcher at Harvard Medical School and director of the MGH Healthcare Transformation Lab, where he leads a team of healthcare professionals and engineers who are in charge of researching and implementing new ways to improve quality and the efficiency of health care through technology and innovation.
Clinical and healthcare advances
The WHAHC in Barcelona will also serve to learn about the latest clinical advances in this care modality, such as new methods and ways of treating people with cancer, respiratory diseases, who need orthopedic or trauma surgery or acute pediatric patients at home. In charge of these presentations will be health professionals and scientists from countries as diverse as France, Israel, Switzerland, Belgium, the United States or Spain.
The experience of the patients is also an important point in the appointment's programme, since the opinion and information gathered from them can improve many aspects of home care and open up new avenues of action. For this reason, four relevant experiences with patients and caregivers from the United States, Singapore and France will be presented.
Health policies and regulatory aspects will be other issues that will be addressed, since the standards and organization of the health systems of each country condition the way in which their Home Hospitalization is carried out. In Spain, for example, the absence of a norm that homogenizes this care modality and that defines material and human resources and a portfolio of services, among other aspects, has made its development very uneven depending on the region, and that the communities have been autonomous and the hospitals themselves those that have promoted it. Thus, for example, the HAD has a notable implementation in Catalonia, the Basque Country, the Valencian Community, Galicia or Madrid, and little in communities such as Andalusia or Castilla-La Mancha.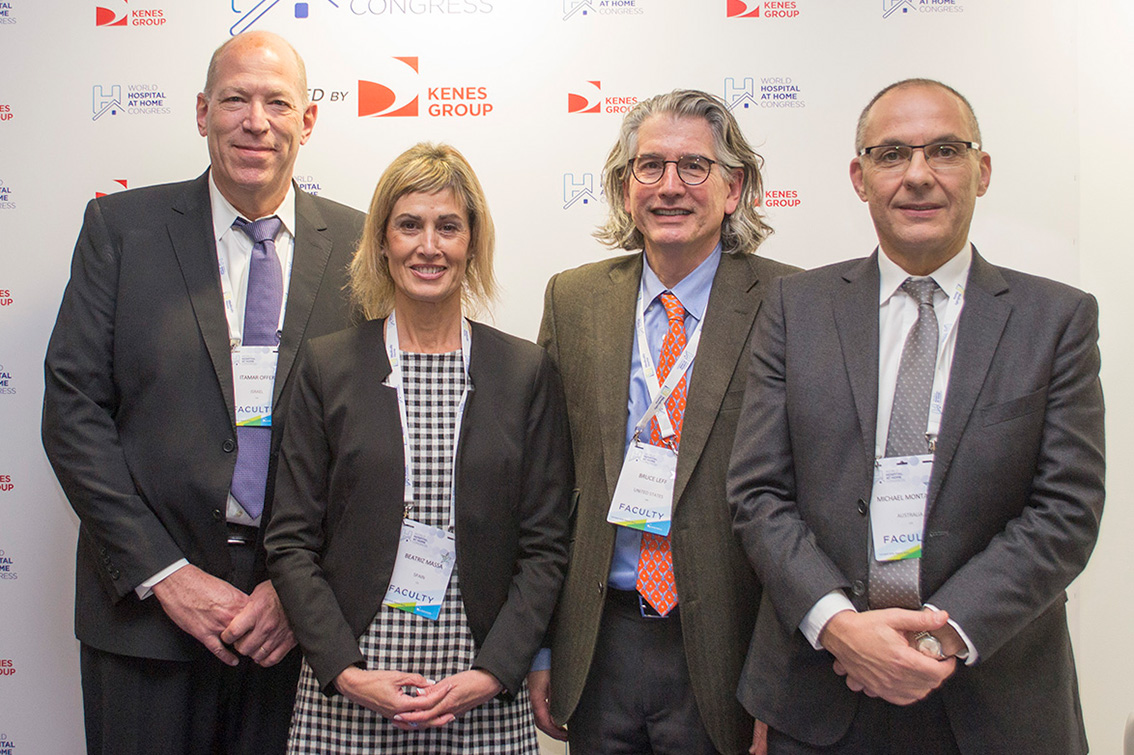 Spain, world reference in HAD
2023 will be the second time that Spain hosts the WHAHC. Something that is especially striking because only three editions of this meeting have been held. In 2019 the chosen venue was Madrid. The reason for this pre-eminence of the country to host a congress of such magnitude is the outstanding role played by Spanish scientists and health professionals in Home Hospitalization worldwide. The research carried out by these professionals is of high quality and relevance, and a good example of this is that an important part of the speakers at the World Congress will be Spanish.
Given the leading role played by Spanish healthcare workers and scientists in this field, the WHAHC organization has considered that Spain once again is the ideal scenario to bring together the best experts from around the world in this care modality.
This content has been developed by UE Studio, a creative branded content and content marketing firm from Unidad Editorial, for WHAHC (World Hospital At Home Congress).