Health
Coronavirus, from the bulletin of Friday 13 May 2022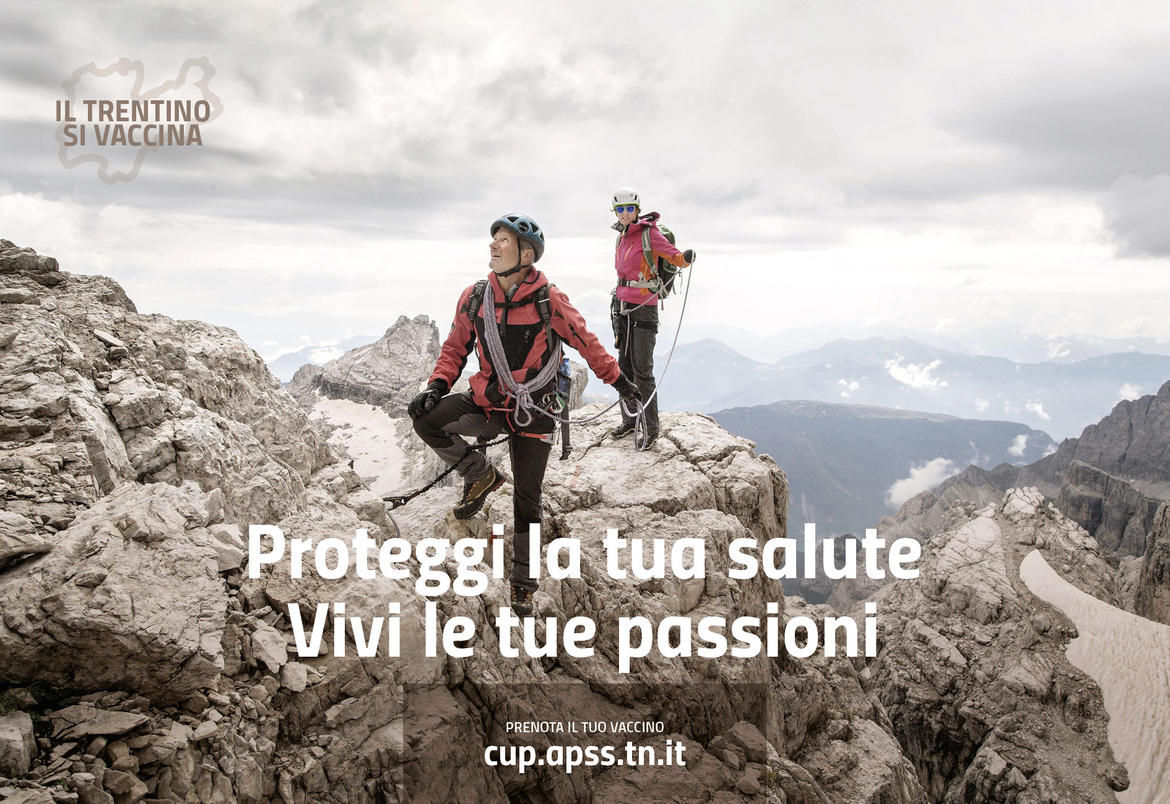 Fortunately, the daily bulletin of the provincial agency for health services today does not record any deaths from Covid-19 in Trentino and reports 303 new cases out of 1,885 swabs. 9 cases were positive for the molecular (out of 120 tests carried out) and 294 for the antigenic (out of 1,765 tests carried out). The molecular then confirm zero positivity intercepted in recent days by rapid tests.
There are 60 hospitalized patients, of which 2 are in resuscitation. Yesterday 7 new hospitalizations and 8 discharges were recorded. There are 13 fewer active cases in Trentino, for a total of 3,021.
Anti Covid vaccination campaign "Protect your health" [
Archivio Ufficio Stampa PAT, CC BY SA 4.0]
This is the breakdown of new cases by age group:
5 between 0-2 years
5 in 3-5 years
14 between 6-10 years
12 between 11-13 years
17 between 14-18 years
74 between 19-39 years
88 between 40-59 years
42 between 60-69 years
29 between 70-79 years
17 aged 80 and over.
Yesterday there were no classes with provisions for suspension of teaching in presence. The vaccines administered are 1,218,841, of which 428,072 second doses and 340,312 third doses. The healed are 313 more, for a total of 160,302 since the beginning of the pandemic.
(sil.me)
---
---
Images
(function(d, s, id) { var js, fjs = d.getElementsByTagName(s)[0]; if (d.getElementById(id)) return; js = d.createElement(s); js.id = id; js.src = "//connect.facebook.net/it_IT/sdk.js#xfbml=1&version=v2.8"; fjs.parentNode.insertBefore(js, fjs); }(document, 'script', 'facebook-jssdk'));