World
Coronavirus today. South African variant alarm: Asian stock markets collapse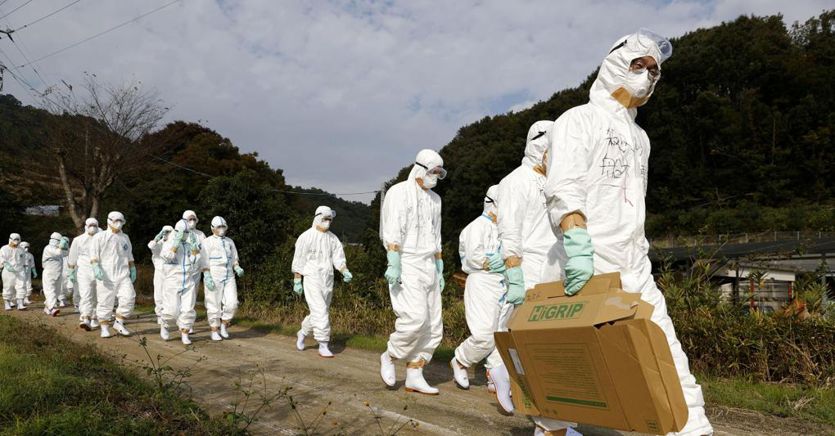 The Nikkei index opens negative in light of the new mutations of the virus. In China, 3 cases lead to the cancellation of 500 flights to Shanghai
Hong Kong identifies two cases of the South African variant

Two cases of the South African variant have been identified in Hong Kong, among travelers in mandatory quarantine: one person from South Africa and another from Canada, according to the Hong Kong government. The traveler from South Africa allegedly used a mask with a non-filtering valve and may have transmitted the virus to the other case himself, according to a spokesperson for the Health Department. Covid-19 strain B.1.1.529, known as the South African variant, leads to a large number of mutations and is "clearly very different" from previous incarnations of the coronavirus, explains Tulio de Oliveira, professor of bio-informatics who manages the gene sequencing institutes at two South African universities.

China, 3 cases in Shanghai: flights canceled and schools closed

Over 500 flights have been canceled, some schools have been closed and tourist trips have been suspended in Shanghai, after the detection of three cases of coronavirus, while China continues its strict "zero-Covid" policy. Beijing has managed to control the spread of the coronavirus within its borders through travel restrictions and sudden lockdowns, but in recent months, frequent flare-ups of the virus have put its zero-tolerance strategy to the test. The positives are three friends who returned last week from the nearby city of Suzhou. They were all vaccinated. Maximum alert in view of the Winter Olympics.

Aifa ready for the Pfizer vaccine from 5 to 11 years old

In Italy, pending the now customary Friday ordinances that could reserve surprises in the face of an increase in infections, Aifa's okay for the Pfizer-BioNtech vaccine for children between 5 and 11 years of age approved by the Ema, while the recommendation of the third dose for over 18s is reiterated.