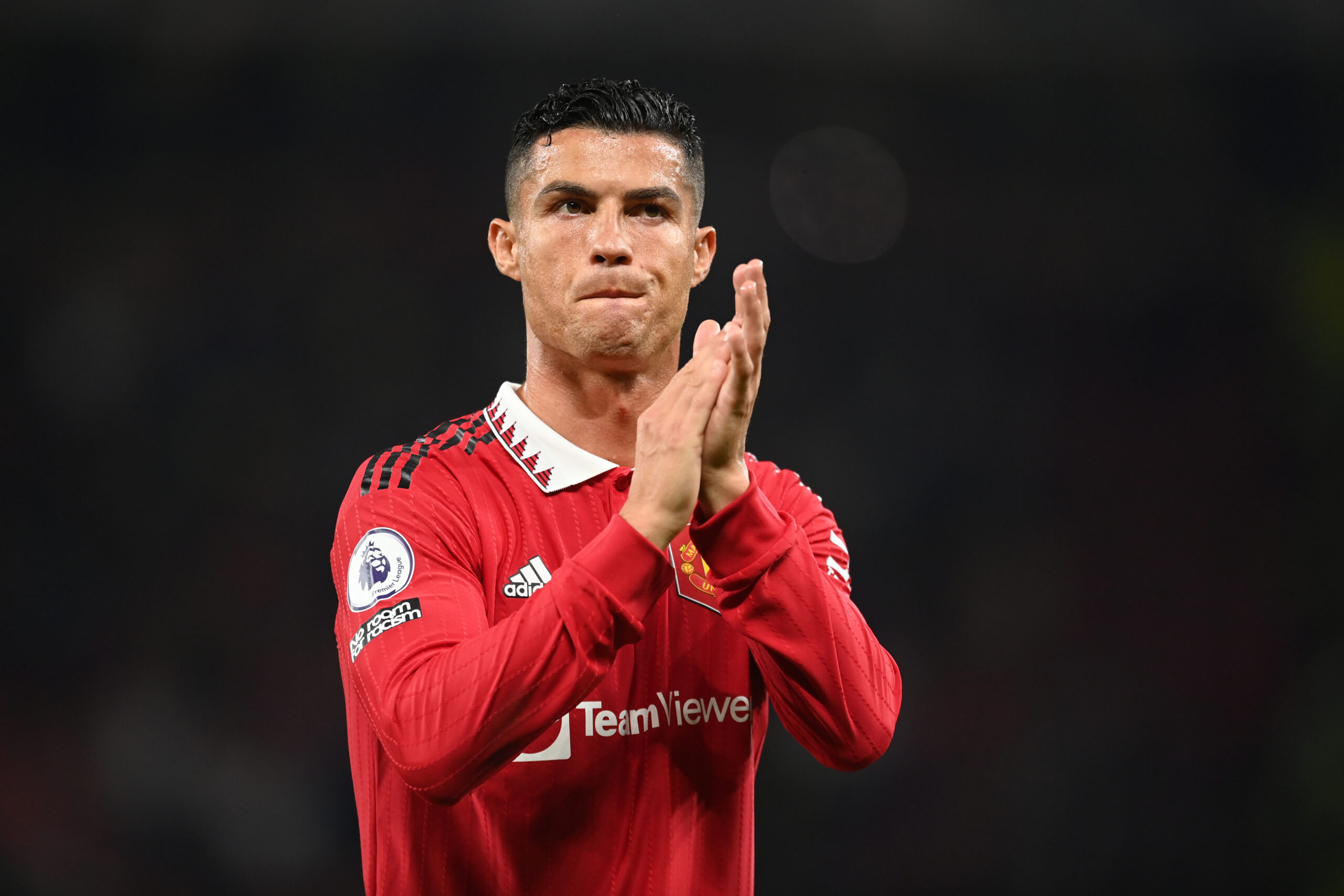 Cristiano Ronaldo, much hoped for by OM supporters in recent days, has been offered to Napoli in recent hours.
The representative of the Manchester United striker, Cristiano Ronaldo, Jorge Mendes, has approached Napoli over a potential transfer. Mendes is working hard to find the solution he wants for Ronaldo – to play in the Champions League – but also to provide a solution for Manchester United, where he is only a substitute.
Cristiano Ronado versus Victor Osimhen?
To convince Napoli, Jorge Mendes suggested to the Neapolitan leaders to buy Cristiano Ronaldo and sell their striker Victor Osimhen to Manchester United indicates Sky Sports. The Italian club were one of the first clubs to show interest in welcoming the Portuguese star when he announced that he wanted to leave the Red Devils to play in the Champions League. A departure of Cristiano Ronaldo would allow the Premier League club to significantly reduce its wage bill in order to make room for the arrival of a player like Frenkie De Jong….
Longoria turns off the Cristiano Ronaldo track
A little earlier on Friday evening, on the sidelines of the Champions League draw, Pablo Longoria, the president of OM, had cooled the ardor of Marseille fans about a potential arrival of Cristiano Ronaldo. The Olympian leader indicating that his club's finances did not allow it.
Join us on our Instagram account or find football's best statements
Not to be missed: Premier League transfer window news and English football news:
Cristiano Ronaldo voted the most…
Cristiano Ronaldo will not win the Ballon d'Or 2022. But the Portuguese star can console himself with another trophy. That of the most influential player on Instagram. In front of a nice skewer of other football stars. Cristiano Ronaldo has been voted 'Most Influential Player on Instagram'. He is ahead in the ranking of players like Lionel […]
Chelsea missed Tchouameni? the owner did not appreciate
Todd Boehly, who in addition to being the owner of Chelsea, temporarily occupies the post of sporting director. And he does not understand how the former team in place could have missed Aurélien Tchouaméni. Aurélien Tchouaméni has been making the heyday of Real Madrid since the start of the season. But the former Monegasque could have worn the […]
Jack Grealish relativizes criticism of him
Jack Grealish, the striker of Manchester City and the England team has been widely criticized since his arrival at the Citizens. But the English international puts these criticisms into perspective. Jack Grealish was asked at a press conference about the criticism he has had to face since his arrival at Manchester City: "I think that's how it is in […]
Cristiano Ronaldo retired? He answers !
Cristiano Ronaldo, who dreams of playing in the Champions League again before retiring, assures that he plans to play for a few more years at the highest level. Currently in the national team, Cristiano Ronaldo, who could not leave Manchester United during the 2022 summer transfer window, has expressed his ambitions for the months and years […]