Entertainment
Critics: Criticism of "Asphyxiated", by Luciano Podcaminsky, with Leonardo Sbaraglia and Julieta Díaz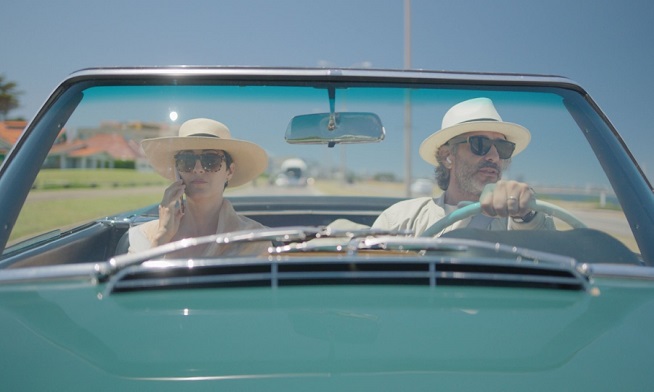 Not even two talented performers like Sbaraglia and Díaz manage to save this story about the crisis of a long-term marriage set almost entirely on board a yacht.
suffocated (Argentina/2023). Direction: Luciano Podcaminsky. Cast: Leonardo Sbaraglia, Julieta Díaz, Marco Antonio Caponi, Zoe Hochbaum, Sofía Zaga Masri and Natalia Oreiro. Screenplay: Alex Kahanoff, Andrea Marra, Sebastián Rotstein and Silvina Ganger. Photography: Nicolas Trovato. Music: Puppy Lopez. Editing: Patricio Pena. Art direction: Constanza Giordano. Sound: Federico Moreira. Distributor: Star Distribution. Duration. 98 minutes. Suitable for over 13 years old with reserves.
Nacho (Leonardo Sbaraglia) runs a production company that is about to make an ambitious series with Natalia Oreiro (the star has a couple of appearances via Zoom). In addition, for 24 years he has been married to Lucía (Julieta Díaz), a photographer who owns a charming restaurant. They both seem to have it all: a mansion with a swimming pool, a luxurious convertible car, a yacht and, most importantly, a smart teenage daughter. But, as soon as one digs into that shiny surface, secrets and lies, routines and contempt, frustrations and resentments, begin to emerge.
From the beginning we know that Lucía and her daughter Camila (Sofía Zaga Masri) have a joint project at a very advanced stage, but Lucía can't find the time, the way or directly doesn't dare to tell Nacho. Their last chance will be aboard the imposing ship that he has bought during a trip that they will share with a friend of his, Ramiro (Marco Antonio Caponi), and his young girlfriend Cleo (Zoe Hochbaum).
After this prologue, the film takes place on board the yacht (the daytime scenes on deck are real and the rest were recreated in studios) and describe the progressive process of decomposition of the couple as these lies surface, almost always in the worst way. manner.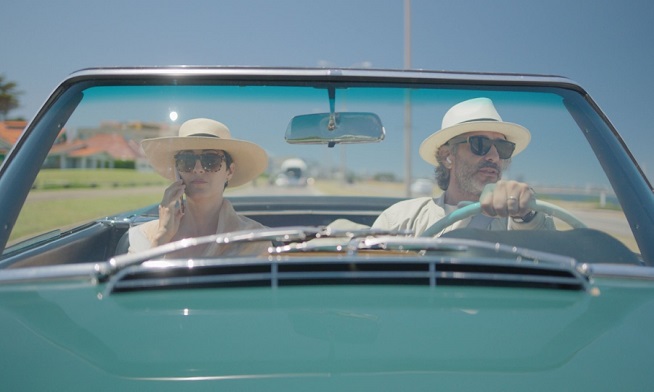 What at first appeared as a light matrimonial comedy and even with comic twists is transformed with the passing of just over an hour and a half of story into something much sicker and more oppressive. The problem is that this reversal is somewhat clumsy at times, since the film deals with quite elemental and predictable conflicts about the affective and professional crisis in maturity.
In this sense, two very good interpreters like Sbaraglia and Díaz bring out all their professionalism to cope with characters without too many nuances (he, a very denier workaholic with macho traits; she, a frustrated woman looking for a shortcut to get out of the trap marriage) in a film that also appeals to symbolism, allegories and fairly obvious parallels (mechanical problems, an imminent storm, a possible shipwreck). On a formal level, Luciano Podcaminsky and his cinematographer Nicolás Trovato appeal to an overly cold aesthetic in which aerial shots with drones proliferate and a supposed sophistication that seems more typical of a credit card commercial than of an intimate drama like the which is narrated here.
---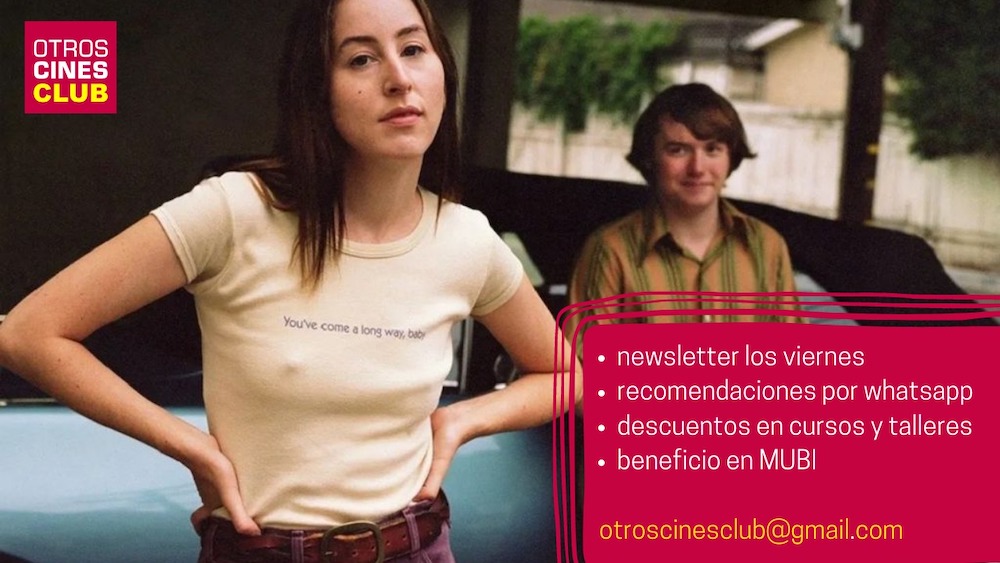 Subscriptions are the best way for readers to directly support independent journalistic ventures and help sustain a quality product that maintains access to all its content for free.
what does it offer OtherCinemas/Club to all its partners and partners?
-Every Friday first thing they receive in their e-mail box a careful and cured newsletter with analysis of audiovisual trends, festivals and news in the universe of cinemas and streaming.
-Access free of charge to the last 20 exclusive newsletters.
-Before each weekend they reach their cell phones recommendations in audio and text of movies and series through our whatsapp channel.
-They can access three months free of charge on the prestigious streaming platform MUBIspecialized in auteur and quality cinema.
–ticket raffles for any movie, any day and time, in any of the complexes of the Multiplex chain.
-Discounts throughout the year our courses and workshopsin addition to other benefits that we communicate every month.
What types of subscriptions to OtherCinemas/Club Are they available via Mercado Pago?
STANDARD SUBSCRIPTION: 400 pesos per month.
subscribe me
SUBSCRIPTION MAX: 700 pesos per month.
(Video and text content will be sent in advance and/or exclusively, there will be additional discounts on our courses and workshops, and priority access to our activities).
subscribe me

MORE INFORMATION:
For any questions you can write to our email: [email protected]