Health
Cuban medical student sisters travel 4,200 miles with one-year-old girl to reach the US.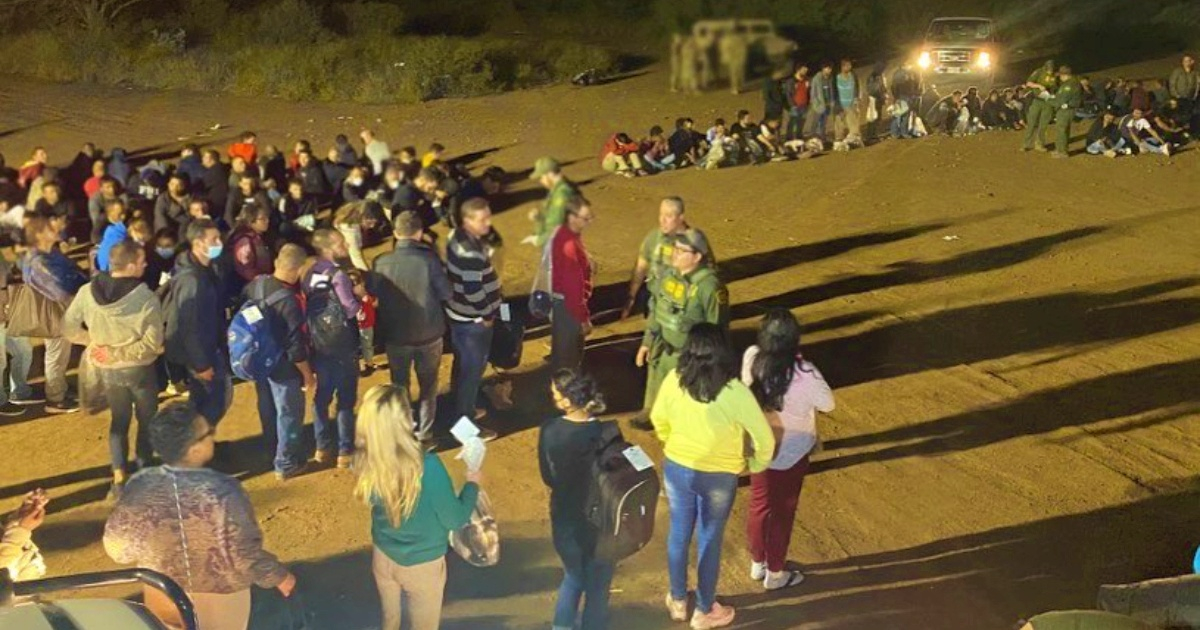 Two young Cuban medical student sisters who made a 6,760-kilometer journey across borders with a one-year-old girl -the daughter of one of them- feel fortunate to have crossed into the United States shortly before the restrictions applied in the first days of January.
"You know that you are going to a new country that you have never been to and deal with people that you do not know, to reach another place that you do not know either," said one of the sisters in an emotional report about her story for the agency Associated Press.
"You have your destiny, but you don't know what awaits you on the road," added the young woman, who specified that while they were studying to be doctors, she and her sister spent their free time on the outskirts of Havana in search of enough resources to buy basic products such as infant formula with which to feed the daughter of one of hers.
Finally, Merlyn, 19, and Melanie, 24, raised $20,000 after selling the house their father left them, the refrigerator, the television and other items to leave Cuba for the United States. They also received help from family and friends who already live in Florida.
The young women requested a license from the medical school and only notified five people that they were leaving the country. Finally, on December 13, they packed their entire lives in two small backpacks and embarked on a dangerous adventure.
From then on they submitted – like all the Cubans who for months followed this itinerary – to the commands of a coyote. They left the Nicaraguan airport accompanied by a smuggler who had a photo of them on his phone and received instructions via WhatsApp.
It was time to make the first payment: $3,600 in cash. Their "guide" was a vague but constant presence, sending them messages with directions as they passed from one smuggler to another.
Then came endless days, sometimes on foot and other times by bus, through the territory of Nicaragua, Honduras and Guatemala. In Chiapas, Mexico, they had the scare of their lives when the vehicle they were traveling in had a traffic accident. Although one of the sisters was slightly injured, they kept going.
On the eve of 2023, after more than two weeks of crossing, the sisters forded the Rio Grande from Juárez to El Paso.
They were immediately met by Border Patrol agents, detained in Texas, and quickly released with 60 days of probation. Within hours they were able to hug their family in Florida and call their mother. We're ok! We're free!
Days later, the new restriction of the Biden Administration was announced. They had made it just in time.
At least 224,607 Cubans entered the United Statesacross its land borders in fiscal year 2022 (FY2022).
In fiscal year 2023, the arrival of Cuban immigrants through the southern border reached a historical peak for a month in December, with 42,637according to official statistics.
The situation changed radically after the announcement at the beginning of this month of January of a new humanitarian parole program designed to curb illegal entry across the US southern border and encourage legal immigration.
The arrival of Cuban migrants at the US-Mexico border dropped drastically in January. In the last three weeks, the arrests of undocumented Cubans, Haitians, Nicaraguans and Venezuelans who tried to cross the border illegally decreased by 97% compared to December.