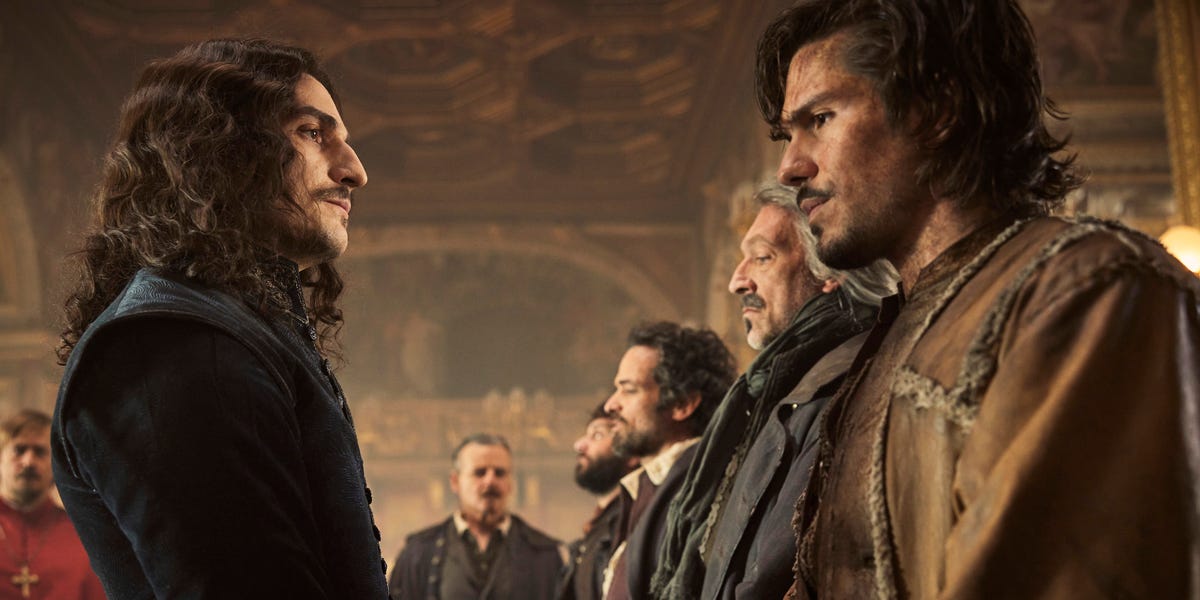 ---
There are stories so powerful that they return again and again to the cinemas, as is the case of the story devised by Alexandre Dumas about the faithful servants of Louis XIII. we introduce you to the characters of 'The Three Musketeers: D'Artagnan' in an exclusive gallery of posters.
'The Three Musketeers: D'Artagnan' opens in theaters on April 14. The plot introduces us, of course, to D'Artagnan (François Civil) an intrepid young man who is left for dead after trying to save a young woman from a kidnapping. By traveling to Paris to find his attackers, he will end up immersed in a war in which the future of France is at stake. Together with Athos (Vincent Cassel), Porthos (Pio Marmaï) and Aramis (Romain Duris), the king's three brave musketeers (Louis Garrel), D'Artagnan will face the perfidious Cardinal Richelieu while falling madly in love with Constance Bonacieux ( Lyna Khoudri), the queen's confidante (Vicky Krieps). Curiously, this relationship will be the one that puts him on the trail of his great enemy: Milady de Winter (Eva Green).
Martin Bourboulon, responsible for the French box office hits 'Dad or Mom' (2015) and 'Dad or Mom 2' (2016)available on Amazon Prime Video, and the recent 'Eiffel' (2021), directs this 'The Three Musketeers: D'Artagnan' with a script by Matthieu Delaporte and Alexandre de La Patellière and which will have an immediate sequel since 'The Three Musketeers: Milady' (2023) has been shot at the same time in an intense filming of 7 months that started in the summer of 2021.
François Civil, the new D'Artagnan, will sound to fans of horror movies for his intervention in 'As on Earth as in Hell' (John Erick Dowdle, 2014), for many one of the best "found footage" horror movies. We could also see him in the wonderful 'Frank' (Lenny Abrahamson, 2014) and in the acclaimed 'So Close, So Far' (Cédric Klapisch, 2019), as well as being one of the protagonists of the imminent 'A Step Forward' (Cédric Klapich, 2022).
Vincent Cassel and Eva Green are the luxury signings of a production that intends to follow the path of the most successful adaptations of Dumas's work, from the classic 'The Three Musketeers' (George Sidney, 1948) with Gene Kelly and Lana Turner to 'The Three Musketeers' (Stephen Herek, 1993) by Charlie Sheen, Kiefer Sutherland, Chris O'Donnell, Oliver Platt and Rebecca De Mornay . All washed down with a little more action, but without getting carried away like good Paul WS Anderson did in his explosive 'The Three Musketeers' (2011).
We met Pio Marmaï, the new Porthos, in 'The first day of the rest of your life' (Rémi Bezançon, 2008) and Romain Duris, Aramis, in 'All the money in the world' (Ridley Scott, 2017). Will this be the definitive presentation of him?