News
David Carrick: the chilling case of a British police officer who admitted to being a serial rapist for 17 years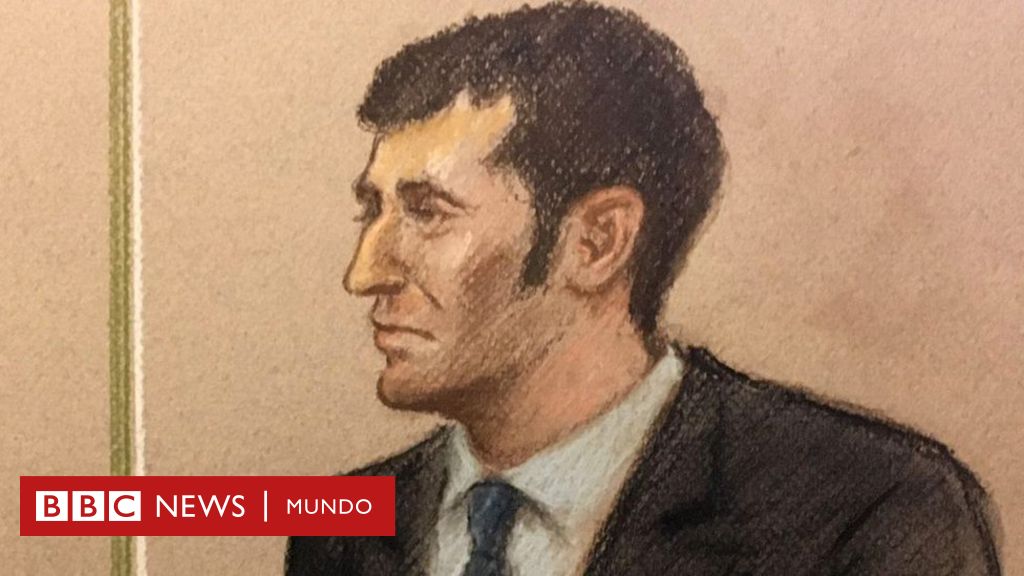 June Kelly, Claire Ellison and Judith Burns
BBCNews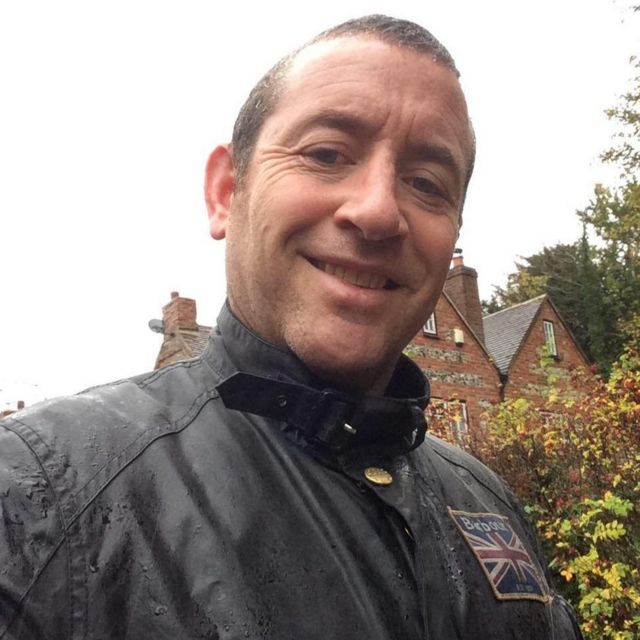 Warning: Some readers may find the content of this article disturbing.
For 20 years, David Carrick, a violent sexual predator and serial rapist, wore a police uniform and, for much of that time, also carried a gun.
In his private life, he told his victims that they were "his slaves.", while he controlled and abused them, subjecting them to hideous acts of degradation. Carrick told them that no one would ever believe them, because it was his word against a policeman's.
The former agent has now admitted 49 charges related to 12 victims. His guilty pleas leave the London Metropolitan Police—the force in which he served—again having to apologize for failing to spot a uniformed criminal in his ranks.
Carrick was finally arrested when a woman decided to report him in October 2021when the case of another police officer from the metropolitan force was made public.
The woman contacted police in Hertfordshire, where Carrick lived and he committed many of his crimes.
The victim described how, a year earlier, met Carrick on Tinder, the dating app. At their first meeting, he showed her her police card, and told her that he had met famous people, including the prime minister. He also said that he handled firearms and mentioned having a pet snake. He told her that he wanted a submissive woman.
After getting her drunk, he took her to a hotel room where, she says, he raped her. Carrick was arrested and charged.
"The investigation grew like a snowball"
In his first court appearance, Carrick denied the allegation, but as a defendant in a court case, his name was made public. The director of the investigation, Iain Moor, of the Hertfordshire Police, describes this first complaint as a trigger.
Finally seeing him in the dock, Carrick's many victims, previously intimidated and silenced, began coming forward to authorities.
"The investigation snowballed," says Inspector Moor. The first complainant didn't realize it would empower so many women and he would succeed in unmasking a monster hiding behind the image of law and order.
The Metropolitan Police apologized after it emerged that Carrick had come to the attention of this police force and three other forces on at least nine occasions.
Deputy Commissioner Barbara Gray says the force "should have caught his pattern of abusive behavior." She says the failures "may have prolonged" the suffering of the Carrick victims.
Carrick's first known victim described being forcibly held, raped and threatened with an imitation weapon in 2003, as her probationary period with the police was coming to an end.
Carrick then went on to rape, sexually assault and abuse a series of women, calling them "his whores". Some were told what to wear, where to sleep, and what to eat, sometimes even forbidding them to eat altogether. Some were forbidden to speak to other men, or even to their own children. There were others he urinated on.
One woman described how Carrick whipped her with a beltanother how he regularly locked her in a small cupboard under the stairs. She was there "intimidated and humiliated until he decided she could get out," says Inspector Moor, adding: "I've seen crates for bigger dogs."
Moore explains that Carrick developed relationships with women "to maintain his appetite for degradation and control." "She loved to humiliate her victims." Three women were in "controlling and coercive" relationships with Carrick. And the police believe there may be more victims.
Hertfordshire Police have created a dedicated section for Carrick on their website, which allows people to give information without going through a police control room or the general online reporting system.
"sexual activity"
BBC News also spoke to a woman who met Carrick through a dating site. Carrick did not attack her and she is not one of the women in this case. Although they were never a couple, she once went to her house.
She describes how he started bombarding her with messages that "really freaked me out." "He was weird," she says. "I thought I should be nice to him because he was a police officer, and I was also thinking, 'surely you can trust a police officer.'"
In the messages, Carrick told him that I thought he was falling in love with her and accused her of cheating on him. She claims to be shocked and amazed by the crimes of a man whom she considered simply conceited and strange.
In interviews with police, Carrick appeared relaxed, stating that the sexual activity was either consensual or did not occur.
And for months, it looked as if his victims were going to have to go through the ordeal in court, since Carrick had denied the charges. But suddenly, in December 2022, He admitted to most crimes.
He was still scheduled to stand trial on the remaining charges in February, but has now pleaded guilty to those cases as well.
His conviction has left police with serious questions to answer.
Carrick joined the Metropolitan Police at the age of 26, in 2001, after a period in the army. He had passed the investigation procedure despite possibly having been involved in two crimes the previous year – although he was not arrested or charged – including a robbery involving one of his ex-partners with whom he had refused to accept that he no longer had A relationship.
In 2002, Carrick was investigated by his own force, after being accused of assaulting and harassing an ex-partner. There were no criminal charges and he was not referred to the police professional standards directorate.
During his career, Carrick was the subject of several reports of assault, stalking, and domestic abuse, but none led to criminal prosecution. He was on the police radar in Hertfordshire, Hampshire and Thames Valley.
An allegation was made against him in 2009, when Carrick became a member of armed teams guarding the British Parliament, government offices and diplomatic missions in London.
In 2017, he went through his police review, but two years later, he was accused of grabbing a woman by the neck. Once again, there were no criminal charges. And although the Metropolitan Police was informed, it ruled out a process for misconduct.
In the summer of 2021, Carrick was charged with rape and arrested by Hertfordshire Police, but was allowed by the Metropolitan Police to continue working on restricted assignments.
While that force publicly proclaimed its commitment to protect women after the murder of the young Sarah Everard, it now admits that its professional standards department did not attempt to verify the full history of another officer accused of rape.
"Step back"
Barbara Gray says that being incredulous and emphasizes that Carrick it should have been investigated and suspended.
The rape case did not continue after the woman withdrew her complaint. And Carrick was preparing to return to his duties when he was arrested again, on another rape charge. He was charged, publicly named and his 17 years of crimes were finally exposed.
The Metropolitan Police have asked the police watchdog to review its decision-making on Carrick, a case which Gray describes as "devastating for victims who have had to endure pain and suffering at the hands of an officer of police on duty".
"It's devastating to the trust we're working so hard to win from women and girls across London," she says. "We know this is a day where the police have definitely stepped back."
Remember that you can receive notifications from BBC News World. Download the new version of our app and activate them so you don't miss out on our best content.