Entertainment
Demi Lovato to make her directorial debut for a documentary about child stars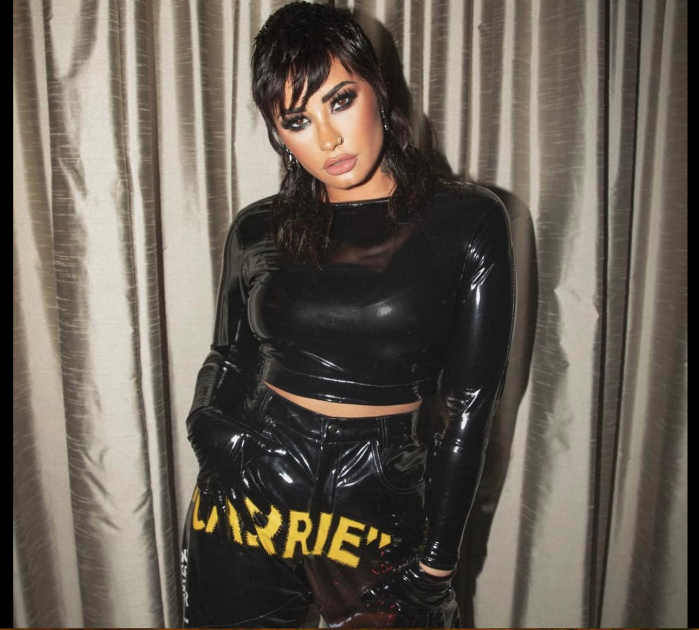 The documentary will be released in 2024 through Hulu for the US market, while Disney+ will be in charge of including the documentary on the platform.
Demi Lovato will soon make her directing debut through a documentary that will address issues of a very personal nature. The former Disney star, who started in the world of television when she was only ten years old, wants to "shed light" on the dramatic situation of many child stars who, exposed to fame and media scrutiny too soon, end up developing all kinds of problems and traumas that drag the rest of their lives.
The artist has not specified in her statement which celebrities she will interview in her project, but it is clear that she will not limit herself to talking about the many moments of adversity that she has experienced throughout her 30 years of life, detailed who.com
The story will follow the line of absolute sincerity and transparency that the interpreter has been exhibiting in the last five years, since she once again entered rehabilitation after suffering an overdose that came very close to costing her life.
"There is no more appropriate theme or focus for my debut as a director than the story we are going to tell, closely linked to my life. Our project wants to shed light on very important messages, related to the experience of growing up in the public eye, learning to set our own limits and becoming activists who fight to forge their own destiny," the artist said in a statement.
"I am honored to be able to learn more from these individuals who have had unique experiences with child stardom, who will share their experiences in our film," he added.
The film will be released in 2024 on Hulu, in the US market, while the Disney+ service will be in charge of including the documentary on the platform.
The chain has praised the interpreter for her decision to frankly address very sensitive issues from her past and present, much needed to raise public awareness about the most toxic side of the media culture of those years.