News
Díaz-Canel calls on Cubans to avoid mosquito bites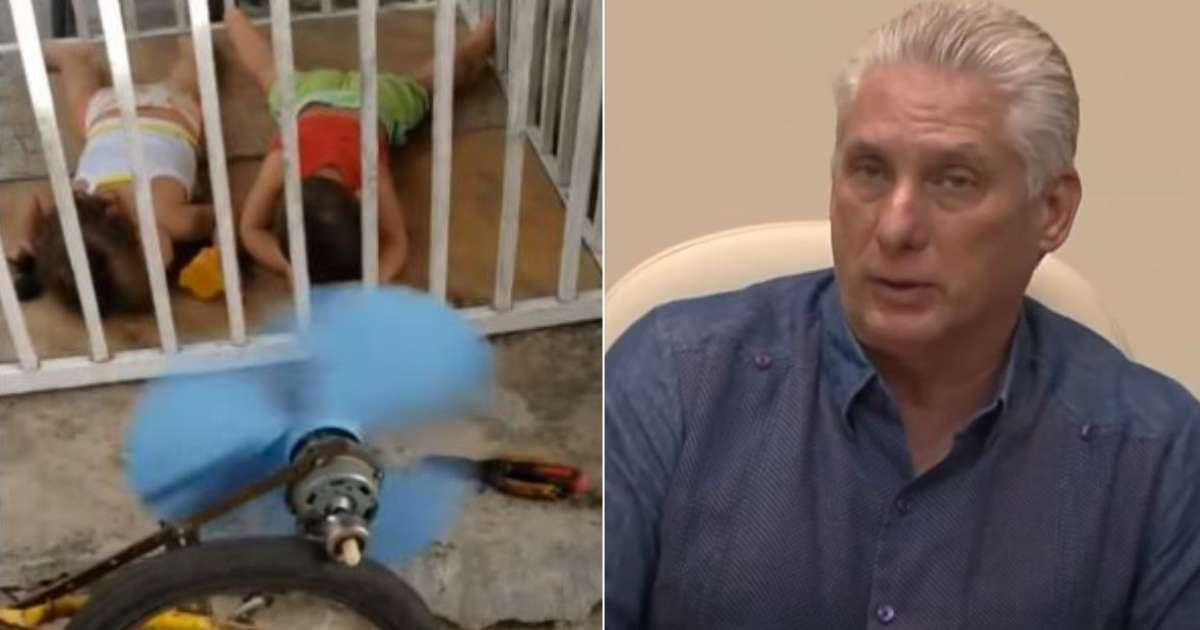 While three Cuban families mourn the death of two girls and of a pregnant woman with hemorrhagic denguethe ruler Miguel Díaz-Canel can think of nothing else but to tell the population to avoid mosquito bites.
On Tuesday, the working group for the prevention of COVID had to dedicate a large part of its weekly meeting to analyzing the issue of dengue, after the increase in the virus in the country due to the government's inefficiency in controlling the vector, the Aedes aegypti mosquito. .
According to information from CubadebateDiaz-Canel advised "to avoid mosquito bites as much as possible," which, he said, requires an increase in the risk perception of citizens and the development of repellents.
The president thus discharges responsibility for the spread of the disease in the population, after having neglected vector control and active surveillance, essential to combat the insect.
His statements come just two weeks after the government suspended fumigation due to lack of fuelwhen there was already a high mosquito infestation.
At this point, when the country reports the country reports an incidence rate of the disease of 27.91 cases per 100,000 inhabitants, the leader orders the prevention of mosquito outbreaks through community sanitation work in the neighborhoods.
Díaz-Canel also mentioned, among the pillars of the work to confront dengue, "timely diagnosis, follow-up and individualized treatment," after his own health minister recognized a few days ago that there is no stability in the supply of medicines, supplies and expendable material.
At this time, 32 patients are admitted to intensive care rooms: 29 serious and three critical.
José Ángel Portal Miranda, head of the sector, reported that as of July 16, there was dengue transmission in eight provinces: Pinar del Río, Havana, Matanzas, Villa Clara, Camagüey, Las Tunas, Holguín and Guantánamo, 16 municipalities and 23 health areas.
Regarding infestation by Aedes aegypti, Portal Miranda explained that in 71 "high-risk" municipalities, 11,551 foci of the vector were detected, 85.4 percent of the national total.
We need your help:
Like you, thousands of Cubans in Spainin United Statesin Mexicoin canada they read and support the independent journalism of CiberCuba. Our editorial independence begins with our economic independence: no organization from any country finances CyberCuba. We make our own agenda, we publish our opinions and we give a voice to all Cubans, without external influences.
Our newspaper has been financed until today only through advertising and own funds, but that limits what we can do. This is why we ask for your help. Your financial contribution will allow us to do more investigative journalism actions and increase the number of collaborators who report from the island, while maintaining our editorial independence. Any contribution, big or small, will be very valuable for our future. From only $5 and with just one minute of your time you can collaborate with CiberCuba. Thanks.
contribute now