Sports
Do you want a team to follow in 2023?: Here are six options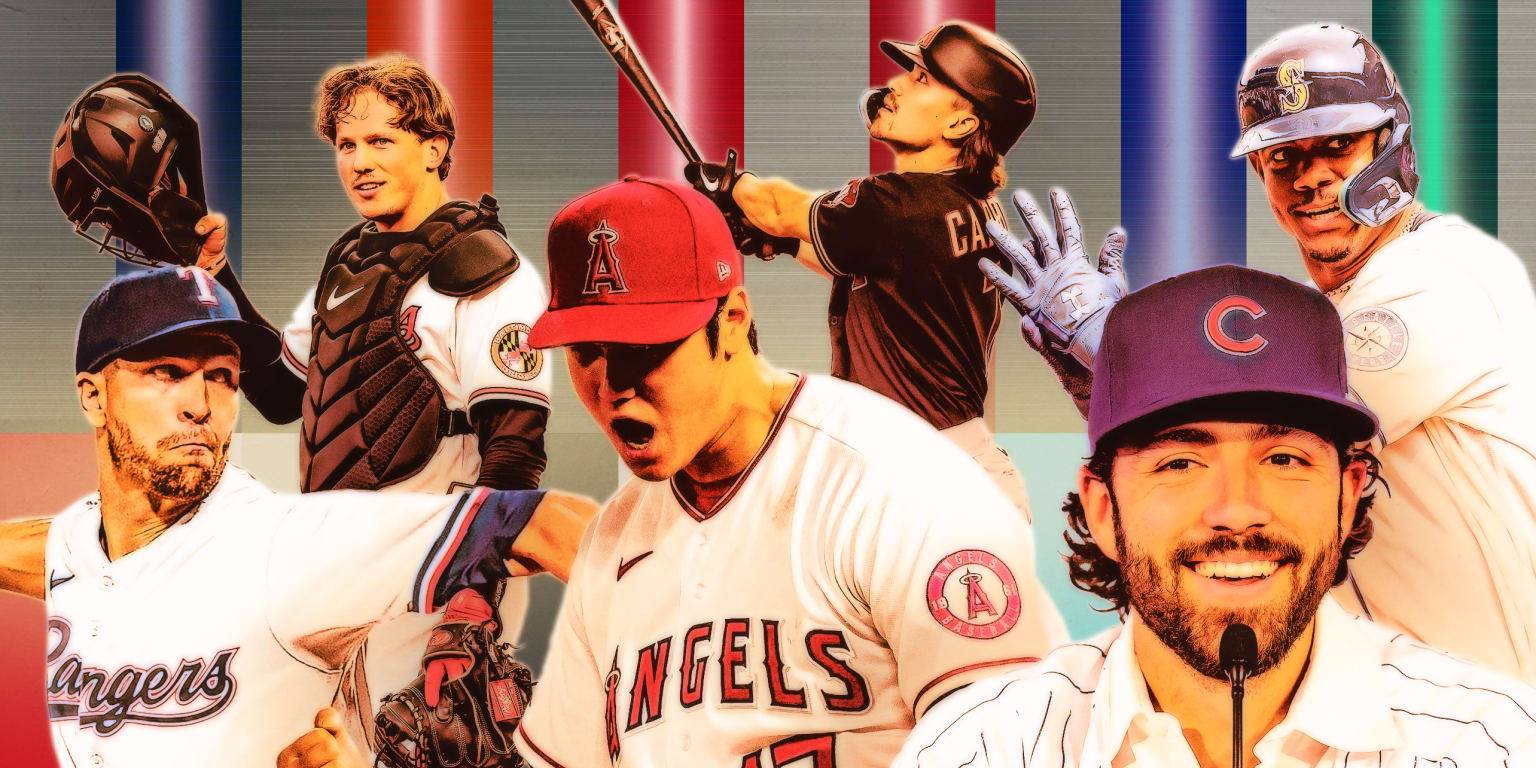 You may be one of those fans who follow a specific team. A club that, from what you were taught as a child and what you lived at home, is almost similar to a religion. That's your team, 365 days a year, every year of your life. There is your group… and all its rivals. There is nothing wrong with that. That is the reality of many fans.
But, more and more often, there are more and more baseball fans who are free agents of sorts. They are not going to swear allegiance to a team, for life, no matter how good or exciting that team is. They're just going to pick the team that looks like the most fun, has the most charismatic players, or feels like a rising club worth starting to follow.
There's nothing wrong with these types of fans, and so with them in mind, we leave you with six teams worth joining. They're fun, sure, but not the obvious, traditional choices like the Dodgers or Yankees.
These are the best teams to ride in 2023, listed in alphabetical order.
There are two obvious reasons for the Angels to be on this list: Mike Trout and Shohei Ohtani, two of the best and most exciting talents in baseball. Players who, it is necessary to point out, have not won a single postseason game. But the Angels will take the field this year with some drama tied to their shoes.
It's Ohtani's last season under contract before hitting free agency, which has brought some urgency to Anaheim: They brought in Hunter Renfroe, Brandon Drury, Tyler Anderson, Gio Urshela, Brett Phillips and Carlos Estevez, for example. clear of the importance of this year. There are other talented players to get excited about here too, like Anthony Rendon, Taylor Ward, Patrick Sandoval and even Jo Adell.
The Angels desperately need to make the postseason this year. Will the setting give them results? Or will it all implode? Riding this team's bus this year is a win-win: You can root for Ohtani all year, or switch to the team that gets him in a midseason trade.
First of all, it's fun to be a Cubs fan even when the team isn't great. Wrigleyville, the stands, that stadium, the fact that Eddie Vedder or Bill Murray could appear in the stands any day.
The Cubs have posted a losing record in two straight seasons, and it's still been nice to go to the games. But this year, Chicago could also have that spark of potential surprise team. They have good young players like Christopher Morel and soon Brennen Davis. But they're also packed with interesting veterans, like Trey Mancini, Eric Hosmer, Yan Gomes, Jameson Taillon and Cody Bellinger, the most fascinating bet of all. And also, they made a great firm like Dansby Swanson.
And besides, the Cubs play in a division that isn't particularly intimidating.
Chicago could surprise a lot of people this year. Fans who come up to his house could be there for the entire season…or enjoy Wrigley Field if things don't go well.
One of the best parts of being an opportunistic fan is that you get to support a club that no one is talking about yet. The D-backs are perhaps the club that best fits that criteria.
Led by Corbin Carroll, who was just named the No. 2 prospect in all of baseball by MLB Pipeline, the D-backs have talent everywhere — and plenty of potential. They made smart signings, including Cuban Lourdes Gurriel Jr. and Evan Longoria, a veteran who is very easy to root for.
The division is pretty tough, but right now, the D-backs are perhaps the best team there, and that might be enough to advance as a Wild Card. The point is, few people are talking about Arizona right now, so if you do, you might end up looking like someone very smart come August.
It arguably hasn't been the best winter for the Orioles, in a number of ways both on and off the field. But this is still a franchise with a proud fan base that has waited a long time for a relevant team again.
And while one might have wished the Orioles had done a little more this offseason, there's no doubt that Baltimore has returned to being a relevant team, with a solid and skilled front office that has been able to fill its cupboard with talented youngsters like Adley. Rutschman, Gunnar Henderson, Grayson Rodriguez, Colton Cowser and, now, seriously, the Orioles have a lot of young talent. (Fun fact: The Orioles have eight players who were named to MLB Pipeline's recently released Top 100 Prospects list, the most for any club, and that doesn't include Rutschman.)
If Baltimore makes the postseason, his fan base will go wild.
The Mariners have perhaps the most electrifying young player in baseball right now in Julio Rodríguez, with preternatural talent and overflowing charisma that makes one feel as if the Dominican has come to the rescue of the franchise and its fans after 20 years of failure. Seattle is already undoubtedly a team on the rise.
You guys saw the ruckus that the Seattle fans created at the LDS, right? Who wouldn't want to be a part of that?
By now you may have noticed that half the teams on this list are from the same division. This is what happens when you play in the same division as the defending champions: Opportunistic fans always want to eliminate established favorite teams.
The Rangers are the kind of squad with big names and big dreams that it's fun to root for: Rarely does one dismiss Jacob deGrom, Corey Seager or Marcus Semien as careerists, but for a team eager to win now and even more eager to shell out the checkbook to achieve it, those stars come to be part of something in the making rather than just being a cog in a well-oiled machine.
Also, the important thing about adding talent to win now is that it becomes self-sustaining and self-justifying: The Rangers will add more of that talent now. They've thrown everything on the spit, but opportunistic fans don't have to be. They can see how this works, and just switch teams if it doesn't work.