Sports
Dodgers acquire infielder Miguel Rojas from Marlins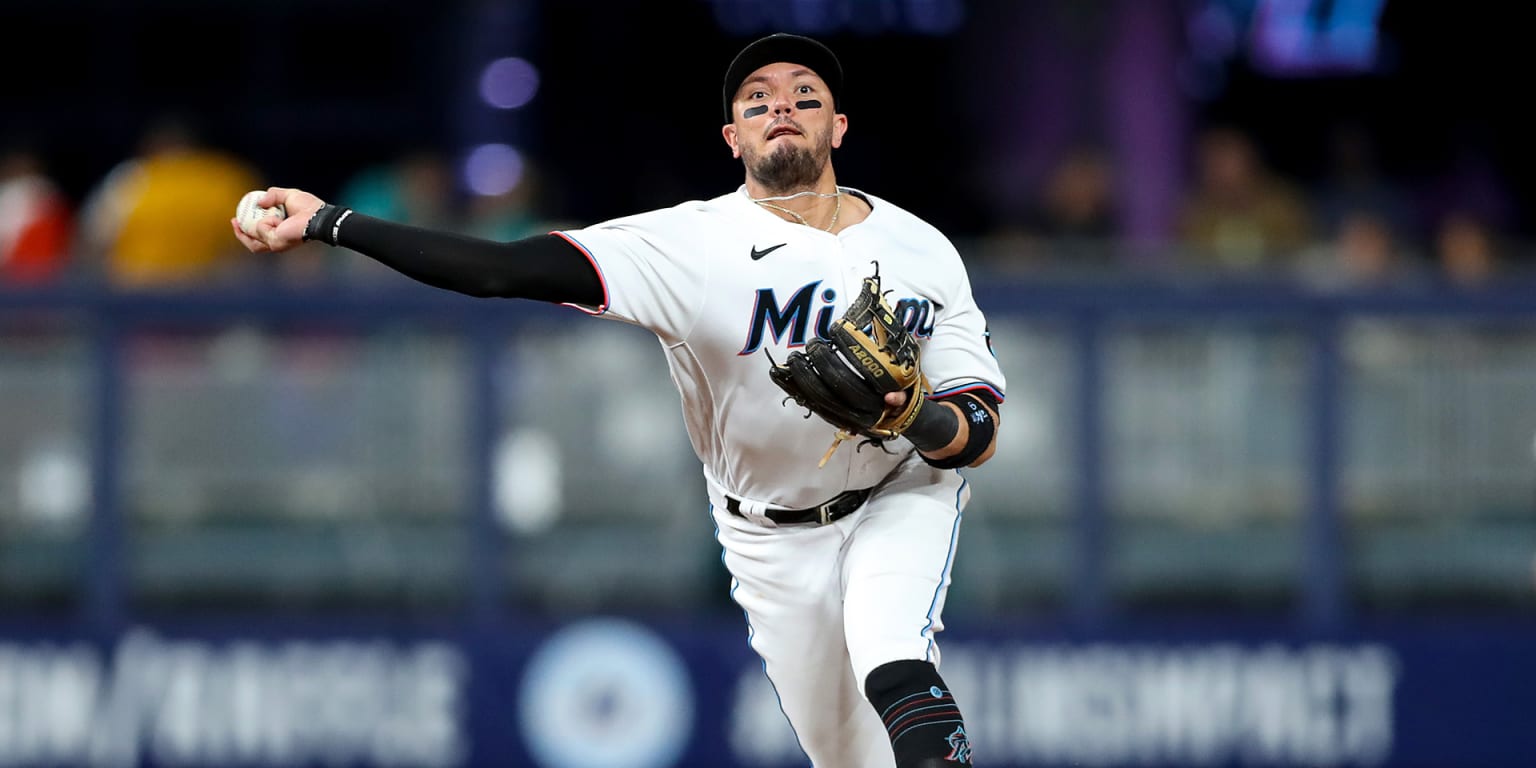 MIAMI — The Los Angeles Dodgers got their shortstop Wednesday by acquiring Miguel Rojas from the Miami Marlins for infielder prospect Jacob Amaya.
The team announced the trade Wednesday.
The Dodgers needed a shortstop after Trea Turner — who started at that position in all but the final two games of the season — left in free agency and signed an 11-year, $300 million deal with the Philadelphia Phillies. National League champions.
And that gap will obviously be filled by Rojas. His salary will be $5 million in the second year of a $10 million, two-year contract before he becomes a free agent.
Rojas was the second-longest-tenured player on the Marlins, having been with the team since 2015. He's played 870 games for Miami over the past eight seasons, 339 more than any other player -Brian Anderson played 531 games in the same span with the Marlins .
He was the leader in the clubhouse for most of his time with the Marlins. Don Mattingly, who coached the Marlins in Rojas' last seven seasons, raved about what Rojas means to the club and even let him coach the final matchup of the 2019 and 2021 seasons.
Rojas had a .236 batting average, his lowest average since hitting .181 in 85 appearances with the Dodgers in 2014, but his glove held up terrific. He made seven errors in 531 chances at shortstop last season and was a National League Gold Glove finalist.
The trade came hours after the Marlins introduced Jean Segura in the park and announced that he would play third base. But with Rojas gone, Segura may see time at shortstop.
Rojas has played twice in the postseason. He played in one game in the Dodgers' loss to St. Louis in the 2014 NLDS and then helped the Marlins past the Chicago Cubs in the 2020 wild-card series before losing to Atlanta in the NLDS.
Amaya, 24, was selected in the 11th round by the Dodgers in 2017. He spent the last five seasons in the minor league system and hit .256 in 463 games, reaching Triple-A for the first time this year. past.