Entertainment
Drake cancels show in Brazil hours after his presentation: he would have been caught at a party in Miami | lollapalooza_special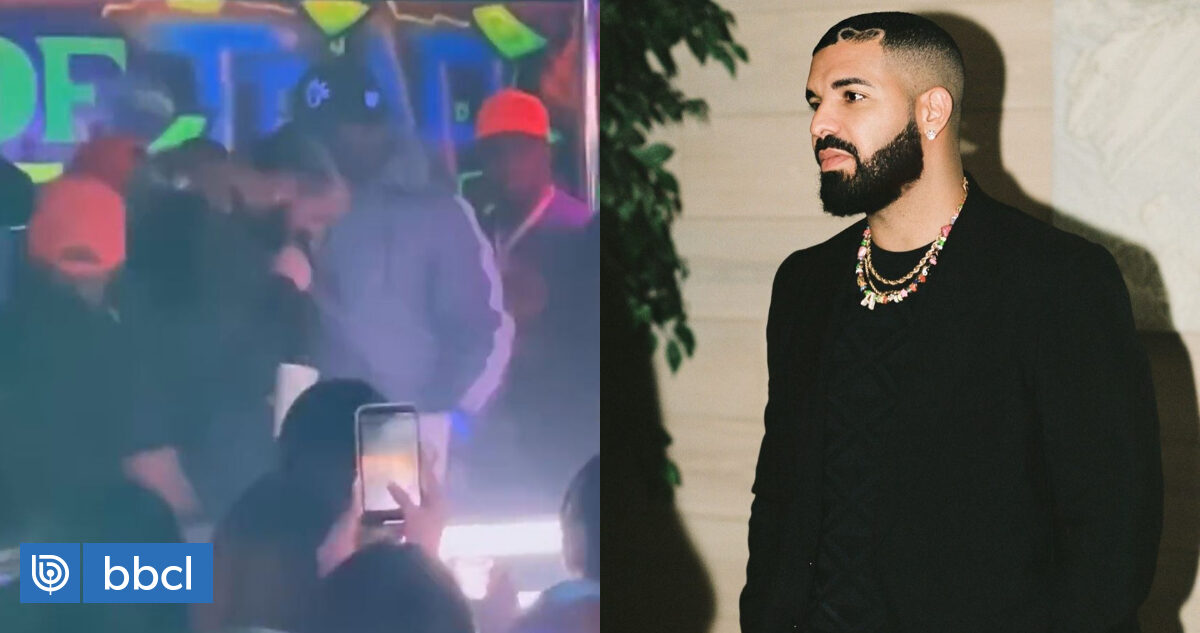 After generating mixed feelings in Chile and Argentina for a brief presentation in the editions of the Lollapalooza Festival, the musician Drake disappointed his fans in Brazil this time, after he canceled his presentation this Sunday.
The rapper was going to appear at the closing of the Lollapalooza edition in the country when, on the same day of his presentation, the production of the event reported that it was all because the musician did not have the necessary equipment to perform.
"Due to unforeseen circumstances, Drake is without members of his production and sound team, essential for the realization of his Lollapalooza show in Sao Paulo," they reported in a brief statement on social networks.
They also stated that "unfortunately, This is out of your control.", also informing the processes to request the return of the tickets. So far, the musician has not referred to the abrupt cancellation.
On the other hand, in the same message they announced the artist in charge of replacing the rapper, in the case of the popular DJ Skrillexwho participated in Lollapalooza Argentina.
Last minute cancellation made Drake once again an unpleasant character for Latin American fans. Last week, for example, the Canadian appeared in Santiago with a show of just 45 minutes.
According to what could be observed, Drake would not have been satisfied with the reception it received from the public in South Americawho knew few songs from his repertoire.
The lack of harmony with the Chilean public made many They will remember what they lived with Adam Levine in Viña 2020when the Maroon 5 vocalist was obfuscated throughout his performance.
Without going any further, many began to nickname him the new "Mañas", an alias that Levine has received from Chileans for three years now.
Even so, the rancor for its cancellation increased after alleged images of the rapper in Miami were shared, participating in a party with the musician 50 Cent.
Drake x 50 Cent spotted in the club together 👀https://t.co/52WCdDsvQr pic.twitter.com/X9mZGOFtrC

—HipHopDX (@HipHopDX) March 26, 2023
His attitude even led multiple users on social networks to ensure that the musician had become a new "hated" artist for Latin America due to his behavior at the end of his tour.
Maroon 5, Doja cat and Drake enter a bar in Latin America… https://t.co/NnRqjIiRVo

— Nick ♐️🐝 (@nickcristancho) March 26, 2023
Drake very well earned his place in "artists hated by Latin America"

— Ana Maria (@anaamariabr) March 26, 2023
The hueon care raja of Drake ksjdk I think that Latin America should declare him persona non grata

— Camila 🪷 (@_corazondesol) March 26, 2023
What gonorrhea what Drake did to his fans in Brazil who were going to see him today at Lolla. A gringo despising Latin America, not surprising

— eri ♡ (@MeLlamoEri) March 26, 2023
We would have to declare Drake persona non grata and that he never come to rob Latin America again

— N (@N1cFAM) March 26, 2023
Drake hates Latin America, I can't find another explanation for him https://t.co/9sXIrQCNLD

— Ima Lezcano (@imanollezcano) March 26, 2023
drake came to latin america to basically ruin his career

— merli (@dragonwitch6661) March 26, 2023
What a stupid reason why drake canceled the concert in Brazil, say that you got tired of Latin America and that's it, crazy

— So sassy (@HerNameIsFlor) March 26, 2023