Entertainment
Emme reappears with Jennifer Lopez to attend a play by Ben Affleck's daughter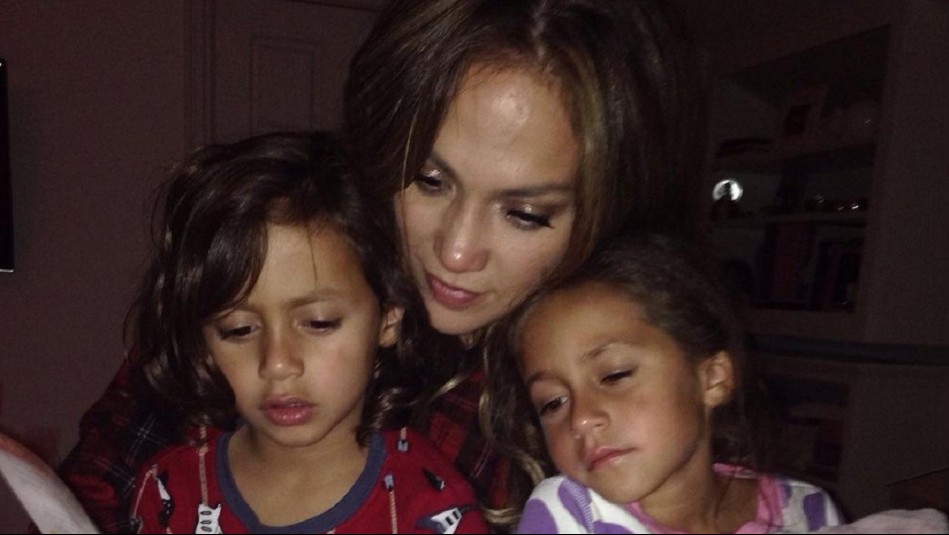 25 in. 2023 – 9:00 p.m.

Jennifer Lopez and Ben Affleck's family is closer than ever. Last weekend, the couple made a public appearance with their children to attend a Seraphina play.
Since they got married last year, Lopez and Affleck have gotten along very well with their children and it is common to see them sharing together. In fact, they were also there during the honeymoon trip.
All About Jennifer Lopez
For the occasion, the star of "Shotgun Wedding" came with her husband, her mother-in-law, Christopher Anne Boldt and Emme.
SPOTTED: JLo and Jennifer Garner with Ben Affleck supporting Seraphina Affleck at her recital in Los Angeles. Watch the video…https://t.co/pRaUQ4gXhd (📸:Backgrid)#JLo #JenniferGarner #benaffleck #CelebrityNews #EntertainmentNews #HollywoodPipeline pic.twitter.com/1TLT9J0zud

— Hollywood Pipeline (@HlywdPipeline) January 25, 2023
This is how Emme, Jenifer Lopez's daughter, looks
Emme Muñiz stood out again with her irreverent grunge style, which contrasted with Jennifer Lopez's outfit, who wore an elegant Chanel jacket.
Emme wore a baggy black hoodie and prewashed loose jeans with side pockets, which she paired with black sneakers. The young lady sported her jet black hair with a small streak dyed blonde.
J.Lo and Jennifer Garner reunite with Ben Affleck for Seraphina's musical event in LAhttps://t.co/LT56aCZfmN#LatestNews pic.twitter.com/8OFPFPo9EB

— NowMyNews (@NowMyNews) January 24, 2023
Both celebrities looked affectionate with the 14-year-old girl, who managed to establish a great friendship with the second daughter of Ben Affleck.
According to the Daily Mail newspaper, Jennifer Garner, the actor's ex-wife, came to the scene with her eldest daughter, Violet, 17, and her son Samuel, 10, to see Seraphina perform at the California theater.
Jennifer Garner joins Ben Affleck, Jennifer Lopez for child's musical event – Page Six https://t.co/EPwZPuONon pic.twitter.com/3oOOGkVSIz

—Steven Benke (@stevebenke) January 24, 2023
This is the first public outing that Ben Affleck's ex-wife has made, along with all their children, since the actor resumed his romance with the "Bronx Diva" 20 years later.
All about Celebrities