Entertainment
Empathy for Casio and Twingo, winning brands of Shakira's song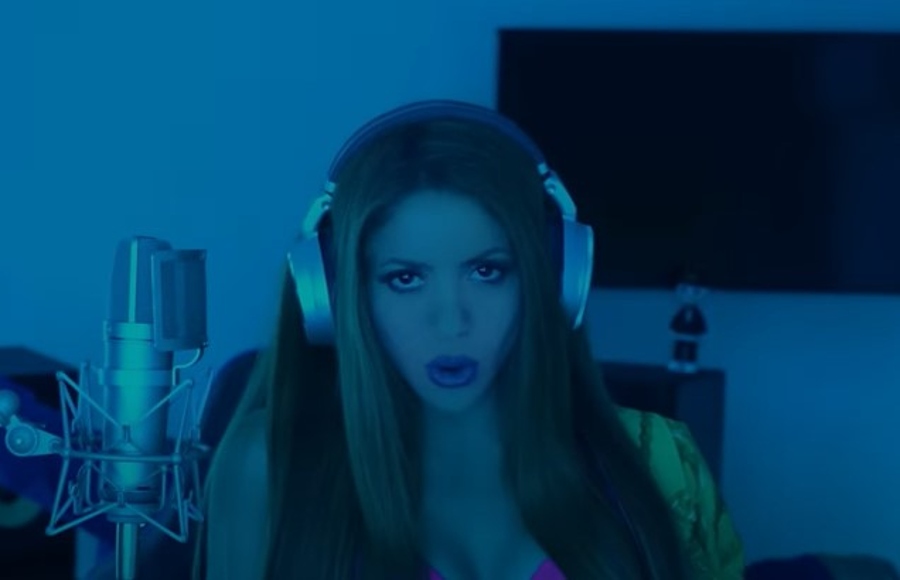 In the world of modern music, the use of brand mentions in song lyrics is becoming increasingly popular. This trend is having an impact both in that industry and in advertising, since it can be used as a marketing strategy.
The use of brand mentions in song lyrics has become a way to show artist appreciation for and draw attention to certain products or services.
For example, in the song "7 Rings" by Ariana Grande, the artist says: "Wow, thanks, I just bought it, I see it, I like it." The lyrics are an obvious reference to Tiffany & Co and the diamond jewelry they sell.
This product insertion into music has become a powerful tool for advertisers. It allows them to reach a large audience and can be used to build brand awareness and loyalty. By associating a brand with a popular artist, you can create a positive image and build a connection between the artist and the product.
The use of brand mentions in song lyrics also has an impact on the music industry itself. By featuring trademarks on their songs, artists can generate more revenue than they otherwise would. This can be especially beneficial for independent artists who don't have access to other forms of marketing.
The lyrics of Shakira's new song talk about Twingo and Casio
But the strategy of earning money from brand mentions does not seem to be the case with the new song that the Colombian Shakira launched on January 11 with the Argentine Bizarrap.
Shakira, in BZRP Music Sessions #53 – which achieved more than 6 million views in the first hours of its release – aims more to make fun of her ex-husband, Gerard Piqué, than to try to monetize with brands.
In one of the stanzas of Shakira's new song, the Colombian dedicates a "clear-mind" to Clara Chía, Piqué's current girlfriend.
In the lyrics, Shakira describes it as a "supposed replacement" and uses the Ferrari and Renault Twingo car brands and Rolex and Casio watches to describe the situation.
The letter goes like this:
"No rancor, baby, I wish you well with my supposed replacement.
I don't even know what happened to you
You are so strange that I can't even distinguish you.
I'm worth two out of 22.
You traded a Ferrari for a Twingo.
You traded a Rolex for a Casio.
You're going fast, go slow."
On social media, as expected, there was a lot of empathy for the Twingo and Casio brands. There are some examples.
ferrari twingo pic.twitter.com/cPRPtwlUZe

– TNT (@canaltnt) January 12, 2023
#RIPPIQUE he gave him everything !!!!

"You left me as a neighbor to the mother-in-law with the press at the door and the debt in the Treasury"

"Women no longer cry, women bill"

"He has the name of a good person, clearly he is not what he sounds like"

"You traded a Ferrari for a Twingo" pic.twitter.com/ebOQbNStcy

—Joceph (@J0CEPH) January 12, 2023
"From love to hate there is a step
Don't come back here, listen to me
Zero grudges, baby, I wish you well with my supposed replacement
I don't even know what happened to you
'You are so strange that I don't even distinguish you
I'm worth two out of 22
You traded a Ferrari for a Twingo." pic.twitter.com/OBTgdTxXMD

— Alejandra Oraa (@alejandraoraa) January 12, 2023
Almost the entire trend on Twitter in Colombia is the lyrics of the song of @Shakira with @bizarrap. Only she can generate that impact, because now Las Mujeres Billing. #Shakira #Pique #Clear #ClaraChia #Casio #Rolex #Ferrari #Twingo pic.twitter.com/Fi4mZRTfYa

– German Burgos (@BurgosPeriodist) January 12, 2023
1. Shakira objectifies herself and denigrates her ex's new partner under the phrase "change a Rolex for a Casio". We are humans not objects. There is nothing empowering in using morbidity to be mean and macho with another woman because it takes your place. You have to know how to leave. 🧶 pic.twitter.com/kjeyGRWFtv

— Noor Ammar Lamarty | نور ⚖️ (@NoorAlamarty) January 12, 2023
Shakira will say what she wants, but a Rolex watch with a calculator has never come out.

Casio: 1
Rolex: 0 pic.twitter.com/ik5KzVMzfe

— Hugo Cedillo (@HugoCeMir) January 12, 2023
Shakira: "You changed a Ferrari for a Twingo. A Rolex for a Casio".

Me driving a Twingo with a Casio watch: pic.twitter.com/HYWGz6lmSw

— SPIDER (@SoySpider_) January 12, 2023
Now read:
Shakira denies evasion and accuses the Spanish justice system of violating her privacy
Personal brand: Shakira vs. Pique
"Shakira updated her meme": singer uses Mac in new viral image