Sports
Enrique Rojas shares how he came to ESPN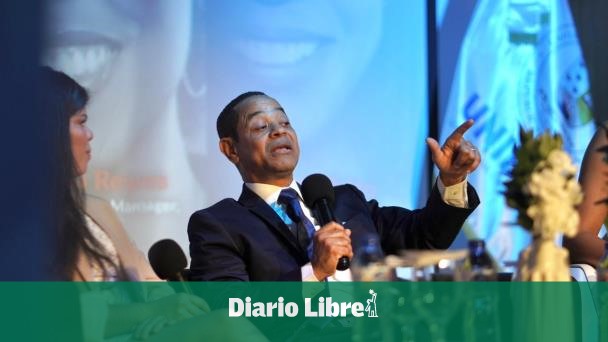 The Dominican journalist Enrique Rojas participated this Friday afternoon in the conversation "Dominicans on ESPN"organized by Free Daily, in which he talked about his journalistic career in the world of sports, until he became one of the most prominent in his area.
The Dominican officially arrived at ESPN in 2006 after working in various media outlets in the Dominican Republic and being journalist at the Associated Press, the world's largest news agency.
Rojas says that at the age of seven he discovered that his passion was communication and began to write stories in his notebook. A young man raised in Herrera, a neighborhood in Santo Domingo Oeste, decided to wait a year before going to university and went to voice-over school.
After entering the Autonomous University of Santo Domingo (UASD) to study journalism, he only lasted a year at the university when the doors in the media began to open.
The Dominican spoke with the young university students present at the Universidad Iberoamericana (Unibe), where the conversation was held, about the world outside the classroom, "a competitive world, where nobody owes you anything, where everyone wants your job."
Rojas is a reporter for the MLB and winter leagues through all the platforms of ESPN Deportes and is considered one of the most respected baseball journalists in the Dominican Republic.
Throughout his career he has covered Olympic Games, Pan American Games, Caribbean Series, the World Baseball Classic; Major League Baseball All-Star Games and MLB World Series.
on panel "Dominicans on ESNP" Also present were Kati Fernández, Director of Content and ESPN films; Santa Brito, Senior Director of Communication; Kalidia Reyes, manager of the Talent Office and María Delgado, manager of Production and Operations.