Health
Francisca Lourdes Márquez, new president of the Extremadura Academy of Medicine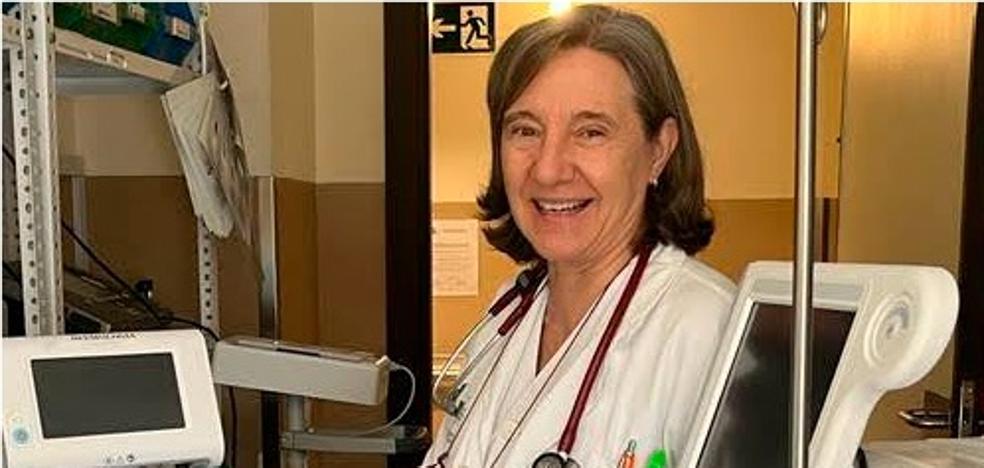 Francisca Lourdes Márquez Pérez, head of the Pneumology service at the Badajoz University Hospital and professor at the UEx, is the new president of the Extremadura Academy of Medicine. This was decided in a general assembly in which Gerardo Blanco Fernández was also elected as deputy secretary/librarian, Carmen Pazos Pachec
Francisca Lourdes Márquez Pérez, head of the Pneumology service at the Badajoz University Hospital and professor at the UEx, is the new president of the Extremadura Academy of Medicine. This was decided in a general assembly in which Gerardo Blanco Fernández was also elected as deputy secretary/librarian, Carmen Pazos Pacheco as treasurer and José María Ramírez Moreno as member. Therefore, the previous president Francisco J. Vaz Leal, Mariano Casado Blanco (who was deputy secretary and librarian), Yolanda Gañán Presmanes (treasurer) and Carmen Pazos Pacheco (member) ceased to serve.
They continue in their positions Agustín Muñoz Sanz (vice president), Francisco de Asís Buitrago Ramírez (secretary) and María Victoria González López-Arza (member).
Likewise, the presidents of the Official Colleges of Physicians of Badajoz and Cáceres (Pedro Hidalgo Fernández and Carlos R. Arjona Mateos) remain as institutional members, and Francisco J. Vaz Leal.
honor scholars

On the other hand, the pharmacist Cecilio J. Venegas Fito, the veterinarian José Marín Sánchez Murillo and the nurse Raquel Rodríguez Llanos were named Honorary Academicians.
The Academy of Medicine was born in 2019 as a debate forum that aims to contribute to the study and research of medical and related sciences, bioethics, and medical ethics, through the promotion of study and research . It is also intended to encourage discussion on issues related to the teaching, research and practice of medicine.