Games
Free games for January PS Plus Xbox Game Pass for PS5 and Xbox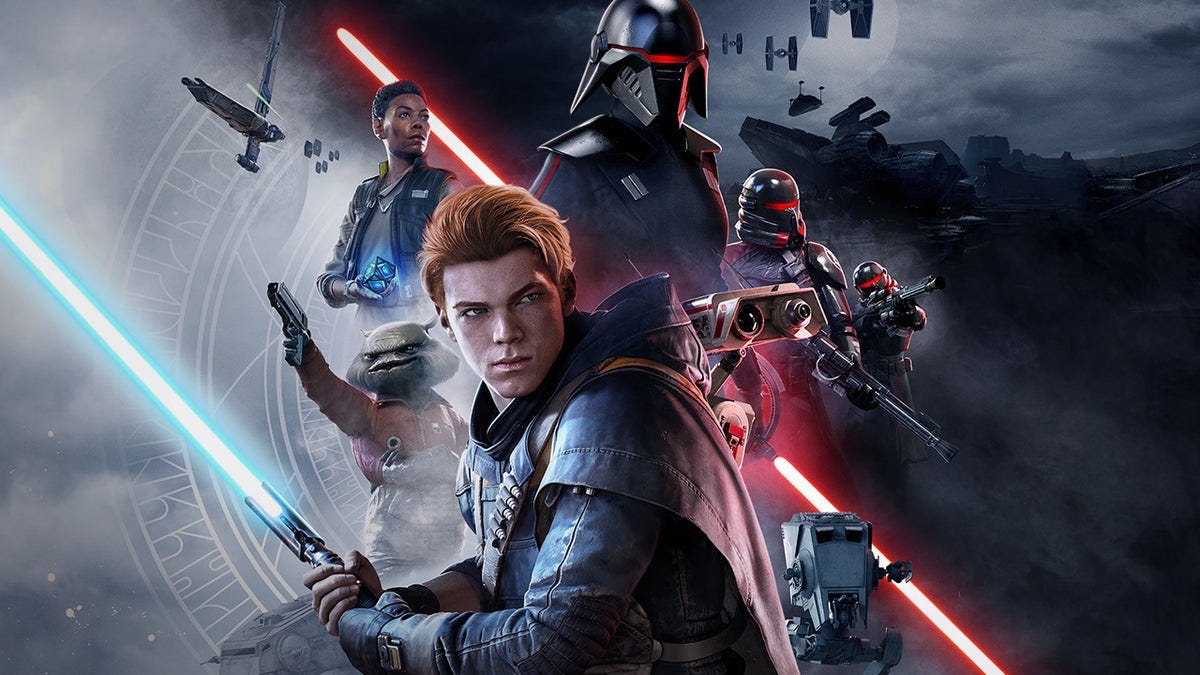 New month, new year. January 2023 gets off to a strong start in terms of free games and titles available to PlayStation Plus and Xbox Game Pass subscribers, and this month the titles include jewels such as Persona 4 Golden Y Star Wars Jedi: Fallen Orderthe latter arriving at a key moment for fans of Star Wars.
---
playstation plus
PlayStation Plus Monthly Games – PS5 & PS4 – January 2023
In the case of PS Plus subscribers in its most basic version, among the games available in January are Fallout 76 Y Axiom Verge 2. However, the most interesting title of January is Star Wars Jedi: Fallen Ordera game singleplayer with a very intense campaign and a very good story, accompanied by an exceptional combat based on the universe of Star Wars. But the best of all is that it arrives as a preparationvo, since the sequel of this game, Star Wars Jedi SurvivorIt will arrive in March of this year.
PlayStation 5 and PlayStation 4
Star Wars Jedi: Fallen Order
Axiom Verge 2
PlayStation 4 (compatible with PS5)
---
Xbox Live with Gold and Xbox Game Pass
Among the games available this month for those who get Xbox Live with Gold benefits, we find two little-known indie games but one of them quite promising. However, the best comes for Xbox Game Pass subscribers. Two well-known Japanese RPGs (jRPGs) are added to the service's catalog this month and promise dozens, if not hundreds of hours of combat, story, and fun. These are new versions of persona 3 portable Y Persona 4 Goldenwhich although they arrive in January on Switch, PlayStation and Xbox, in the case of Xbox Game Pass they are obtained for free with the subscription.
Xbox Live with Gold
iris falls (January 1 to January 31)
autonauts (January 16 to February 15)
Xbox Game Pass for Xbox consoles
Morgana's Guide to P3P and P4G! | Xbox Game Pass, Xbox Series X|S, Xbox One, Windows
persona 3 portable (January 19)
Persona 4 Golden (January 19)
Monster Hunter Rise (twenty from January)
Age of Empires 2: Definitive Edition (31 from January)
Inkulinati (31 from January)
roboquest (date stillnot announced)
---
In the case of PS Plus, the games are only available to users while they are subscribed to the service, at least in its base version (PS Plus Essential); PS4 games are also available on PS5 through backwards compatibility. Similarly, Xbox Live with Gold games can be played on Xbox One and Xbox Series X/S. The Xbox Game Pass games list only mentions games that are available on console, not PC exclusives. Free PS Plus and Xbox Game Pass games for PS5 and Xbox Series in November