News
"From the moment I arrived in Switzerland as a child, I lived in hiding"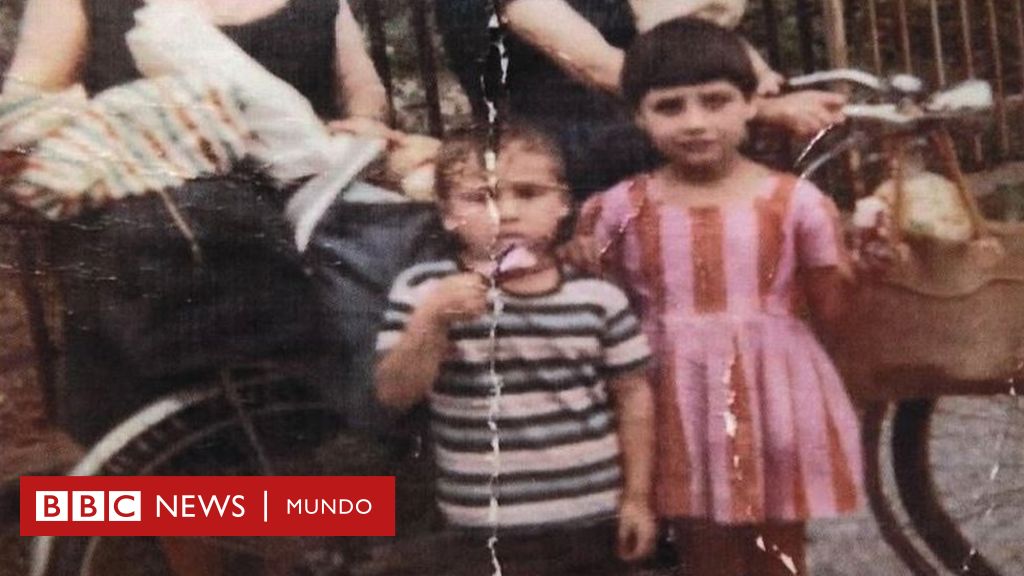 Imogen Foulkes
BBC News, Geneva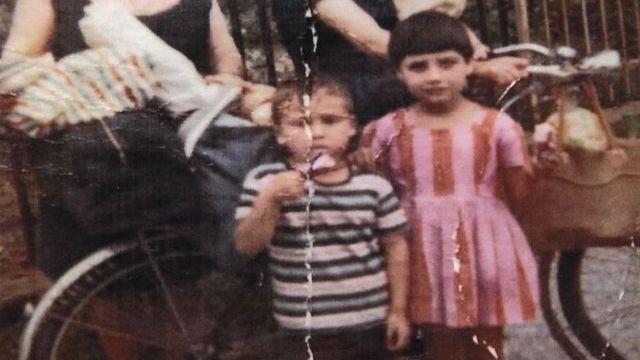 The children of migrants who went to Switzerland for decades are now demanding an apology for the policy that they say destroyed their families and left many of them traumatized.
From the 1950s to the 1990s, hundreds of thousands of workers, first from Italy and later from Spain, Portugal and the former Yugoslavia, traveled to Switzerland.
They worked in factories, highways, construction, restaurants, and hotels. Switzerland's great economic success is undoubtedly due in part to them.
But there were flaws in the system.
Migrants were given work permits for between 9 and 12 months, many lived in barracks. His only function in Switzerland was to work.
And the rest of the family nucleus, including the minor children, were not accepted.
A married couple could work in the same place but, due to the stipulated work permits, their children had to remain in their country of origin.
Forbidden to bring children
Egidio Stigliano, now 60, remembers how his grandmother took him to the station to see off a train leaving Italy for Switzerland when he was only 3 years old.
"I didn't know my mother was on the train," she recalls.
"They thought I was too young to tell me what was happening. But my mother wanted to see me one last time."
The system would have worked if the migrant workers had really been there on a temporary basis. But their permits were renewed year after year and some spent their entire lives working in Switzerland.
Melinda Nadj Obonji was only one year old when she and her older brother were raised by their grandmother in Vojvodina, in Serbia. Despite her temporary "childless" leave, Melinda's parents hoped that, once they settled in the country, they would be allowed to bring her children.
"They wrote letters to the immigration police, but they rejected them. The police were very strict. I think this traumatized them for life, and of course, us as well." Melinda believes the foreign worker laws "really tore our family apart."
Many will wonder why if parents were desperate to be reunited with their children, they just didn't come home. But, as is often the case with migrant workers, the money they earned abroad kept poverty at bay at home.
In Italy, Portugal or Kosovo, families and even Entire villages depended on money sent from Switzerland. Meanwhile, the economy of this country flourished thanks to foreign labor.
Kristina Schulz, historian and migration specialist at the University of Neuchâtel (Switzerland), points out that, after the Second World War, the Swiss system of recruiting workers from neighboring countries was highly valued.
"Those countries were devastated by war… And Switzerland needed workers. Southern Italy was poor. It was thought to be almost a humanitarian act to have them working here."
But many parents, including those of Egidio Stigliano, could not bear to be separated from their children. So, in secret, they developed different strategies to deal with immigration restrictions. Instead of pleading with the authorities to let their children in, they smuggled them in and kept them hidden.
Egidio traveled when he was 7 years old. "From the first moment I arrived in Switzerland, I hid," he says. "My father couldn't explain immigration policy to a child, so he just told me not to let anyone see me, to stay hidden and play in the woods. So that's what I did."
Staying in hiding meant not going to school. It meant that when Egidio broke his arm, they had to find a doctor who would keep quiet instead of going straight to the hospital.
But one day, in the woods, Egidio came across another group of children and couldn't resist joining them and playing.
That afternoon the police knocked on his door and told his parents that the boy had to go. Only the intervention of Egidio's father's boss, who agreed to sponsor his migration, made it possible for him to stay.
It is estimated that in the 1970s there were thousands of children hiding in Switzerland. Today, in the History Museum of the watchmaking city of La Chaux de Fonds, there is an exhibition that shows what their lives were like.
Some mothers admit that they locked their children in their houseyes during the day so they could make sure no one saw them. The children could play outside at night.
Many families lived in small studios because, as the exhibition explains, having a larger apartment more suitable for a family could arouse suspicion.
"It's hard to imagine children locked up at home, living alone, without going to school," says museum director Francesco Garufo. "And this is recent history… It happened practically yesterday."
Historian Kristina Shulz finds the stories of these children all the more shocking given Switzerland's devotion to family life after the war.
"The new ideology in Switzerland was that the family was so sacred that it had to be protected. It was argued that women were not made to work but to stay at home with their children; they couldn't even vote until 1971. So the idea of ​​destroying systematically the families of migrant workers is truly amazing".
family protests
Gradually, Switzerland's strategy was undermined.
Migrant workers began to protest, local police and teachers turned a blind eye to "illegal" children in their communities, even in some towns they established clandestine schools for immigrant children.
Famed Swiss author Max Frisch joined the debate when he wrote "we wanted workers, but we got people instead."
The children, including Melinda and Egidio, began to regroup with their parents. Melinda, who joined them when she was 5 years old, is now a writer and musician in Zurich and Egidio is a neuroeducator in St Gallen.
In a way, they are among the luckiest: after pressure from Rome, the children of Italian migrants were finally able to join them after their parents had worked for more than 5 years in Switzerland. Melinda's parents eventually found a sympathetic bureaucrat and got permission to bring their children.
But although it was sometimes applied arbitrarily, the law that prohibited children remained over time and many families were divided for decades.
The seasonal work permit was finally abolished in 2002, when Switzerland agreed to join the European Union's policy of free movement of people. Today, the children of migrant workers are adults and many, including Melinda and Egidio, have formed a group to demand at least an acknowledgment of what they went through.
"First, I want a disucloa from the Swiss state," says Melinda.
"I want the story of migrant workers to be in the Swiss history books, because thousands of families suffered," adds Egidio.
There will likely be an honest reassessment of the story and an apology. Switzerland has already done this with its World War II policy of turning away Jewish refugees, as well as the way single mothers or from socially "disturbed" families were taken from their children and sent to work in farms, where they often suffered abuse.
Financial compensation has also been mentioned, but for Egidio recognition is more important. "The time I could have spent with my family, at school, I can't get it back. There's no compensation for that."
The reassessment of history has already begun with a research project being carried out by Kristina Schulz at the University of Neuchatel and at the La Chaux de Fonds museum.
But for the museum's director, Francesco Garufo, it's about more than just confronting Switzerland's past. He thinks that as Europe continues its often negative debate on immigration, lessons can be learned for the future.
"A rich country with thousands of children in hiding and without social rights. It is not the model we want in Europe today. So we have to think about this type of migratory options."
Now you can receive notifications from BBC Mundo. Download the new version of our app and activate them so you don't miss out on our best content.