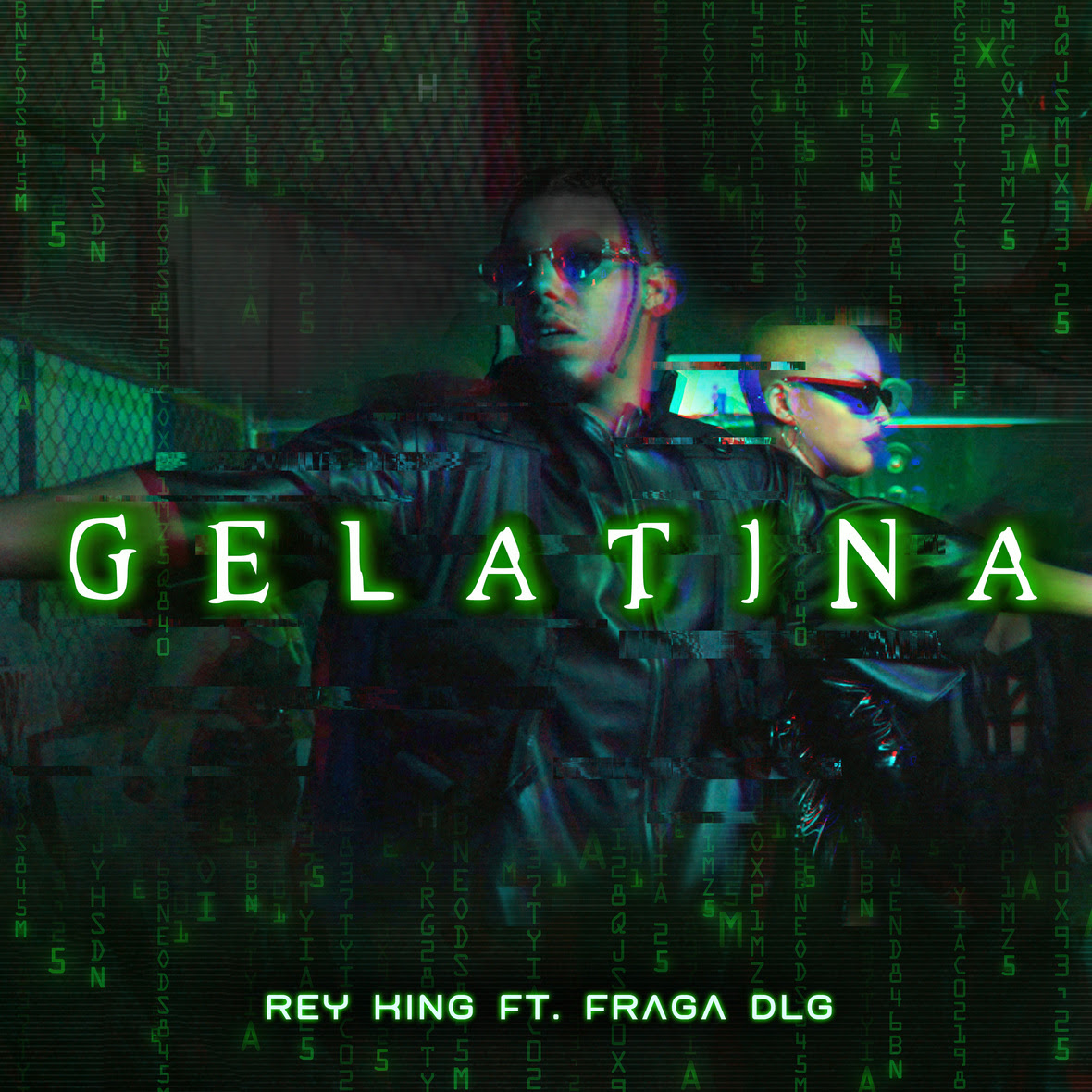 Rey King, an emerging urban artist who is generating his own style, launched the song "Gelatina" Ft. the popular voice Fraga DLG, who together give life to this song that has an impressive video in the style of the Matrix film saga.
"I told everyone that I was not going to stop this year. I still have more songs and videos in the vault and I can't wait to share them all with you," said Rey King about the musical arsenal that he continues to present under the backing of JN Music, JN Music Group's urban label.
His previous single "Bala Perdida" has already exceeded 5 million views on YouTube.
About the artist:
In 2009, Rey King made his mark as an artist/producer after releasing his first independent project titled "Young God". His diverse style as a songwriter led to his first number 1 song on the Billboard Latin charts entitled "DÍA UNO", performed by Latin pop star Leslie Grace.
The song also earned him his first ASCAP AWARD as a songwriter and his first GRAMMY® nomination as a producer. Since then he has worked with great artists and producers such as Sergio George, Prince Royce, Farruko, Trinidad James, The City Girls, Chloe x Halle, Money bag Yo, Da Baby, lil Baby, Lotto, Future, Lil Uzi vert, Lu Diaz , Ayo Juan from "we the best" Lenny Medina, Mad Musik, Tainy, Mariah Angeliq, Nely El Arma Secreta, Maluma, Magic Juan, Frankie Negron, Angel López and the list goes on.
In 2017, Rey King signed his first record deal as a recording artist with the well-known Latin label J&N Records. In 2022 he released "BLKTINO VOL 1" the first studio album with singles like "KALIMBO" "MORENA" LA VUELTA" and "SOLO" all of his own production. He also had the help of major producers on songs like "BODY LANGUAGE" produced by super producer Tainy (producer of "I LIKE IT" for Cardi B and DAKITI from Bad Bunny and the hit single "TIJUANA" produced by Mad Musik known for its Hits with Maluma and Daddy Yankee.
Due to the huge success of Latin artists like Bad Bunny and Daddy Yankee, there has been a huge demand for Latin American music and Rey King has his sights set on meeting and exceeding those demands. "Some nations destroy, but true kings build bridges," says Rey King as he talks about the current state of music, social and political views.
One thing is for sure: Rey King will be a name to remember, not just this year but for many years to come. Establishing new genres and platforms, giving bilingual artists a voice and a new reason to shine.