Health
Gynecological cancer and infectious diseases are the focus of the Andalusian training program in Precision Medicine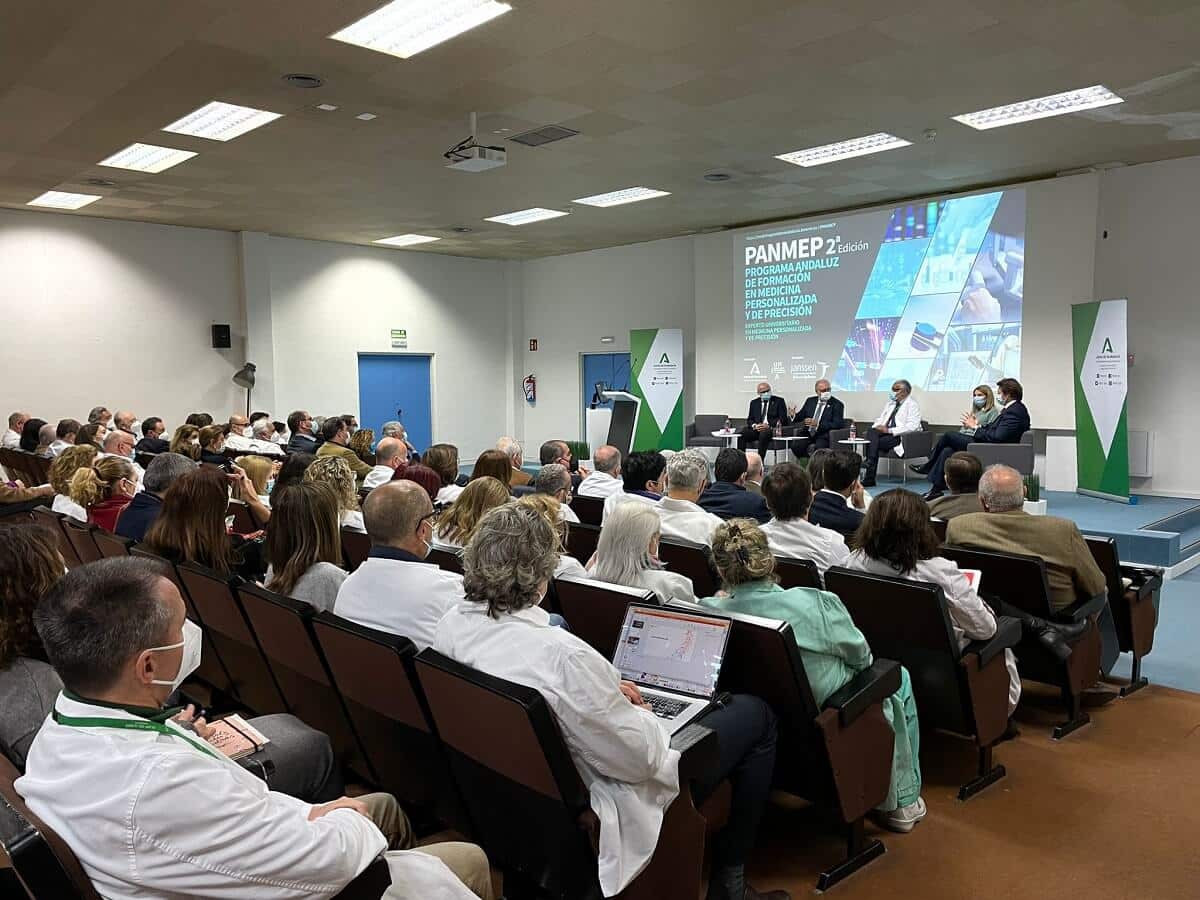 PHARMA JOURNAL | 27.01.2023 – 12:42
The Ministry of Health and Consumption and the International University of Andalusia (UNIA) have presented today at the Virgen de la Victoria University Hospital the Andalusian Training Program in Precision Medicine (Panmep) taught as a UNIA university expert degree. This second edition, in which the Andalusian Health Service, the Progress and Health Foundation participate, through Iavante, with the collaboration of the pharmaceutical company Janssen, will pay special attention to the treatment of gynecological cancer and infectious diseases in this new discipline which analyzes the patient's genetics, environment and lifestyle in order to achieve both a diagnosis and a personalized treatment for each specific patient.
The inauguration was in charge of the Deputy Minister of Health and Consumption, Miguel Ángel Guzmán, accompanied by the General Secretary of Public Health and R&D in Health, Isaac Túnez, the director of the International University of Andalusia in Malaga, Concha Travesedo, the regional director of institutional relations of Janssen, Juan Martínez and the managing director of the hospital itself, José Antonio Ortega.
In welcoming the conference, Guzmán highlighted the Ministry's firm commitment to the application of precision medicine in Andalusian public health, which has led to a personalized approach to different pathologies in their diagnosis and treatment and which has professionals from reference in health and research centers in the community. He has also presented the strategic lines of the training program, aimed at improving the skills of professionals from different specialties ranging from Oncology, Surgery or Pathological Anatomy.
The Expert Diploma of 16 European credits will take place until September 2023 for 400 teaching hours with a blended modality. Coordinated by professionals with outstanding experience in the field such as Dr. María José Serrano, Dr. Enrique de Álava, Dr. Joaquín Dopazo, Dr. Mª José Sánchez and Dr. Manuel Romero, the training activity will have more than 60 teachers of recognized prestige at the Andalusian and national level, and will include practices in a real environment in the laboratories of the Institute of Biomedicine of Seville (IBiS) and the Center for Genomics and Oncological Research (Genyo) of Granada, where they will train in the new technologies available to perform molecular and cellular analyzes of different types of cancer. IAVANTE participates prominently in the development of the Training Program, providing the teaching management system and logistical support for the development of activities.
In addition to gynecological cancer and infectious diseases, professionals will delve into clinical aspects of molecular biology and diagnosis, biomarker research, their specific application to the aforementioned pathologies, and will carry out practical training in technologies such as massive sequencing or biocomputing. The program also includes content to help clinical decision-making through the management and interpretation of genomic data, the application of artificial intelligence systems for the analysis of this data, and the ethical, legal, and social aspects that health professionals they face in the application of this new medical branch.
---
Follow us on social networks