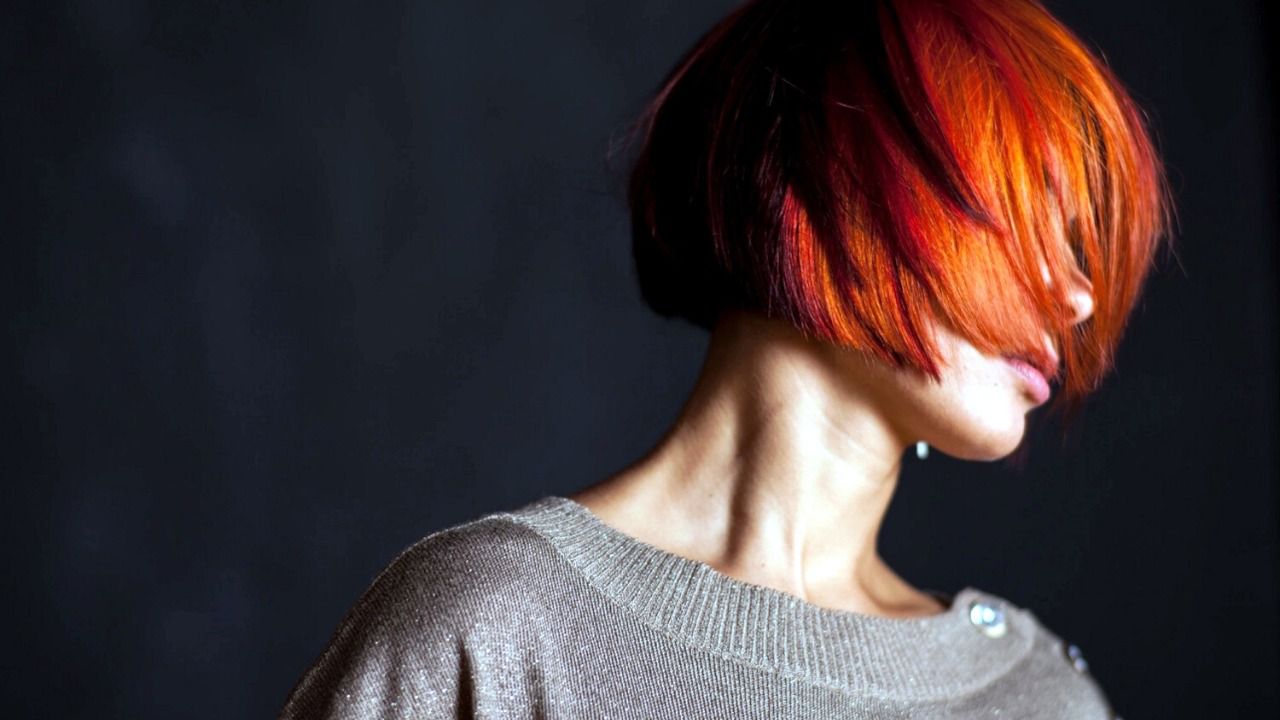 From the David Künzle salons, its training director David Lesur brings us what, in his opinion, are the right looks for 2023 if our face is round (straight cuts or something paraded at the ends), oval (admits almost everything), triangular (curly hair and volume cuts), square (layered hair and lots of bangs) or more elongated (medium hair).
round faces
examples: Kate Hudson, Gigi Hadid, Selena Gomez, Mila Kunis, Jennifer Lawrence
"They are usually faces that are characterized because they end up rounded in the area of ​​the cheekbones and chin. For this type of face, the cuts that best suit you are straight or somewhat shaved at the ends, at approximately shoulder height or longer. Smooth, straight hair is recommended in the frontal area to give strength to the face and without volume. On hairstyles, never bangs or very fine, neither volume on the temples, but on the head. They also favor long straight hair or short hair with exposed temples.
elongated faces
examples: Uma Thurman, Sarah Jessica Parker, Jamie Lee Curtis, Hilary Swank, Cate Blanchett
"This is a very characteristic and common type of face. The lines of the face are elongated and are usually thin. Here what we must avoid are long hair, since they will make the face even more elongated. On the other hand, they admit medium length hair very well, because they reduce the face, and short or semi-long hair but always weathered. The ideal hairstyle would be with volume on the lower sides and long bangs, never revealing the temples or with long or straight hair. A permed square cut to the chin is advised.
triangular faces
examples: Reese Witherspoon, Victoria Beckham, Christina Ricci, Anne Hathaway, Tyra Banks
"With a jaw that tends to be prominent, this type of face requires greater volume in the temples and parietal area, in order to try to harmonize the features. It begins with a gradient at the temples until it ends where it already has volume, that is, the jaw. When styling this hair, you must try to add volume in the frontal and parietal area, and subtract it in lengths. Bangs or light or very paraded are not recommended. It is advisable to give volume under the chin and paraded cuts at the front. In faces with an inverted triangle, a lot of volume from the cheekbones towards the nape of the neck, recommending straight or layered medium length hair. When combing, volume at the roots and movement in lengths and ends. Curly hair below the chin and square cuts in balance with the face are recommended.
oval faces
examples: Charlize Theron, Kate Winslet, Beyonce, Cameron Diaz, Jessica Alba
"It is called the perfect face for the harmony of its proportions. It admits any type of cut and hairstyle, since the volumes of the face are very balanced".
square faces
examples: Keira Knightley, Olivia Wilde, Rihanna, Kristen Wiig, Natalie Portman
"With very strong facial lines, they tend to have a broad face and forehead, and from facial features they can give the impression of aggression. The solution is to weather the hair and parade the frontal and temporal area, so that the hairstyle covers and softens these features. It is a type of face that admits bangs very well, but not straight and thick, but paraded or with a rounded shape. The ideal hairstyle, with volume on the head and hair loss on the temples and jaws. A Wendy-style square, slightly rounded cut on the jaws is also recommended, or letting the hair fall between the temples and jaws to soften the features."