Sports
Here are 7 talented veterans who deserve a chance in MLB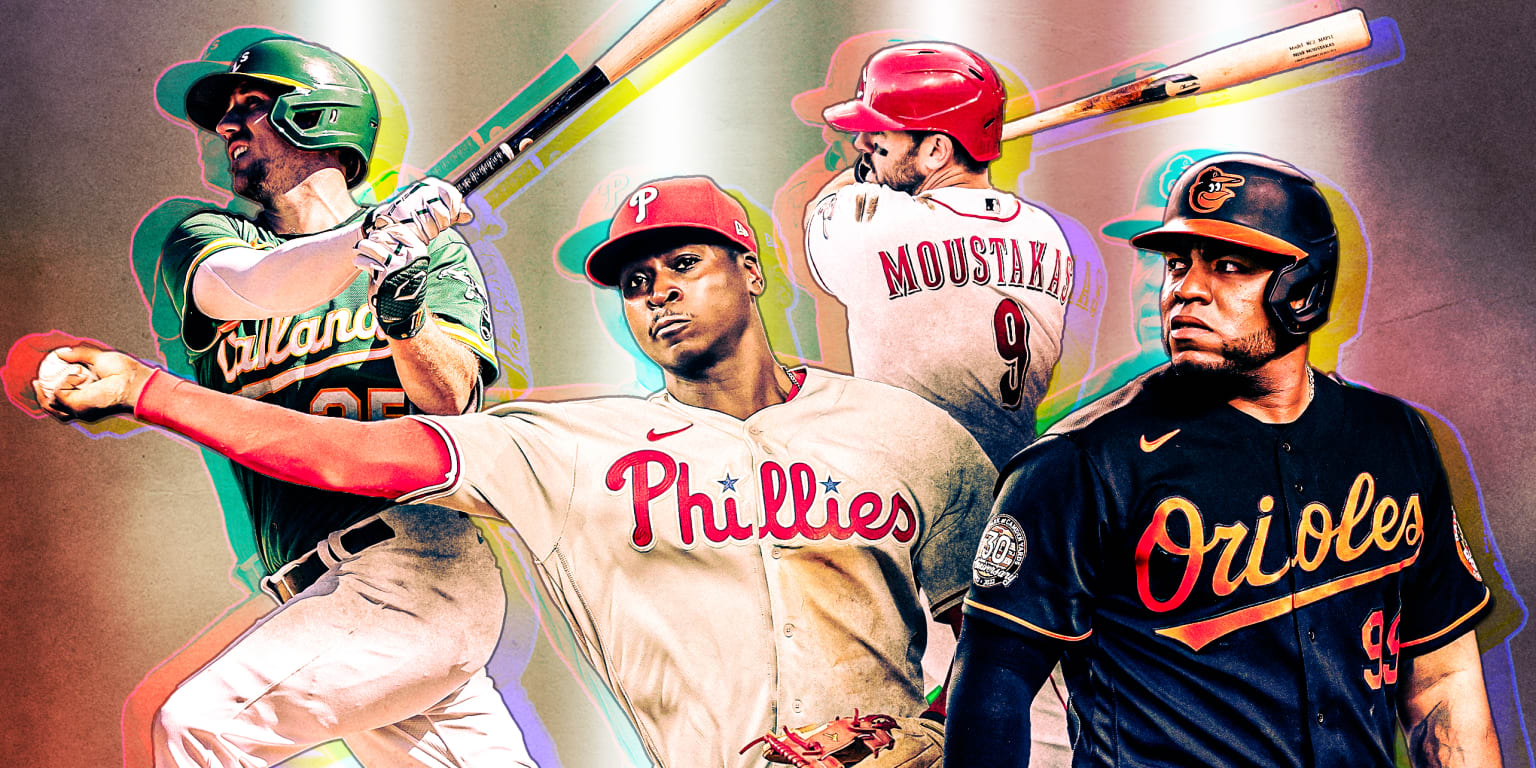 Now that Puerto Rican Carlos Correa has finally signed his contract, all the top-tier free agents have a home. The big names are gone, the budgets are set and most of the gaps have been filled. But there are still guys out there, baseball players that you know, that you've been seeing for years, and they still haven't signed. With the offseason nearing its end, these uncontracted veterans are at a dangerous point: time is running out.
The baseball world would be worse without these names as active players. We've followed them throughout their careers and we're not ready to say goodbye just yet. And I would add that they still have things to offer a team.
So, with that in mind, we leave you with these unsigned veterans who we hope will get another chance.
Jesus Aguilar, 1B
There was a time when Aguilar was one of the greatest stories in baseball, a guy claimed off waivers by the Brewers who ignited just in time for an underpowered team, something Aguilar quickly offered them. He was an All-Star in 2018, participated in the Home Run Derby and even received MVP votes. He won the Luis Aparicio Award as the best Venezuelan player and that year he also homered during that great National League Championship Series against the Dodgers.
Aguilar made a misstep in 2019, but was an above-average hitter (117 OPS+ in 2020 and 111 in 2021) before slumping in Miami and Baltimore last year. But we are talking about a powerful bat between 2017 and 2021, and he is barely 32 years old. Aguilar looks like a player he could bet on for a team in need of thunder.
Didi Gregorius, SS
In retrospect, Gregorius was an ideal first test for Anthony Rizzo and Matt Carpenter's experiment at Yankee Stadium: looking for a left-handed slugger not exactly known for his power, but able to pass it consistently over that nearby right-field wall. Things haven't really worked out for Didi before or after her days in the Bronx – beyond quite a bit during the short 2022 season – though bad luck struck him in Philadelphia, from injuries to visa issues. .
Gregorius will have a chance to show what's left in his tank during the 2023 World Baseball Classic: he'll play for the Netherlands national team, alongside another player on this list, in fact.
Andrelton Simmons, S.S.
Every year that Simmons has been at least a passable hitter — and, to be fair, there have been several — he's been an MVP candidate (fun fact: In the 2017 Angels, a club that had a Mike Trout in its heyday, Simmons led club in WAR, Baseball Reference version).
His defensive skills haven't regressed much, but his bat has reached a point where he might need to pinch hit for him on a regular basis. But defense is still very important, and now perhaps even more so with the new limitations on special formations. Any team would feel safer with Simmons taking balls in short. Someone will find a place for him… but don't let him hit at an important moment.
Mike Moustakas, INF
It seems that we have been talking about Moustakas all our lives, right? Picked second overall in the 2007 Draft (2007!), he was one of the leading Royals prospects who ultimately came together to lead the team to the World Series two straight years and win the ring in 2015.
Because Moustakas was so young when he was drafted, he is still just 34 years old. He was an All-Star in 2019 — that's what prompted the Reds to give him that contract in the first place — but injuries have hit him hard the past two seasons. But he still has power in that bat. Must be like this.
Tommy Pham, OF
Pham is one of those characters, always willing to speak up, that baseball needs. He grew up in the Cardinals organization but wasn't called up until he was 26 years old. He had a fantastic year in 2017, posting a .931 OPS in 128 games, but St. Louis traded him to the Rays in mid-2018. He was a solid player in Tampa Bay, but, as has been the pattern of his career, Pham has continued to move from city to city: to San Diego, then Cincinnati, and finally Boston.
Last season was the worst of his career, and he'll be 35 by Opening Day, but the man still gets on base and hits the ball with authority. Someone is going to sign Pham and they will be pleasantly surprised… before he moves on to another club shortly after, as usual.
Stephen Piscotty, OF
The Cardinals traded Piscotty to Oakland before the 2018 season in part because the Southern California native wanted to be closer to his mother, who was dying of amyotrophic lateral sclerosis (Gehrig's disease). Piscotty was also an incredible story on the field that year, posting a 124 OPS+ for a club that won 97 games.
Injuries have battered him ever since, but this guy received Rookie of the Year votes just seven years ago and not long ago looked like a foundational piece in Oakland. He's the kind of player who's easy to root for. And he is only 32 years old.
Justin Upton, OF
How different would the last few years of the Angels have been if Upton had been healthy and producing like the player they expected him to be when they gave him that big contract? Upton was one of the most consistent sluggers in the Major Leagues from 2008-17, and was just 29 when he arrived in Anaheim. But injuries never allowed him to be Mike Trout's backup and he didn't look good in Seattle during the short time he was there last year.
But he is a player who was immensely talented and one hopes that there will still be one last role. Upton was the first overall pick in the 2005 Draft. We've been talking about him for almost two decades. And I'm not ready to see him say goodbye. And you?