Sports
How are the 2023 Hall of Fame voting going so far?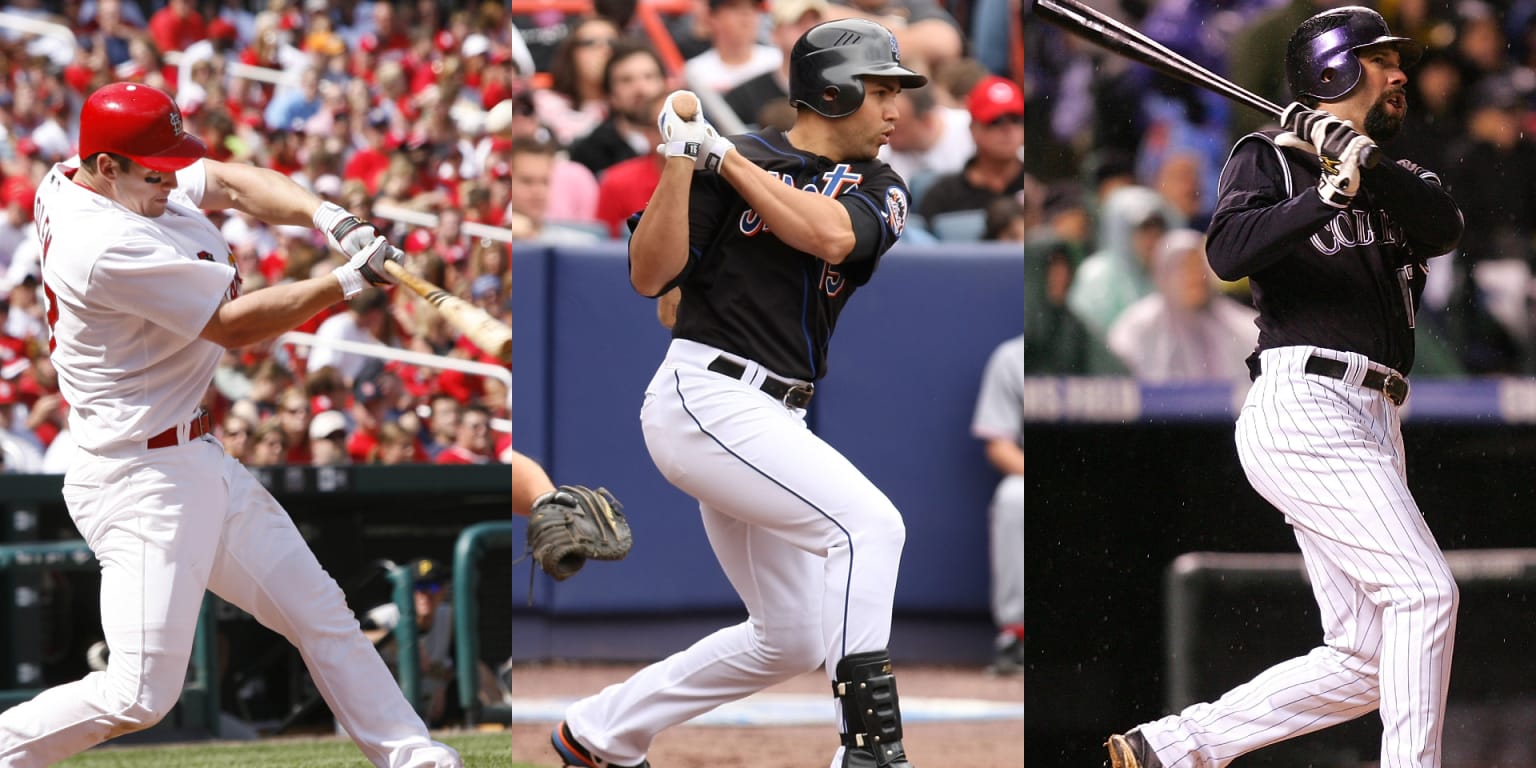 This is the season. I mean, Hall of Fame season. With two weeks to go before the results of the Baseball Writers Association of America (BBWAA) ballots are announced live on MLB Network on January 24, it's time to take a look at how they're doing. going to various candidates based on the public votes of the Baseball Hall of Fame Tracker by Ryan Thibodaux.
Using data from Thibodaux's tracker, let's take a look at what things look like.
1. Let's start with the most important question: Will anyone be elected this year?
The candidate leading the vote right now is former All-Star third baseman Scott Rolen, who has 82.3% (a player must receive at least 75% of the vote to enter Cooperstown). Now, it's worth noting here – and this applies to each candidate's total in the public vote tracker – that, on balance, the votes that remain private tend to elect fewer candidates.
Rolen is in his sixth year on the ballot – every player is eligible for BBWAA balloting for 10 years. The seven-time All-Star and eight-time Gold Glove winner at third base has gained support significantly in recent years, and based on recent trends, Rolen appears to have a good chance of eventually being chosen.
Will Rolen be elected to the Hall this year? The former third baseman needs to earn an 11.8% vote increase, compared to 63.2% last year.
"We have seen candidates take a bigger leap than that to be elected (Larry Walker from 54.6% in 2019 to 76.6% in 2020, for example)," Thibodaux said. "However, one aspect that does not favor Rolen is that there is not the same 'last minute urgency' in the voting that there was with Walker (and with Tim Raines and Puerto Rican Edgar Martínez before him). Rolen has been gaining early ground in the polls, but it hasn't been overwhelming. There's a 50-50 chance."
Other than Rolen, there seems to be no other candidate who has a real chance of being elected to the Temple of Immortals this year.
"Just like 2021, this vote looks like one where there may be no BBWAA pick."
2. Given his role in the Astros' sign-stealing scandal, Carlos Beltran appears to have no chance of getting elected this year. But will the Puerto Rican eventually make it to the Hall?
On the paper, Beltrán has the merits to be elected to Cooperstown. He was the 1999 AL Rookie of the Year, was named a nine-time All-Star, won three Gold Glove Awards in center field, and hit 435 career home runs along with an .837 OPS in 20 Major League seasons. Suspenders. But even with those arguments, his involvement in the 2017 sign-stealing scandal could hurt him on the ballot.
"Based on everything we've seen in the past, we anticipate that most of the candidates, including Beltrán, will finish with a lower result than what the tracker is currently showing," Thibodaux said. "Still, it looks like Beltrán might have a chance to top 50% (or come close) his first time on the ballot. We've also seen a number of voters hint that they're imposing a one-year (or possibly longer) penalty." , for some) about Beltrán due to the scandal of stealing signs.
"It seems that many of those who did not vote for him this year intend to include him on future ballots. For me, the question would not be if Beltrán will be elected, but simply how long it will take."
3. Who will make the biggest jump this year?
Helton has received the most attention in this area and with good reason, given that the former first baseman currently leads the pack in votes won since last year. The former Rockies left-handed slugger compiled 52% of the vote last year, and in this, his fifth year on the ballot, he could break the 60% barrier.
But Helton isn't the only candidate making significant strides on this ticket.
"There are a few candidates who are in the race here," Thibodaux said. "After 130 ballots counted, the leaders in 'net vote gains' (voters who changed their minds compared to last year) are Helton at +22 , Andruw Jones at +21, Jeff Kent at +21, Gary Sheffield at +19, and Billy Wagner at +19.
"Kent is in his 10th and final year on the ballot and could benefit from the 'senior push' we've seen many times before. Sheffield's senior year will be next year, and the former gunner will need to make a very significant leap forward. Helton and Wagner, if they both fall short this year, are fighting to be in position to be elected next year. Jones is right behind them. I wouldn't be surprised if either of those five candidates had the biggest jump from one year to the next".
4. Who would be left out completely?
If a candidate does not receive the 5% required to remain on the ballot, that candidate is off the list entirely. Which first-year candidates on the ballot are in jeopardy of this outcome?
"The only rookie candidates on the ballot who have received votes so far are Beltrán and Francisco Rodríguez. Beltrán is assured of staying on the ballot. With 11 votes so far, K-Rod has 8.5% and only needs an estimate nine more votes in the last two-thirds of the ballot to secure a second year. I'd be surprised if the "Kid" fell below 5%. All the other first-time candidates on the ballot have received zero votes and are in danger of being left behind. out permanently (Matt Cain, RA Dickey, Jacoby Ellsbury, John Lackey, Mike Napoli, Jhonny Peralta and Huston Street).
"Among returning candidates, Torii Hunter currently has 2.3%, but his net vote gain is +2 and has not declined. Most of the support he has received has come from recent votes, both public and private. If that trend continues, he must reach his fourth year of eligibility. All other returning candidates appear to have enough support to secure at least 5%."