Health
How many days are in surgery?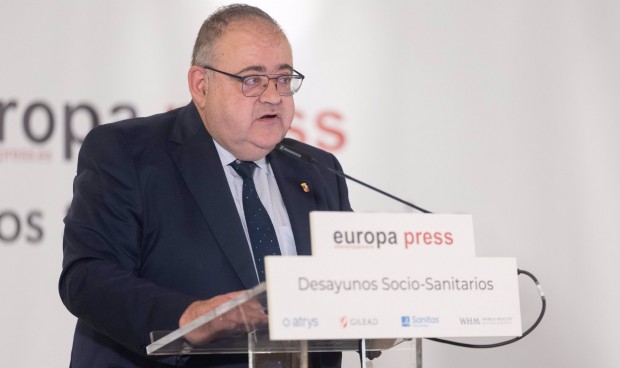 Alejandro Vázquez, Minister of Health of Castilla y León.
The average structural delay for a surgical intervention in Sacyl hospitals was reduced in the last quarter of 2022 to 123 days, compared to 144 in the same period of 2021 (a 14.6 percent less) or the 152 of two years ago (-19.0 percent), according to the balance of waiting lists of the Regional Health Management as of December 31, 2022 published this Friday on the Health Portal.
From the Ministry of Health they have claimed that with these data the institutional objective is met set for this year by the president of the Junta de Castilla y León, Alfonso Fernandez Manueco, which was precisely 123 days of average structural delay. Specifically, and as reported by the Ministry of Health through a press release collected by Europa Press, ten of the fourteen Sacyl hospitals have delays under 100 days (five even below 80) and "only four" register figures higher than the regional average, "data that reveals the effort made by public health professionals in Castilla y León to achieve the expected objective of surgical activity".
The number of patients on structural waiting has been at the end of 2022 in 33,967 (42,221 on the total list, which includes those who have rejected an alternative center or who are not eligible for clinical reasons). In 2021 there were 42,107 (48,680 in total), which represents a decrease of more than 8,000 patients, that is, 19.33 percent less.

Longer and shorter delays by specialties
By specialties, those with the lowest average structural delay are Heart surgery (103 patients and 49 days), Dermatology (186 patients and 35 days) and Gynecology (966 and 51 days), while those with the longest waits are Plastic surgery (1,341 patients waiting and 145 days), Neurosurgery (796 cases and 157 days of average delay), Traumatology (10,716 patients and 171 days) and Ophthalmology (5,809 patients and 64 days).
By diagnoses, the four processes with the largest number of patients awaiting intervention as of December 31, 2022 have been the following: waterfalls (4,706 patients), inguinal hernia (1,941), knee osteoarthritis (1,597) and acquired deformities of the fingers (1,235 patients).
As for the priority criteria to be operated on, one of the most important parameters when analyzing waiting lists, one hundred percent of the 797 patients registered at level 1, "that is, with an indication to be operated within 30 days given their pathology , was within the range at the end of last year and with an average delay of 11 days".
And in priority 2 (ideal maximum of 90 days to go through the operating room) there were a total of 6,118 patients on the date analyzed, with a average delay of 119 days. In priority 3 (term up to 180 days), 27,052 patients have been registered on the waiting list, with an average delay of 128 days.

external consultations
Regarding the data referring to delays for a hospital outpatient consultation in Sacyl centers, the annual balance of 2022 indicates that the structural average wait stood at 95 days (77 a year earlier), with eight hospitals below that figure.
The overall number of patients pending allocation for a first outpatient consultation amounts to 284,972 in the period considered (231,038 just one year ago). Health has specified that this figure includes both patients with assigned appointment (272,813) like those pending appointment (12.159).
The same sources have explained that the Regional Health Management is carrying out a "detailed analysis" of the current situation of consultations in all hospitals in the Community to obtain the optimization of them "and later, if the conditions are met, implement other measures such as extraordinary activity".
Regarding the average structural delay of the diagnostic tests that are analyzed each quarter, the data as of December 31, 2022 are 62 days for a CT (versus 67 a year earlier), 84 days for a magnetic resonance (102 in 2021), 87 days for a sonography (75) and 62 days for a mammography (54 at the end of 2021).
And with regard to the number of patients on global waiting, for a TAC there were 6,926 in the period considered (3,669 of them on structural waiting); 5,714 for an MRI (2,169 structural); 23,161 for an ultrasound (11,315 structural), and 1,330 pending a mammogram (833 structural).
The information published in Redacción Médica contains affirmations, data and statements from official institutions and health professionals. However, if you have any questions related to your health, consult your corresponding health specialist.