Technology
How to easily print from an iPhone or iPad in 2023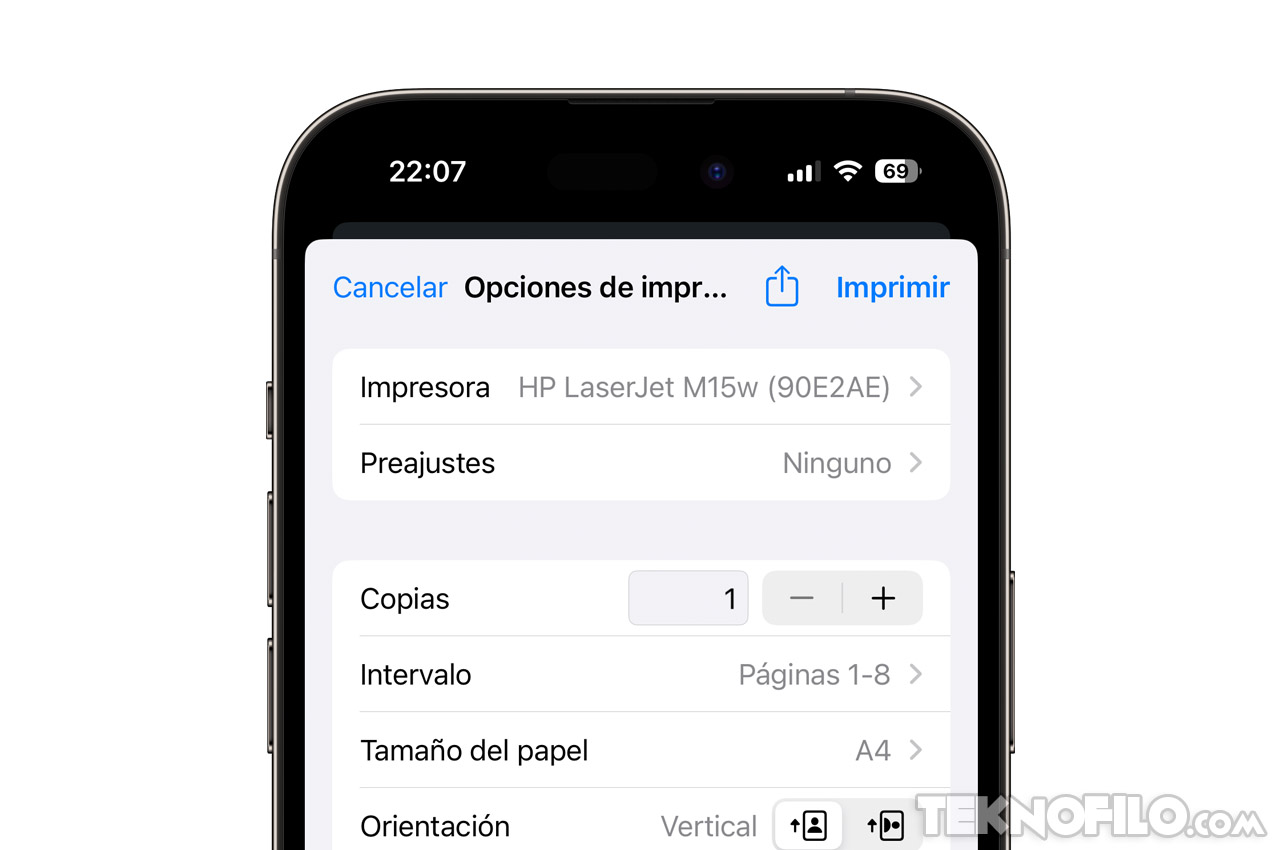 Printing from your iPhone or iPad is not complicated, as long as you have the right printer for it.
AirPrint is Apple's easy-to-use wireless printing protocol. It requires little to no setup, as long as the printer is turned on and connected to the same wireless network as the iPhone or iPad you're trying to print from.
How to print to a printer with AirPrint?
Many printers come with AirPrint as standard, like my HP LaserJet Pro M15w, as we use our mobile devices more and more for all kinds of tasks. If you're not sure if your printer has AirPrint, you can try printing and see what happens. The printer should appear on the screen.
To print from your iPhone or iPad using AirPrint, select "Print" in the application you are using. It is usually hidden under the Share menu.
From here, tap on "Printer" to display a list of nearby printers that you can use. If your printer supports AirPrint and has been set up correctly, it should appear in this menu. Tap a printer to select it.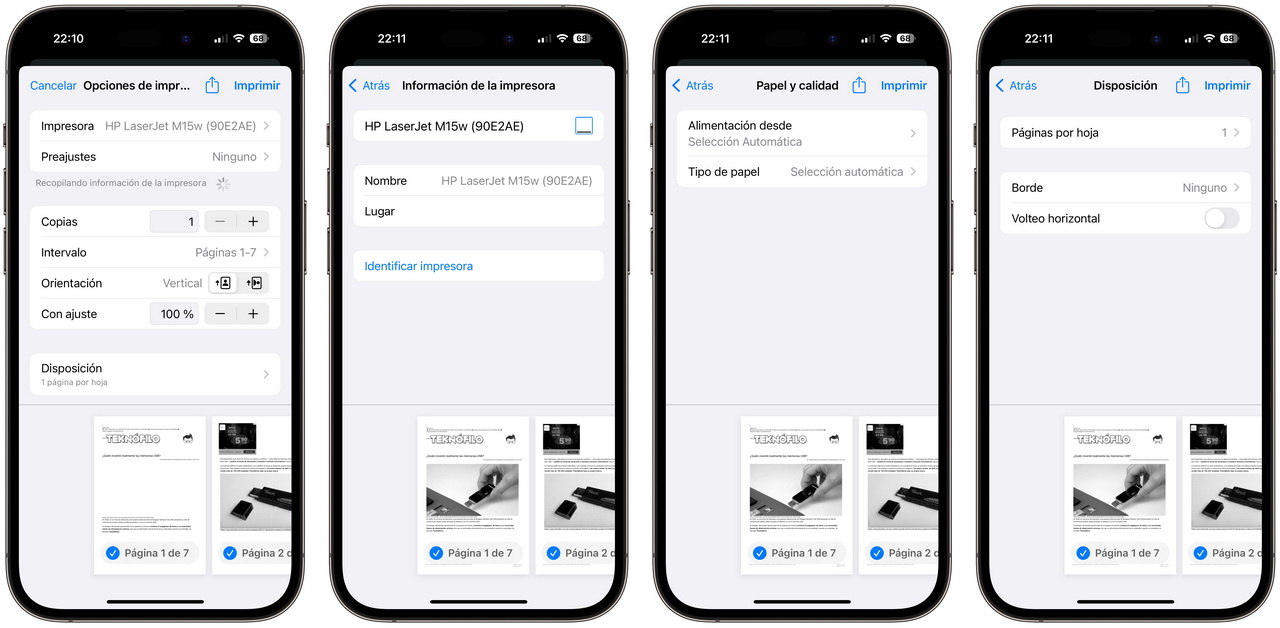 You may see a notice that the app you're using wants permission to search for devices on your local network. Allow it when asked.
With your printer selected, you can change your printing preferences by choosing how many copies you want, whether to print in black and white or in color, whether to use two-sided printing (if available), as well as specifying the currently loaded paper size on the printer. You may also get additional settings for "Paper & Quality" and "Layout", depending on your model.
Lastly, press "Print" in the upper right corner of the screen to send your work to the printer.
What can I do if my printer does not support AirPrint?
Just because your printer doesn't have AirPrint doesn't mean you can't print wirelessly. Many printers include wireless capabilities but are not compatible with Apple's AirPrint protocol.
If you have a printer with Wi-Fi but no AirPrint, wireless printing will most likely be supported if you install an app. You can usually search the internet for your printer model to see if there is an app like HP Smart, Canon PRINT, Epson iPrint or Brother iPrint&Scan.
What if my printer doesn't have WiFi?
If you have a printer that doesn't support AirPrint or Wi-Fi, all is not lost.. You can use your Mac or Windows PC as an "AirPrint Bridge" to pass print jobs directly to your (wired) printer. You don't need any additional app on your iPhone or iPad, the printer will appear and work like any AirPrint printer.
To do this, you will need to activate the functionality with a third-party application on your Mac or PC. One tool for this job is printopia, a $20 Mac app that turns your standard printer into an AirPrint-enabled machine. Windows users can use Presto either O'Print, both with free trial versions.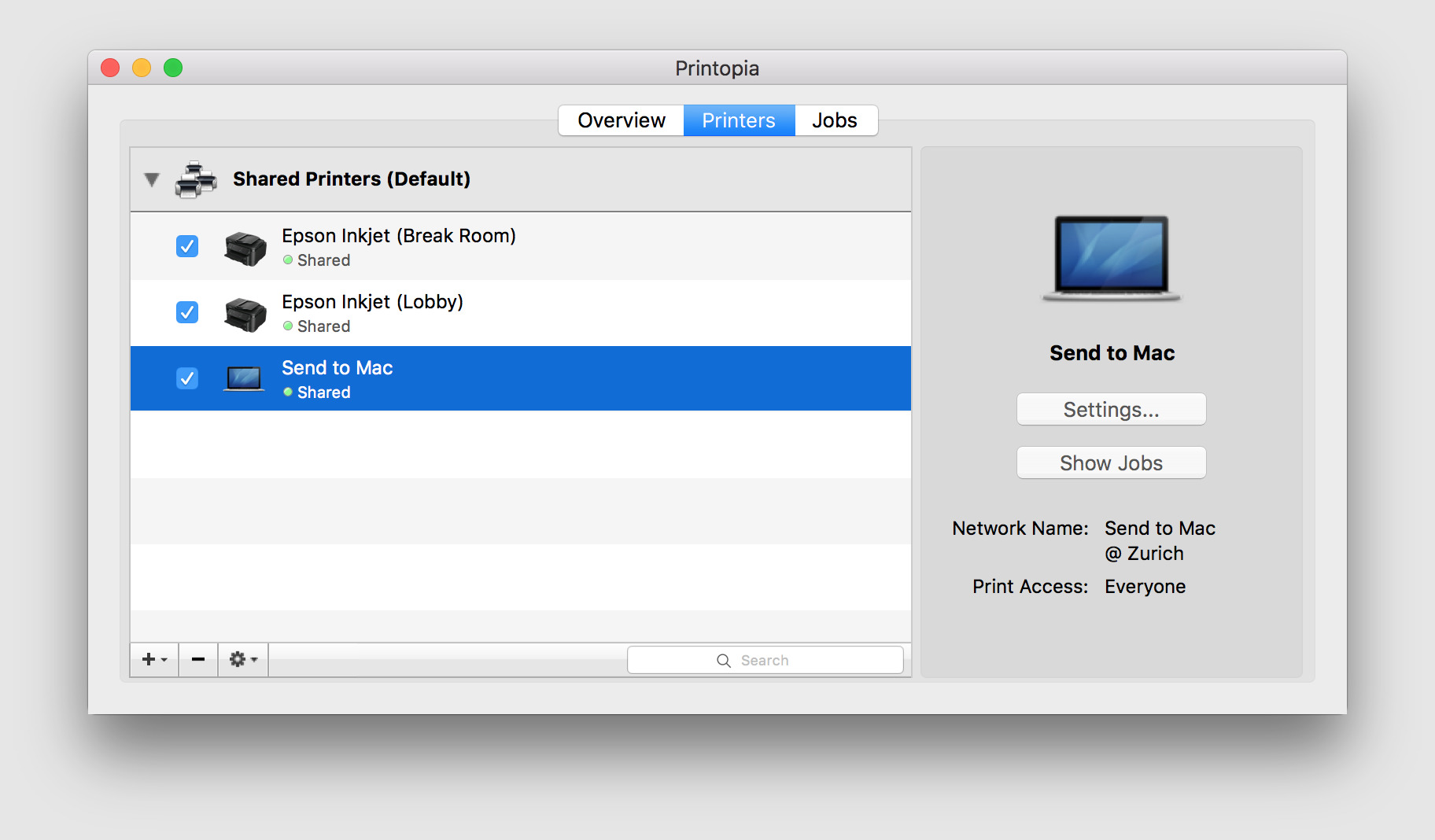 Once you've set up the application of your choice, your computer should act as an AirPrint gateway giving other devices on the network access to wireless printing. This is ideal if you have a Mac mini, iMac, or Windows always-on desktop that can act as a print server for your iPhone and iPad.