Health
Interview with Moreno-Torres, best young internist in Spain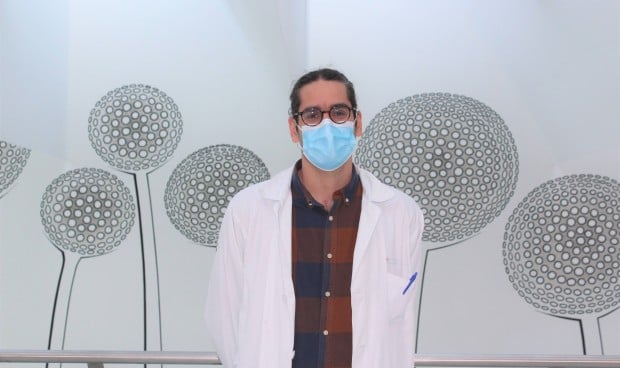 Víctor Moreno-Torres, assistant in the Systemic Autoimmune Diseases Unit of the Internal Medicine Service of the Puerta de Hierro Hospital.
Víctor Moreno-Torres has spent almost his entire professional career linked to the Puerta de Hierro Hospital in Madrid. He's assistant in the Systemic Autoimmune Diseases Unit of the Internal Medicine Service. But his work has not focused solely on providing care at the center, but also has a career in the research and academic world, with more than 30 scientific articles published, being the main author in more than half of them. This has helped him to be chosen by the Spanish Foundation of Internal Medicine (FEMI) as the best young internist in Spain with the Doctor Javier Merino Young Professor Internist Award.
collate Both tasks recognize that they require an extra effort that is not always rewarded as it should. Nevertheless, brings substantial benefits to quality as a professional. On the one hand, Moreno-Torres explains that the fact of raising questions and hypotheses during consultations allows him to ask questions that can later be reflected in studies and will result in a probable improvement in patient care. This attention also benefits from research: "The fact of advancing and studying when writing articles and projects allows you to improve attention, which is our function, without a doubt", she specifies.

The present and future of Internal Medicine
"The current situation of Internal Medicine is one of change, it is the ideal one for it to be consolidate as the leading specialty in clinical medicine", Explain. This is because, as he develops, during the pandemic he became a leader in covid care and research. "Furthermore, in recent years we have seen that care should be leading in hospitalized and outpatient patients, that is, the complexity of chronically ill patients today and the complexity of Medicine makes the internist, due to his training and holistic nature, integrator, is capable of addressing the patient's multiple pathologies".
Regarding the future, Moreno-Torres believes that the specialty must grow, both in the hospital setting and in the extra-hospital setting. This involves interconsultation and shared assistance consultation. "Internal Medicine can be a very powerful tool to establish a link between Primary Care and hospitalization," she details.
On the other hand, this entails the internal hospitalization ward and that the internists are also on the wards for surgical patients, accompanying other clinical and surgical specialists in the management of the admitted patient. "It has already been seen that the presence of an internist together with other units, departments or sections greatly improves the assistance, management and stay of hospitalized patients", he adds.

Career and current projects of the award-winning
The doctor studied at the Autonomous University of Madrid and then did his residency in Internal Medicine at the Puerta de Hierro Hospital. In addition, he obtained a Río-Hortega research contract and He completed the master's degree from the Spanish Group of Systemic Autoimmune Diseases (GEAS).
Moreno-Torres has made two stays in the Systemic Autoimmune Diseases Unit of the Hospital de Cruces, Barakaldo, both as a resident and as a member. These months at the Basque center have given him "a lot" on an academic, professional and personal level. According to him, these stays allow establishing communication, work group, ideas, inspiration and motivation when it comes to research and development. So much so that he recommends it for doctors of any specialty: "Getting out and moving contributes a lot. It allows you to understand how things work in other centers, refresh yourself and learn, "he sums up.
The benefit is reflected in the fact that one of the seven current projects in which it is working is with this hospital in the Basque Country. This investigation focuses on morbidities in patients with autoimmune diseases. "There are three factors that have an impact on morbidity: income, loss of quality of life and mortality. We are working on issues of cardiovascular mortality, it seems that these patients have cardiovascular events before their turn, infections and finally, it seems that these patients may have a higher rate of neoplasia ", he details.

Young Internist Professor Doctor Javier Merino Award
The Young Internist Professor Doctor Javier Merino award recognizes internists every year who have a clinical profile and/or researcher, under 35 years of age, involved in the Spanish Society of Internal Medicine (SEMI) and with a track record in all areas of excellence.
For Moreno-Torres this represents a recognition of hard work in recent years for reconcile care work with research and academic; In addition, he considers it an encouragement to continue on the path. The achievements, he says, are possible thanks to the team that makes up his Section and his Service, whose work he describes as "exceptional." "Although this award has been given to me, in my own Service I see every day that there are internists who far surpass me. My colleagues show me that they have a very high level ", she specifies.
The information published in Redacción Médica contains affirmations, data and statements from official institutions and health professionals. However, if you have any questions related to your health, consult your corresponding health specialist.