"Like all Israelis, the horrific October 7 massacre has impacted us all emotionally and it has been very difficult to hear the stories and watch the videos that have emerged since then," says Tomer Federman, co-founder and CEO of Firmbase. "While everyone felt the effects of the war, it has been heartening to see the solidarity among our team members, with people stepping up to support each other, both professionally and emotionally."
HR in war
explores how businesses in Israel are adapting to unusual times. CTech believes the world should know about the atrocities committed on July 10 while highlighting the continued determination and resilience of the Israeli tech ecosystem.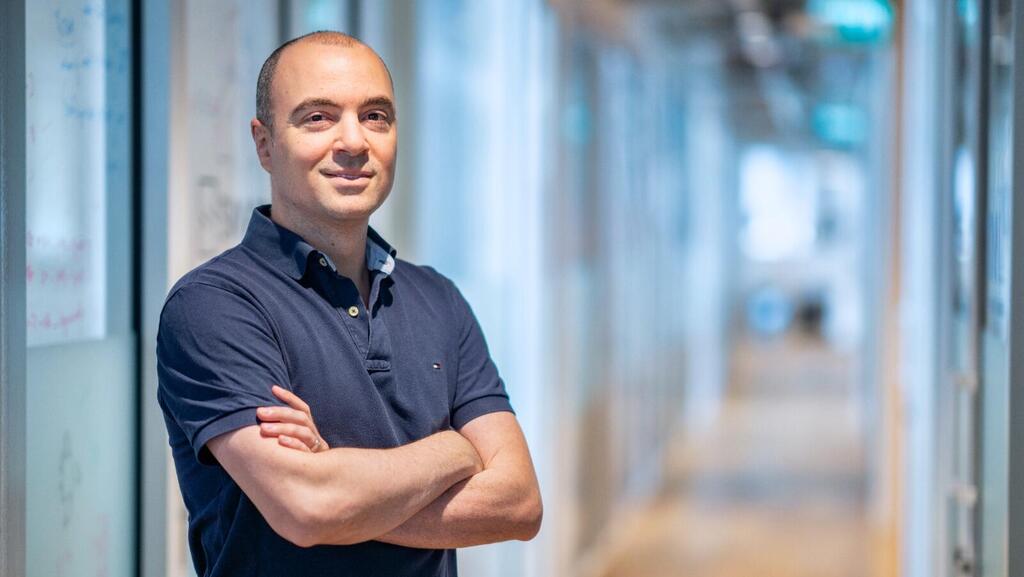 "We have an exceptional team and their agility and dedication played a crucial role in maintaining our momentum in these difficult times," he added.
Company Name: Firm base
Your name and position: Tomer Federman, co-founder and CEO
Names of the founders and senior management: Tomer Federman (CEO) and Vlad Shumlin (CTO)
Field of activity: financial technology
Number of employees: 18
Office location: Tel Aviv
On a scale of 1 to 10, to what extent did the war disrupt the company's operations?
Three. Like all Israelis, the horrific massacre of October 7 has impacted us all emotionally and it has been very difficult to hear the stories and watch the videos that have emerged since then.
While everyone felt the effects of the war, it has been heartening to see solidarity among our team members, with people stepping up to support each other, both professionally and emotionally. We have an exceptional team and their agility and dedication played a crucial role in maintaining our momentum in these difficult times.
Overall, the current situation has had minimal impact on the company's operations, given our hybrid work model and the team's rapid adaptation to changing circumstances. We remain steadfast in our dedication to our customers and are committed to maintaining our high standards of service and rapid pace of development.
What consequences have you experienced from these interruptions?
Israel is a small country and almost everyone knows people who have been affected by atrocities committed by terrorists. We are doing everything we can to be there for our employees during these difficult times as we continue to move full speed ahead to better serve our customers.
What are the two main challenges you are facing these days?
A major challenge we currently face is related to staff shortages resulting from reserve duties. Following the outbreak of war, several members of the team were called up for reserve duty and this required quick adjustments to avoid any slowdown.
Company-wide coordination has become a higher priority, ensuring the team remains close and collaborative. We have taken active steps to close gaps and reallocate resources to continue moving forward quickly.
We are also addressing the challenge of supporting the wellbeing and mental health of our team during times of war. The sound of sirens, reduced school hours, and non-stop news feeds serve as a constant reminder of the unusual situation we all find ourselves in. As detailed below, we have introduced new measures to address these challenges and support our employees.
What support do you provide to employees?
We have implemented several initiatives to support our team members, each designed to improve their wellbeing and work experience during this difficult period.
We ensure that managers conduct frequent one-on-one check-ins with team members. These check-ins go beyond discussing work-related issues; They also focus on the mental health of our employees and their families.
We also recognize the importance of flexible working arrangements and have enhanced our hybrid working model. Our approach aims to adapt to employees' comfort and personal circumstances, ensuring they can work in the environment that best suits their needs.
To reflect the company's support and appreciation, we have sent valuable gifts to our employees. It's our way of showing that we are not just a team, but a group that cares for each other.
These measures reflect our commitment to fostering a nurturing and adaptable work culture, where every individual feels valued and empowered.
Do you have employees with foreign citizenship who requested to work from another country? If so, has the move been requested/approved?
How do you communicate the situation to clients? Do you see hostility or support?
In communication with our clients, the approach has been one of transparency and tranquility. We have maintained close channels of communication to convey that, despite the challenges posed by war, our commitment to customer success remains strong.
Customer response has been heartwarming and overwhelmingly positive; They have shown great understanding and support, recognizing the shared challenges facing Israel and standing in solidarity with us.
If employees feel they are met with hostility, how do you guide them to respond to the situation?
Since we are based in Tel Aviv, we have not experienced any incidents of hostility. As a company, our position is clear: we support the people and State of Israel and unequivocally condemn any act of terrorism, hatred or anti-Semitism.
Startups only: How is the situation communicated to investors and how are they reacting?
In conversations with our investors, the strategy has been to maintain clarity and focus. We keep our investors well informed to ensure we are all aligned on the challenges presented by the current situation and the proactive steps we are taking to overcome them.
The support and advice of our investors helps us stay the course to fulfill our mission: to make financial planning and analysis attainable, collaborative and data-driven, so that companies can create better financial forecasts and make decisions Fast with confidence.