Entertainment
Iván de Pineda paraded for Versace and caused a furor on social networks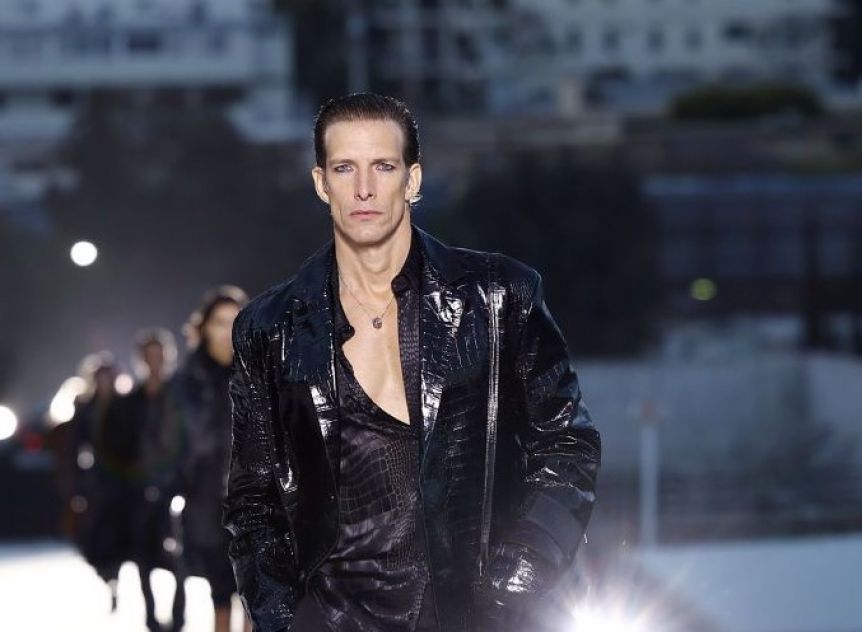 After almost 30 years, Ivan de Pineda returned to work with the prestigious clothing brand Versace. Weeks ago, the Argentine model starred with his Dutch colleague Mark Vanderloo, the spring-summer 2023 men's collection and surprised everyone.
Now, the driver participated in a special fall-winter 2023 fashion show organized by the Italian firm, where he wore the new clothes. The event took place at the Pacific Design Center in West Hollywood, in Los Angeles, and was attended by numerous international stars, such as Dua Lipa, Natalie Portman, Ariana Grande, Nicole Richie, Demi Moore, Miley Cyrus, paris hilton and Anne Hathawayamong other.
Through social networks, users shared videos of the moment in which Iván makes his way through the extensive catwalk with a total black outfit, accompanied by a bag of the same color.
ivan de pineda thanks for coming back to versace pic.twitter.com/QbFg79swfv

— cata (@catanevado) March 10, 2023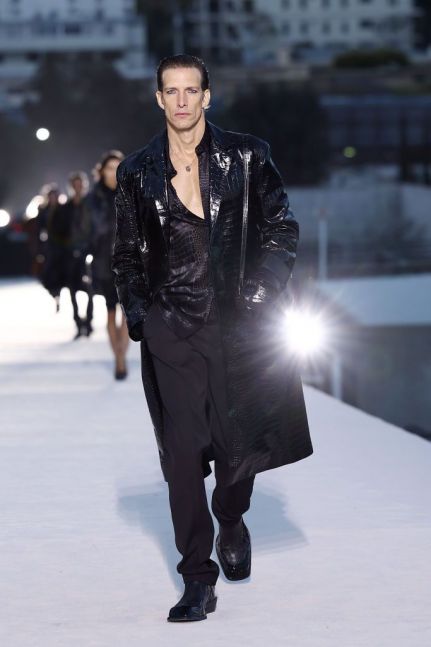 User reactions on Twitter:
IVAN DE PINEDA IN VERSACE pic.twitter.com/khRpEr7gpi

— 𝒂𝒈𝒖𝒔𝒕𝒊𝒏𝒂 (@mariabridgerton) March 10, 2023
ivan de pineda himself paraded for versace pic.twitter.com/8bpcntCPdK

— sol🇦🇷 saw harry -13 (@DRESSTYLES91) March 10, 2023
ivan de pineda https://t.co/UMYBCjgrwM pic.twitter.com/cji7nxVJfA

— lara (taylor's version) (@larawcerri) March 10, 2023
WHY CAN'T I BE YOUR WIFE IVAN DE PINEDA? WHY? https://t.co/ohjeUz1Auq pic.twitter.com/KVSC0oVgrO

—Gigi★★★ (@Zingara____) March 10, 2023
Miley Cyrus was at the Versace parade and therefore saw Iván de Pineda parade pic.twitter.com/rGvIrwWmiX

— aru ᵏᵗʰ¹ ♡ PJM1 (@woovmiin) March 10, 2023
Dua Lipa saw Iván de Pineda parade for Versace

—sof 🇦🇷 (@chillxwalls) March 10, 2023
🗣️ LONG LIVE THE HOMELAND 🇦🇷 pic.twitter.com/gzoNjLPGYo

— Narcisso Amador (@NarcissoAmador) March 10, 2023
I woke up and the first thing I see are the videos of gigi hadid and IVAN DE PINEDA modeling for Versace, I love it

—lua (@dcluanaa) March 10, 2023
Ivan de pineda returned to the catwalks, revived the world, revived life, revived me, REVIVED FASHIONAAAAAA

— Catica (@tiawea33) March 10, 2023
ivan de pineda parading for versace as a legend >>> the rest of the world

— deadly nightshade (@venusenafrodita) March 10, 2023
Nonononoo what Iván de Pineda was at the VERSACE show what a piece of man.

— aaalan (@AlanrLr) March 10, 2023
Ivan de pineda being at the same event as Miley, Dua and Anne pic.twitter.com/VV5R0ISVIJ

– Matias (@matiasleon01) March 10, 2023
Argentine model Ivan de pineda ambassador of versace 2023 🔥🇦🇷 https://t.co/CRVYLQssD0

— . (@biankaja) March 10, 2023