Sports
Jeimer Candelario and Urrutia key in the Estrellas victory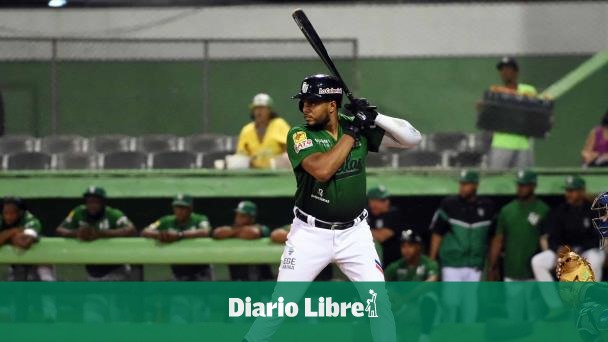 Jeimer Candelario hit a two-run home run and Henry Urrutia connected double pusher of another, and the Eastern Stars they won the first game of the final series of the winter ball Dominican to the Tigers of the Liceywith a score of 5-2.
The victory corresponded to Chester Pimentel in relief work, in the work of an entry in which he did not allow liberties, the rescue corresponded to Ronel Blanco (1) with work of an entry in which he did not allow liberties.
The only runs at Licey were produced by Colombian Jorge Alfaro who hit a two-run homer in the first inning to tie the game at two runs per side.
the openers
The starter for the Tigers, César Valdez (0-1,9.00), took the loss by working four innings in which he allowed seven hits and four earned runs, walked one and struck out two opponents, for the Cuban left-handed Stars , Andy Otero (0-0, 4.15), went without a decision after working 4.1 innings in which he allowed two hits and two runs, granted one base and struck out six opponents.
how they scored
1st entry. Henry Urrutia hit to right field with two outs and Jeimer Candelario homered to right field.
Emilio Bonifacio reached on a walk, Jorge Alfaro homered to left field with one out.
(Stars 2, Licey 2)
3rd entry. Gustavo Núñez singled to second base with one out, Henry Urrutia doubled to center field pushing Núñez and Robinson Cano connected Urrutia RBI hit with two outs.
(Stars 4, Licey 2)
7th inning. Junior Lake tripled to lead off the inning and scored on a passed ball by catcher Jesús Sucre.
(Stars 5, Lycey 2)
The most outstanding
by the stars, Jeimer Candelario 4-1 (H4) 1CA 2CE, Henry Urrutia 4-3 2CA 1CE, Robinson Cano 4-3 1CE and Gustavo Núñez 4-2 1CA.
For the Tigers, Jorge Alfaro 4-1 (H4) 1CA 2CE and Dairon Blanco 3-2.
Next match
The Tigers visit the Stars for the second game of the series, starting at 7:30 pm, in a game that will face Raúl Valdés (TL) and Carlos Hernández (EO).