Health
Juan Pablo, victim of leukemia and ISSSTE – El Financiero
"Talking with my husband shortly before he passed away, we agreed that I would not remain silent, that I would raise my voice so that the same thing does not happen to any of our colleagues; It will be difficult, but at least we are trying", words of Lourdes, a nurse and now the widow of Juan Pablo, also a nurse at the Children's Hospital in Ciudad Juárez.
Although Lourdes lost her husband to leukemia, the truth is that it was ISSSTE who left them to their fate, without an oncologist, treatment and medicines, despite the fact that in this disease, timely detection and treatment are essential for the patient survival.
Despite both being workers in the health sector in Ciudad Juárez and, therefore, being beneficiaries of ISSSTE, they suffered what is happening today in our country in the health sector, which is far from being that of Denmark or what the Constitution mandates. , which is that all Mexicans must have access to a decent health service, with medicines, treatments and specialists.
So, as beneficiaries of ISSSTE, they obviously looked first at his clinic for Juan Pablo to start treatment for leukemia, but the response they received is not what one expects, and even less after learning that he has cancer:
"We have bad news, we don't have the treatment here, there isn't. What we can offer you is that you go to Monterrey. There is none here, if you stay here it is delaying your treatment ", Lourdes remembered the words that were said to her husband.
So strong and so harsh reality for Juan Pablo and Lourdes.
"We are nurses, they discount us every fortnight and when we need the service, they deny us care. ISSSTE tells us 'there is nothing, look for him elsewhere'".
Juan Pablo was diagnosed with leukemia in August of last year, after he began to feel bad and had to go to the private sector for tests, since the ISSSTE did not give him an appointment.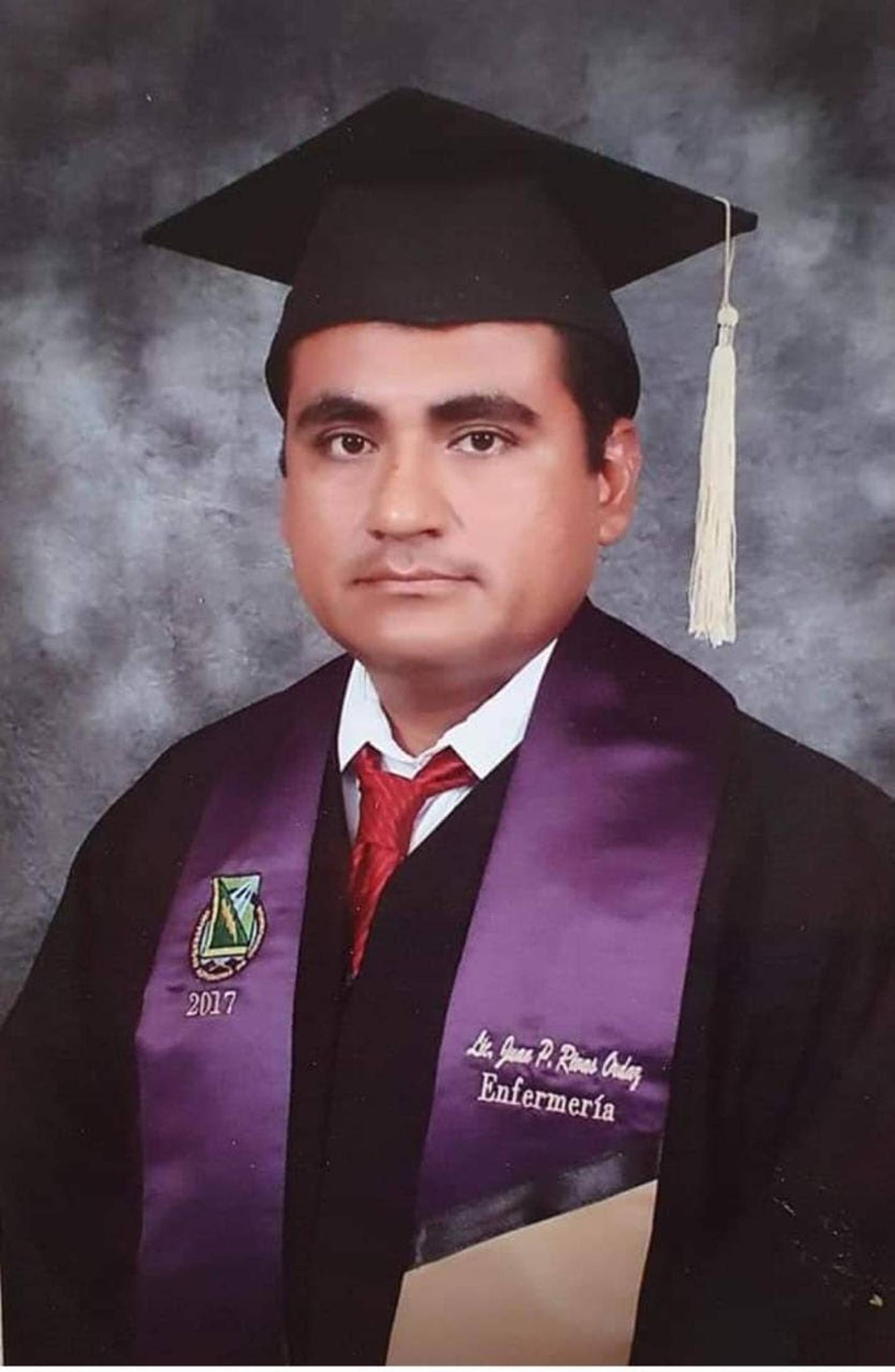 "It is a disease that requires very expensive medicines, we went to the ISSSTE, we followed the protocol, we made the appointment and they gave it to him in two months, but when they gave him the appointment to go to the specialist, an oncologist, they told us that the ISSSTE does not have, that there was not, that they had been without the specialist for many months ".
In the absence of an oncologist in Ciudad Juárez, they were sent to a hematologistwho, in addition to confirming the diagnosis, explained to them one of the many realities of the health system: "There are no treatments, President Andrés Manuel López Obrador himself knows it and even so nothing has changed with his administration."
Despite the fact that cancer is the third cause of death in Mexico, it is cancer patients (adults and children) who have been most forgotten by the public health sector. "Is it too much to ask for a decent medical service and medicines?" Lourdes asks herself a thousand times.
No, it is fair, Lourdes and Juan Pablo only sought what, as workers, corresponded to them, they never asked for more.
"The medicine for leukemia is very expensive and apart from everything that it entails: medicines, platelets, everything is very difficult and we cannot count on insurance," he lamented.
When Lourdes and Juan Pablo found out that they could not count on ISSSTE, they looked for another way to start chemotherapy. However, Juan Pablo died on December 19, leaving his son and Lourdes alone.
"All my colleagues, everyone who works with us at the children's hospital supported us, not only with love, attention and calls, but even with money. To all of them, thank you very much", Lourdes told me between sobs.
His case, like that of many other Mexicans who have lost the battle against cancer, should be a precedent that things are not going well, that health in Mexico should be a right and they have turned it into a privilege.
"I know that maybe things will not change, but if we remain silent, we will continue the same, nothing will happen. The authorities must have major expense insurance, that is why they do not really understand what we as workers have to go through".
Each year, approximately 148,000 new cases of cancer are detected in Mexico and, according to Juntos contra el Cáncer, 60% of these deaths are due to late diagnoses, segmentation of the health system and, of course, few state-of-the-art drugs that are available.
It is not out of place to make it clear that Lourdes first looked for me on Instagram, after reading my posts about ISSSTE and the terrible management, to say the least, of Pedro Zenteno, and although I offered to support them immediately, I never heard from them again. them until he sadly lost his life due to lack of support as a beneficiary, and she did not want to remain silent, despite the fact that it was difficult for her to speak without breaking her voice.
Finally, Lourdes asked me to leave this message:
"This must change. We can't go on like this. There are no doctors, no medicines, no treatments, nothing. I'm not looking for remuneration, I'm just looking for none of my colleagues to go through this. We are, I am the voice of discontent".