Sports
León announces farewell to Luis Montes in match against Necaxa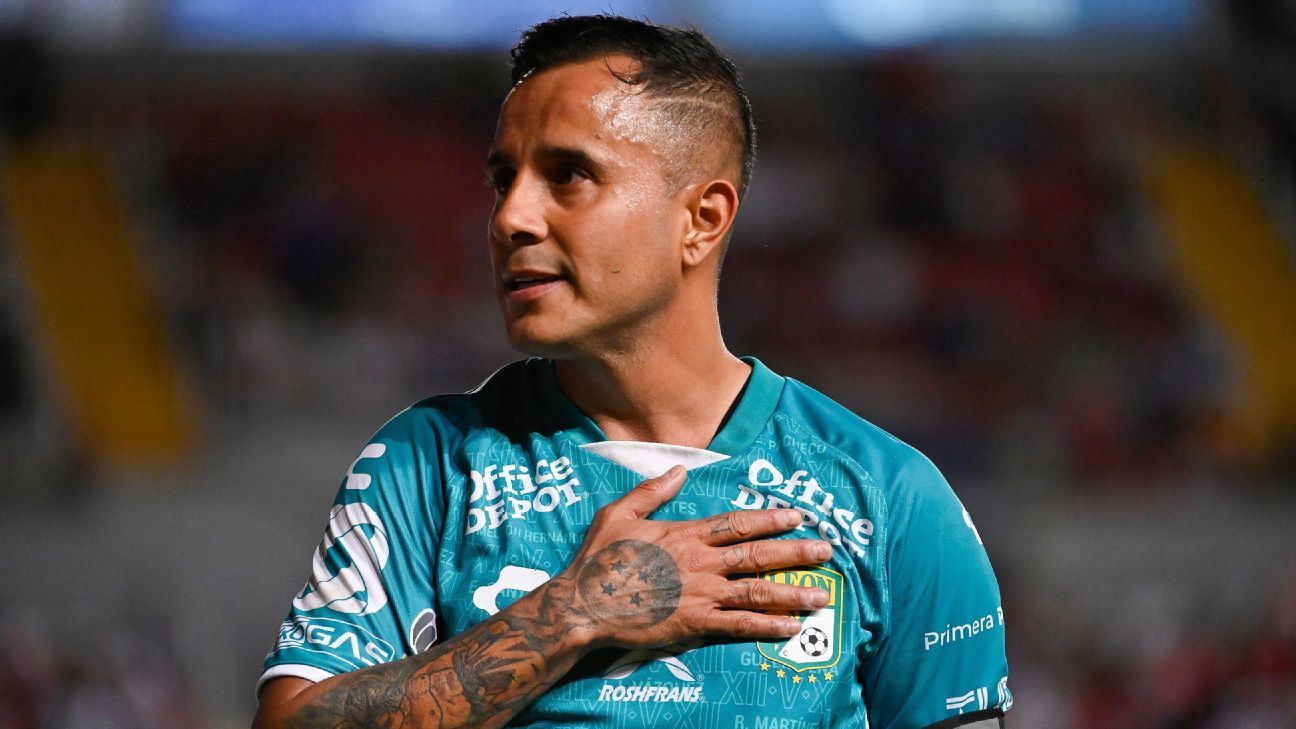 The 'Chapito' will say goodbye to the Fiera after six titles and more than 400 games.
Lion announced through social media that Luis Montes will say goodbye to the club this Monday during halftime of the match against Necaxa, corresponding to Matchday 2 of the Closing 2023.
"No one can miss this Monday to give a historic farewell to LUIS MONTES. Hero, legend, captain, idol. On Monday we will be together for your farewell, 'Chapo'", shared La Fiera.
The reaction of the people has been very grateful to a footballer who won three titles of MX League with the team (2013, 2014 and 2020) and he always gave everything on the field to defend his colors.
'Chapo' Montes is recognized by fans of Lion as one of those who have always provided themselves on the field since he joined the squad in 2011 when the green bellies competed in the Promotion League.
"This Monday is gone, this Monday we are going to say goodbye to a LEGEND. 6 Titles, +400 Matches".
36 years old, 'Chapo' Montes has been in 11 years Lion. On January 8, 2006, he made his debut in the Promotion League (formerly Primera A) as a player for Indios de Juárez in a match against Irapuato; He was in this category for only one year and was later hired by Pachuca, which was already in the MX League.
At the Opening 2007, mountains he played for Pachuca Juniors in the Second Division; he returned to the Tuzos in the following tournament and although he stayed for several years he did not consolidate, since he went back and forth to Pachuca Juniors.
In 2011 he no longer had a place with the Tuzos and was sent to Liona team with which he began to be successful and an important piece in the team's operation.
With Pachuca he was champion of the league, of the North American Super League and of the CONCACAF Champions League. He thrice crowned himself with Lion on the MX League, plus one occasion on the ascent; he also won a Leagues Cup. With the Mexican National Team he won a Concacacf Gold Cup in 2019 by beating the United States.
👋🏼 Let no one miss.
🗓️ Next Monday.
🏟️ Half time.
⭐️ Historic moment.
🔟 Goodbye captain.
💚 Thank you little boy. pic.twitter.com/QUXFUSYMbf

— Club León 🇲🇽 (@clubleonfc) January 14, 2023