Health
Loneliness, a public health problem that increases the risk of getting sick and dying | Health & Wellness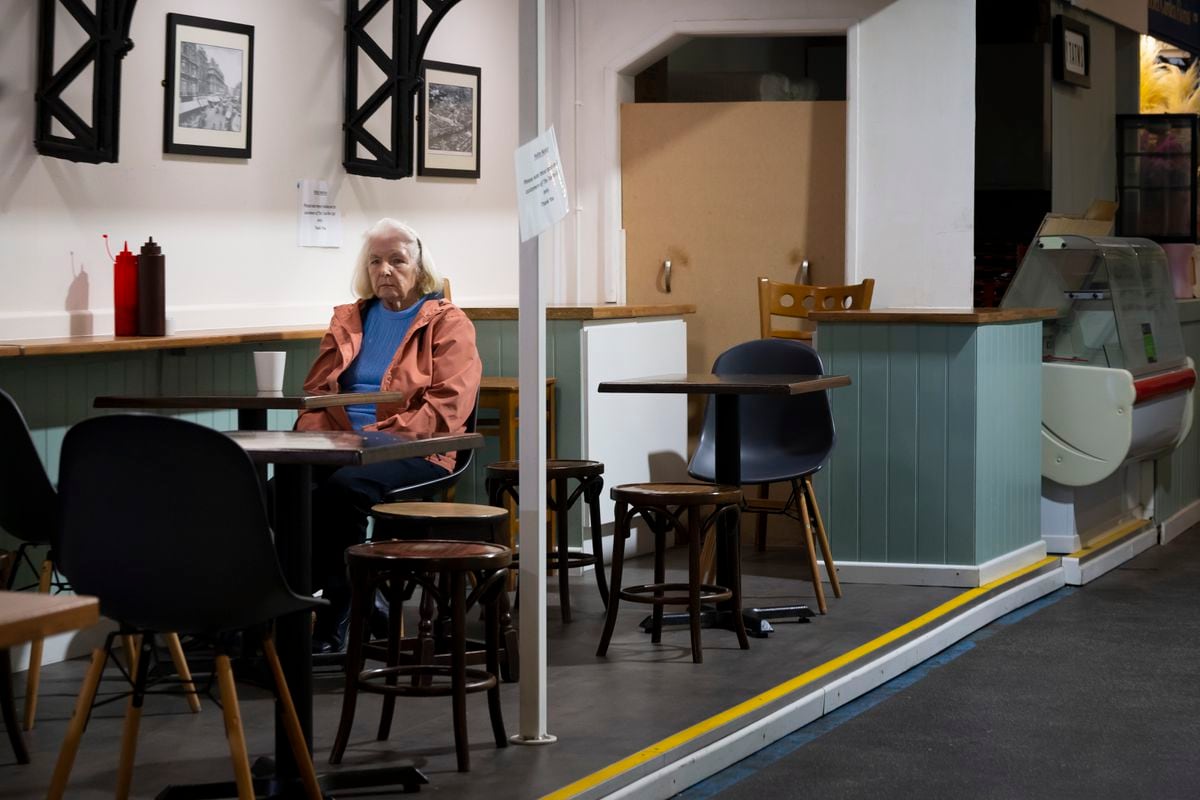 Lack of company harms health. Unwanted loneliness does not make noise or attract attention, but it is like smoking, obesity or environmental pollution: a risk factor for mortality. The Argentine neuroscientist Facundo Manes defines it as "a biological alarm that reminds us that we are social beings." And when that alert beacon is always on, disease lurks. The scientific community has verified that loneliness and social isolation increase the risk of mortality by around 30%. There is an increased risk of cardiovascular disease, stroke, dementia and mental health problems such as depression. A recent study published in the journal Jama Surgery He even warned that it had a negative influence on the postoperative evolution of the elderly.
Loneliness and social isolation are already considered global public health problems and, for many experts, also "an epidemic". Although it is difficult to measure its real dimension. A 2021 document from the World Health Organization (WHO) claimed that between 20% and 34% of older people in China, Europe, Latin America and the United States feel lonely. Other research published this year in the journal british medical journal found, despite a considerable lack of data, a variable prevalence by world region and age group: in adolescents, it danced from 9.2% in Southeast Asia to 14.4% in the eastern Mediterranean; In European adults, the lowest prevalence was in the North (from 3% in young adults to 5.2% in the oldest) and the highest in Eastern Europe (7.5% in the youngest and above). 21% in the elderly).
Figures aside, what the scientific community does agree on is that loneliness, which reflects a self-perceived feeling of dissatisfaction with the frequency of social contacts, and social isolation —the objective measure that quantifies actual social contacts— are harmful. In the words of the WHO: "They shorten the lives of older people and damage their physical and mental health and their quality of life."
A study published in November found, after studying more than 4,000 older adults, that among patients undergoing urgent surgeries, loneliness was associated with a higher probability of death within 30 days. "The results suggest that loneliness may be an important social determinant of postoperative outcomes, particularly for non-elective care," the researchers note.
The lack of company kills and makes sick. A 2015 scientific review calculated that loneliness, social isolation and living alone increased the risk of death by 26%, 29% and 30%, respectively. "Loneliness kills like diseases. And it produces more ailments, as if it were a waterfall. For me, it is a geriatric syndrome, like frailty: it has a high prevalence in the elderly and has an impact on health," says Esther Roquer, president of the Catalan Geriatrics Society of the Catalan Academy of Medical Sciences.
In older people, it begins with a fall, a retirement or being widowed, for example, and ends up locked up at home. "Fragility, dependency, losing the ability to leave your house or stop driving", exemplifies Roquer, mark the turning point towards unwanted loneliness. And like a whiting that bites its tail, this increase in social isolation leads, even more, to a decrease in the ability to carry out common activities.
Poor social relationships have also been associated with an increased risk of around 30% of suffering serious cardiovascular problems or stroke. A review of studies published in the journal public health He pointed out, for example, that adults with social isolation have two to three times the risk of dying after a myocardial infarction, while people with stronger social relationships have a 50% greater chance of survival.
María Rosa Fernández, president of the Association of Vascular Risk and Cardiorespiratory Rehabilitation of the Spanish Society of Cardiology, explains that they are so aware of the impact of loneliness on cardiovascular health that the first thing they ask a patient who has suffered a problem serious heart attack (a heart attack, for example) is for their psychosocial support. "It's fundamental. A patient who has already suffered an event of this type and lives alone is more likely to suffer problems of this type again. A person with a lack of family support is also more at risk of developing heart failure," she points out.
Regarding mental health, there is evidence that having large and diverse social networks and having quality affective ties protect against depression. Likewise, loneliness and low social participation was associated with a higher risk of dementia and even sleep problems. Loneliness is also linked to bad lifestyle habits, such as increased consumption of tobacco or excessive alcohol, and these harmful behaviors are exacerbated, in turn, if one is less exposed to healthy behaviors or health advice as a result of fewer social contacts.
a vicious circle
The explanation of how loneliness mediates the disease is still unclear, experts admit. But some specialists draw a kind of vicious circle that feeds itself. One of the hypotheses is that loneliness triggers a neuroendocrine response: "Those who feel lonely or are considered to be socially isolated may show elevated activation of the hypothalamic-pituitary-adrenal axis, an increased response to chronic stress, elevated blood pressure, and high levels of cortisol in the blood," says a British study published in the Journal of the Royal Society of Medicine. All these mechanisms that are activated are linked, precisely, with an increased risk of cardiovascular disease and death.
It makes sense, says Fernández: "The hypothalamic-pituitary-adrenal axis is that it starts up in situations of stress and loneliness causes what causes stress." The cardiologist, however, also emphasizes the influence of lifestyles: "All social and psychosocial factors have an impact on cardiovascular health. The exact cause is not known, but lifestyles are not the same. The person who lives with a partner or family has less cardiovascular risk. The human being is made to live in a group and accompanied".
From a psychological perspective, British researchers also stress that loneliness is associated with higher rates of depression and suicide, as well as interrelated behaviors and habits that lead to poorer cardiovascular health: "Harmful behaviors associated with higher mortality are more common in those who are alone or isolated. Both lonely and socially isolated people are more likely to smoke, drink alcohol, and make poor dietary choices. They are less likely to leave their homes regularly to exercise and have poor adherence to prescribed medication. Lack of companionship is also associated with cognitive decline and, back to that vicious circle, "reduced cognition can influence social and behavioral risk factors, for example, affecting medication adherence, physical activity, and ability to seek help.
It is not that loneliness generates dementia, explains Teresa Moreno, coordinator of the Neurogeriatrics Study Group of the Spanish Society of Neurology, but it does accelerate its symptoms. "There are things that make the symptoms more noticeable, and social isolation and depression increase the progression of dementia: the more you use your head, the less the symptoms are noticeable; Getting together with people, having a social life, decreases them and the more we can delay those symptoms, the better ". Neurodegenerative diseases worsen with loneliness, adds the neurologist.
To all these physiological and psychological variables, it is added that isolated people go less to emergency health services and ask for less help. "What we got to see is the tip of the iceberg. Many times, these people are so isolated that they do not reach us. You have to go looking for them ", admits Roquer.
also the young
And although loneliness and social isolation affect older people more, young people are not exempt from suffering the blows of this phenomenon. Several investigations have warned of an association between loneliness in this group and an increase in tobacco consumption: the most socially isolated adolescents were more likely to smoke, which is one of the habits that causes the most health problems.
Experts call for more attention to this phenomenon and therapeutic alternatives to tackle its impact on health. There is no pill or syrup to cure loneliness, but there are strategies to minimize its damage. Roquer defends the social prescription, which consists of prescribing activities within the community sphere. "It is a complex problem that requires good coordination between different disciplines. At the community level, volunteering and intergenerational strategies involving older people can be promoted. Policies against ageism and the digital divide must also be promoted ", he proposes.
You can follow THE COUNTRY Health and Well-being in Facebook, Twitter and instagram.