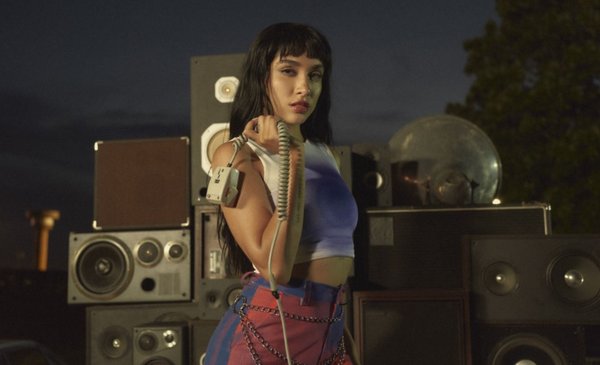 January 15, 2023 – 01:02
The bonus track of "La Nena de Argentina is already on all platforms. It is a ballad dedicated to her parents.
María Becerra presents "Desafiando el destino", the bonus track from her second album "La Nena de Argentina" and thus continues to add millions of views on music platforms.
"I wrote this ballad for my parents. It is a letter with which I intend to rebel against fate when it comes to the people I love: rebel against what is natural, the passing of life, the passing of the years," he says. singer. The theme, which had the production of Nico Cotton, is now available on all platforms and the video of her can be seen on YouTube: with images of her childhood and the recording of family moments, María pays tribute to the parents of her
In "La Nena de Argentina", Becerra addresses different musical genres that reflect her vocal and compositional versatility; there is bachata, cumbia, pop, reggaeton, trap, acoustic ballads and more. "In the songs my two facets are exposed: the wilder side, of sexual tension and seduction, and my sensitive, emotional and dramatic side", he explains. The album does not include featurings with other artists, only the participation in choirs of her sister Ailín in "Pídelo".
This release marks a milestone in history, for the first time, an Argentine artist releases the special edition on Spotify called "La Nena de Argentina – The Enhanced Album". This version includes extra content (the stories behind each song commented by the artist, videos and more) with which it seeks to improve the experience of fans around the world and deepen her connection with Becerra. Others who also did it were BTS, Daft Punk, Lady Gaga, Billie Eilish and Taylor Swift.