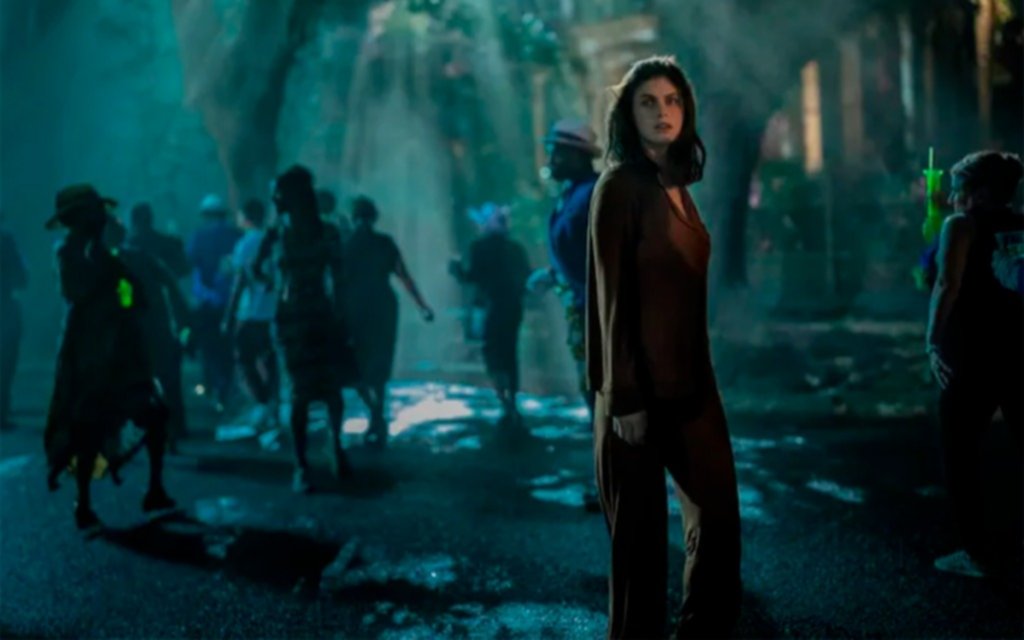 Anne Rice, author of "Interview with the Vampire," a bestseller of Gothic literature and one of the best literary adaptations, also wrote a successful trilogy about a family of witches: "The Mayfair Witches" is now a series, which premiered two weeks ago. Was released. Lionsgate+ platform and starring Alexandra Daddario.
Daddario, known for her roles on "Baywatch" and "True Detective," is executive produced by Asta Spalding ("Masters of Sex"), Michelle Ashford ("Masters of Sex") and Mark Johnson ("Breaking Bad"). Acts in the series. "Better Call Saul"), plays Rowan, a young intuitive neurosurgeon who discovers she is the unexpected heir to a family of witches, in the eight-episode series. As he confronts his new powers and discovers his family tree, he encounters a sinister presence that has haunted his family for generations.
A Gothic story that Rice herself wanted to combine with her vampire saga, something that the aforementioned Mark Johnson, who creates the Immortal universe, is taking care of: the "Interview with the Vampire" series highlighted the franchise that is now " Mayfair Witches". And there are several series in the pipeline. Spalding says Johnson approached Michelle Ashford about writing the series and that Ashford, a colleague of hers on "Masters of Sex", got her involved. "As a feminist it is quite difficult to avoid writing about all this. And Michelle and I were looking for a way to work together because we had such a great experience working together on 'Masters,'" says Spalding, who in addition to being a producer is also a screenwriter and producer.
Ashford did not want to be showrunner, so she gave the role to Spalding, who confessed that she "hadn't read the Mayfair Witches books. I knew the 'Vampires' books, but I didn't know the witches books, and I immediately Got engrossed in it. Not only was I completely absorbed by the main character, Rowan, and especially her journey through that first book, but I was also so charmed by the fact that Anne Rice turned her witch into a doctor. Had changed.
"I thought it was incredibly innovative and an interesting choice. I researched the history of witches and specifically the massacre of female physicians and midwives by the Church in Europe in the Middle Ages. These women were accused of witchcraft and murdered en masse. Drowned, hanged, burned and all sorts of things. As I read more about that story, it seemed like it was a brilliant choice on Anne Rice's part to do because it took Rowan out of that legacy of midwives and physicians. I like that option! I loved that story! And it felt really important to include that in the first season of the show," says Spalding.
– When we meet Rowan in Episode 1, she's an incredibly successful neurosurgeon, but some things about her lead us to believe that she's not as focused and organized in her life as she makes out. Can you talk about how Rowan finds her North Star this season and the journey she goes on?
-His success as a doctor is a big part of his character in the book. When Michelle and I wrote the pilot together, we really worked on that image of Rowan as an absolutely brilliant, accomplished surgeon who was, as my mom would say, very successful in his life and the hospital. I keep everything under control. But she hides a part of herself that is very wild. She has this boat that she lives on. He likes to be alone outside and in the open. She doesn't want to meet men who are like her, other doctors or intellectuals. She wants some unique nights out with people she meets at bars (mostly firefighters and police officers in the book). We weren't that specific, but she goes to a bar on the pier. He just seems like he has another, more turbulent side to him and he doesn't show it to most people in his life. In the book, you feel like she doesn't really know who she is or understand who she is and she always feels like she's hiding a part of herself. So she has tried to look like a good girl. She has successfully tried to look like a simple student and a good doctor. But in reality there is an unknown part of her which she is suppressing and hiding. Her journey in the first season is really about understanding who she is, not only who she is in the family she comes from, but also what her powers are. She has not been able to fully recognize or understand these powers. He has the power to heal, but also the power to cause great destructive damage, and somehow he enjoys that destructiveness. It's something she doesn't admit for a long time, but it's such a wild side of her that she's alone in the water in the first episode.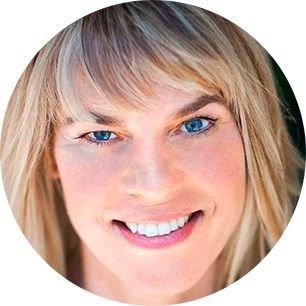 ,I was so mesmerized by the fact that Anne Rice turned her witch into the Doctor. "I thought it was incredibly innovative and an interesting choice."
This Spalding,
Showrunner of "Mayfair Witches"
-A major theme in the first season that really stood out to me is "trust," specifically, who should Rowan trust? As she gets to know her new family, which members of the Mayfair family can she really trust? Can she even trust herself or her new abilities? What can you talk about trust when it comes to Rowan and all these things that have been thrown at him?
– Oh, I think it's very clever! How can you trust yourself when you don't really know who you are, when you're wondering yourself? I mean, she kills someone in the first episode, so she never trusts herself or the power she thinks has taken over her. She first looks to Cyprian because he presents a version of someone she believes she can trust because he has information about her powers. But the entire season revolves around dilemmas like: should I trust Ciprian, should I trust Lasher? She is torn between these two versions of what her power might be. You can control it, or you can improve it and make full use of it. As Lesher says, "You are you and I'm part of you and you have to see this hidden part of you that you don't see," so there's a real trust issue at the center of that triangle.
What I loved about the book and I hope we see reflected in the show is that she's joining a huge, huge family full of very warm, loving, vivacious people, but everyone has a There is an agenda. I mean, as Lesher, there's power at play in the form of money and houses and inheritances and all that, so who can Rowan trust? As we were writing I liked to think about how each character believed they were the ones who could help them the most. Everyone really believed in their own ideas about how he should handle this situation, what he should do about who he is and where he came from. It involves some very, very bad characters doing nefarious things, but everyone believes in their position wholeheartedly. They really think that what they are offering is good and true.
– Episode 1 ends with Rowan deeply saddened by the loss of his mother and seeing Lasher for real for the first time. Seeing some of Deidre's background in this episode, we already know that Lasher's ability to seduce and manipulate is unmatched. What can you tease about Lasher and how Rowan will handle that relationship as the season progresses?
– I guess I'll just say that the whole time I think we wanted to believe that Lasher was both an angel and a demon. And Lasher says that in the pilot. He says, "I am a saint and I am a demon." It provides both. He's giving Rowan a chance to be fully in her power, but she also has her own reasons for wanting to step into that power. That there is an evil out there, but he is actually giving her the opportunity to not shy away from her power, not try to hide it or wear gloves like Sip. I hope the audience is wondering, "Is he going to control her or is she going to control him and dominate him the same way she would dominate her powers?" What will it become?" I want the audience to be excited by that question and excited to see where it goes.
(tagstotranslate)show