Entertainment
Miley Cyrus celebrates dancing her victory with 'Flowers': "I love that she is connecting in a positive way" | Music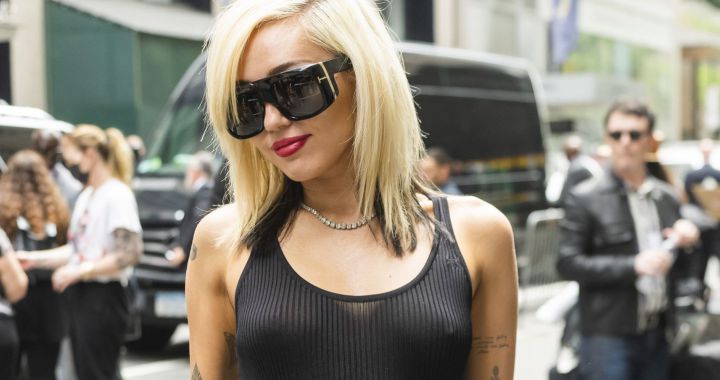 Dancing. And happy. The two best ways to celebrate a success in style like the one you have achieved Miley Cyrus with Flowers. The American soloist has shown her funniest face in her latest posts on her Instagram in which she celebrates the huge victory of her latest song worldwide.
An international success that has risen to the top of the sales charts in more than a dozen countries around the world. Nothing simple for a premiere at the beginning of the year that has made clear the objective of the interpreter for this 2023.
"Celebrating Flowers being #1 around the world again this week! I love that this record connects in such a positive way and it's my pleasure to continue creating music for you. These milestones are only possible because of the listeners and my amazing fans. Infinitely grateful #1 Australia #1 Belgium #1 Canada #1 Denmark #1 Finland #1 France #1 Germany #1 Ireland #1 Netherlands #1 New Zealand #1 Norway #1 Sweden #1 United Kingdom #1 Billboard Hot 100 from USA" posted Miley Cyrus in the latest Instagram photo of her.
An image in which we see her posing spectacular in a short black dress with an open neckline down to the navel and black stockings. Her hair pulled back from her but with some loose strands give Miley an extra sexiness and that feeling of going wild dancing with Flowers.
Just a few days ago, she had already given us a preview of what was going to happen in many corners of the planet with a video taken from her clip in which we see her get out of the pool and practice her hard exercise routine in a bikini.
"Grateful that Flowers is number 1 around the world. This song is dedicated to my fans and the strong self-love I wish for each of you. Always grateful, Miley," he wrote then on his official Instagram profile.
Thanks to Flowers Miley Cyrus has managed to be number 1 on the Billboard list in her debut week. A circumstance that she had not achieved for ten years, when in 2013 she reigned the US chart with Wrecking Ball. And there is still a long way to go because on March 10, the vocalist will put her new musical project on sale under the title Endless summer vacation. You win to enjoy it!