Technology
Musk on Twitter address: "His interests are not aligned with shareholders" | Companies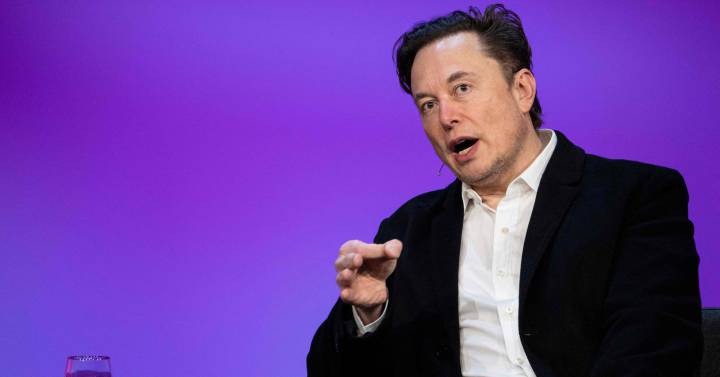 The swords are high on Twitter between its executive and its recent main shareholder, the billionaire president of tesla, Elon Musk, who last Thursday announced a purchase offer for the entire company for more than 43,000 million dollars. Through the social network, Musk has accused the Twitter board of not responding to the interests of the shareholders, to whom he has offered a 38% premium compared to the price of April 1, the day before it was known that had acquired 9.2% of the capital.
Musk's criticism stems from a tweet about the number of shares held by members of the social network's board of directors since its founder, Jack Dorsey, left the company at the end of November last year. According to Musk, "Twitter's board of directors collectively owns almost no shares", which is why it is not possible that their interests are the same as those of the social network.
Musk's comment is one of his reactions to the refusal shown by the company's management towards his offer, which he has declared as hostile from the outset. In addition, the Twitter address decided this Friday to activate what is known as the "poison pill", a measure that seeks to delay or prevent the purchase of the company by Elon Musk. Such a formula aims to complicate the purchase of more than 15% of Twitter shares by the president of Tesla, who already owns 9% of them. For his part, Musk warned in the announcement of his offer on Twitter that the price of $54.2 per share was his only and final offer and suggested that if it was rejected, he would sell his stake.
In parallel, Musk continues to deal in court with the consequences of the controversial announcement he made in 2018, when he assured that he was going to buy all Tesla shares to take it off the stock market and that he had financing for it, a statement that did not materialize. A federal judge has just agreed with a group of shareholders affected by those statements and has concluded that those 2018 tweets were "false" and that Musk made them knowing that the information was false.
Plaintiffs' attorneys are now calling for a temporary restraining order to be issued against Musk, barring him from commenting publicly on aspects of the case. Those tweets have already caused him a serious confrontation with the SEC, the US market regulator, before which Musk is supposed to account for his comments about Tesla on the social network.