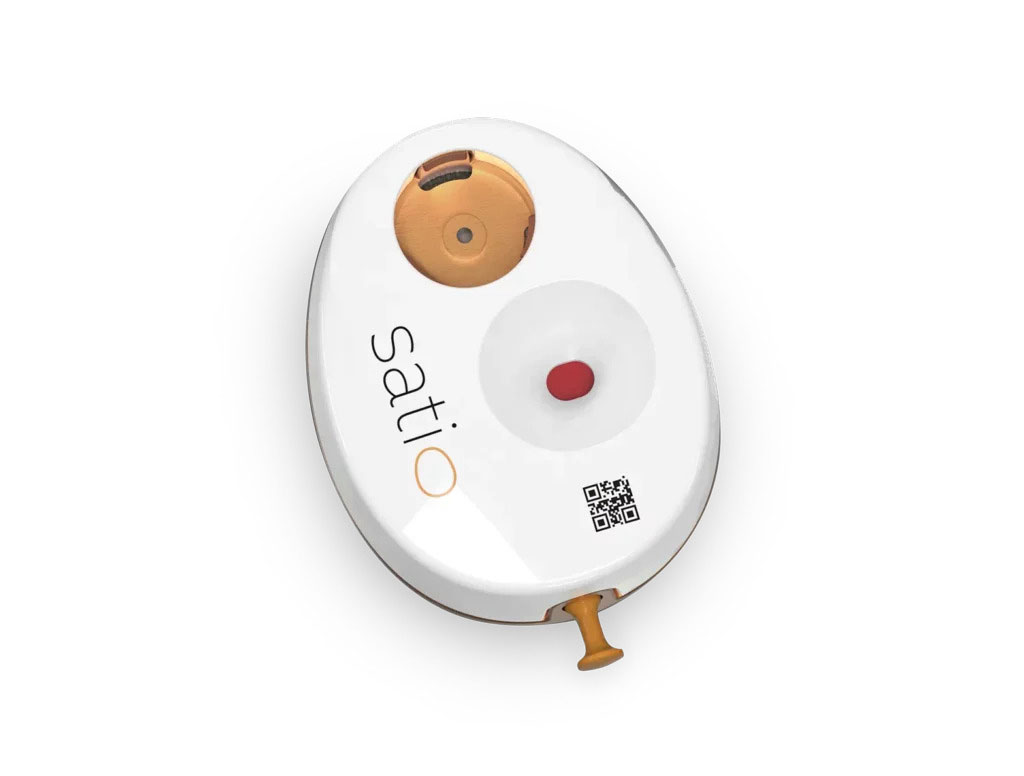 Image: SatioDOT Dry Bloodstain Collection Patch (Photo Courtesy of Satio)
An innovative diagnostic that combines a patch-based blood collection device with a rapid and sensitive Ebola virus immunoassay in a single device will enable community health workers to quickly identify and treat infected people in remote settings.
New single-use rapid diagnostic device for Ebola virus, Satio, Inc. (Boston, MA, USA) with an Ebolavirus immunoassay from the Institut Pasteur de Dakar (Dakar, Senegal). Satio is working on a suite of patch-based platforms, including the SatioDot optimized for dried blood spots and the SatioDra designed for comprehensive whole blood collection, that can support a wide range of laboratory tests. These platforms use a lancet to collect blood from the upper arm and inject it into the patch. Satio is now accelerating the development of an integrated blood collection and diagnostics platform with the potential to expand its capabilities to identify other important blood-borne pathogens such as HIV and syphilis.
Satio's innovative design, covered by patent protection, gives patients access to simple and cost-effective blood collection options. These solutions make it easy to draw blood, mix reagents, and identify a variety of pathogens, all accomplished using a single patch attached to the arm. Remarkably, Satio's patch technology also has the potential for painless delivery of drugs and vaccines. As a result, this innovation promises to reduce or eliminate the need for needles and intervention by medical professionals. By eliminating traditional fingerstick blood sampling and the associated external handling of blood samples, Satio's pioneering innovation reduces the risk of bloodborne pathogens. At the same time, it provides an exceptional and cost-effective diagnostic tool for easy deployment to the point of need, thereby improving patient outcomes and restricting the spread of Ebola virus.
Related Links:
Satio, Inc.
Dakar Pasteur Institute
(tagstranslate) Clinical lab news of the day