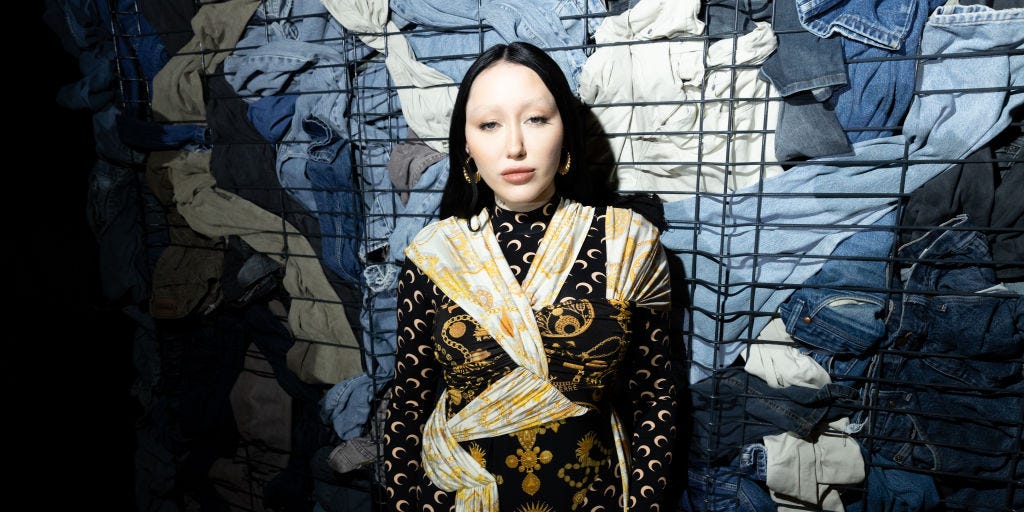 ---
while we all sing Flowersthe huge success with which Miley Cyrus has shelved her relationship with Liam Hemsworth, her little sister attends some of the haute couture week shows in Paris. Noah Cyrus has grown up in the shadow of his sister's worldwide triumphbut, although in a more discreet way, she has also been able to carve out a career in the world of acting and music.
Noah is eight years younger than Miley and her image at public events until a year ago had been characterized by naturalness. With looks typical of any young woman her age and long, wavy jet black hair, Noah built an image that had little to do with the extravagance often shown by her older sister. But about a year ago he decided to turn all this around radically and began a transformation that has been culminated these days in the French capital.
The artist has appeared in the front row of Miss Sohee with a much more radical and daring image. On her face, her bleached eyebrows are especially striking, a trend started by Kendall Jenner last year at the MET gala and after which many other celebrities, even Kim Kardashian herself. This almost absence of eyebrows takes on more prominence due to the contrast with her dark hair. The artist has dispensed with her natural wave and now she sports extra straight hair, which falls in a calculated way on both sides of her face.
In addition, comparing with previous images, it can be seen that her lips have increased significantly in volume, so he could have undergone some hyaluronic acid infiltration treatment. However, this could also be an effect achieved with makeup, since you can see how she has highlighted her mouth with the technique of overlip. And it is that the way of putting on makeup is also another point that has led to its radical transformation. Noah has gone from opting for a beauty look where the products went unnoticed to opting for makeup with great coverage and a powdery effect, where the contrast between different shades is reminiscent of the 2000s.