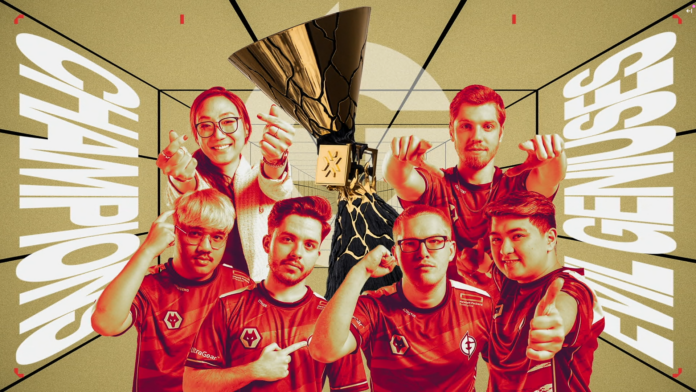 In Los Angeles the Evil Geniuses conquer the world title of Valorant Champions 2023.
At the Valorant Champions 2023 global tournament, the competition peaked on August 26 in Los Angeles, when Evil Geniuses stood out above all others after beating Paper Rex 3-1 in a thrilling Grand Final. This victory gave Evil Geniuses the title of world champion, demonstrating the dominant force of the North American team in Riot Games shooter competitions.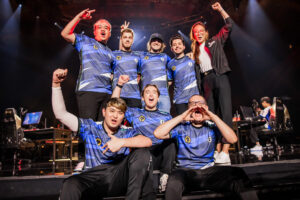 After three weeks of intense clashes with surprising results, the Valorant Champions 2023 tournament has come to an end. Held at the Kia Arena in Los Angeles, the competition tested the skills and determination of sixteen teams from around the world, bringing exciting matches to more than two million viewers. And the final was no different.
Maps and results
Both teams have shown that they have what it takes to reach the top. But while Paper Rex, who represents the Pacific region, had an advantage on paper thanks to their earlier victory against their opponents, the North American Evil Geniuses were undaunted and won Split, Bind, and Lotus, turning the odds in their favor. .
The first two maps of the final series were a succession of intense moments, with EG winning the first map 13-10, followed by Paper Rex's response winning the second 13-11. This draw made the final a best-of-three match, paving the way for EG's dominating performance at Bind, where they finished 13-5. The final match was played on Lotus, a map where EG cemented their dominance by going 13-10, sealing their victory and making them Valorant 2023 World Champions.
The revenge that wrote history
Both had shown their extraordinary stamina and determination to rise to the top of the competition: both finished first in their group, both remained undefeated until they met directly in the Playoffs. But if the first clash was in favor of Paper Rex, the Evil Geniuses' revenge came only two days later, and during the Grand Final.
Evil Geniuses' victory represents an incredible triumph of skill, determination and strategy shared by all North American fans who, after supporting their team for three weeks, have seen their region lift the trophy. The team, initially underestimated by many, have proven to be an unstoppable force thanks in part to the work of coach Christine "potter" Chi, who with her victory in the 2023 Champions League became the first woman to lift a Valorant world trophy. with a mixed team.
With this victory, the Evil Geniuses left their mark on Valorant Esports history, not only for their skill, but also for the revenge story they wrote in front of the entire global competitive community.