Sports
One candidate to sign an extension, per team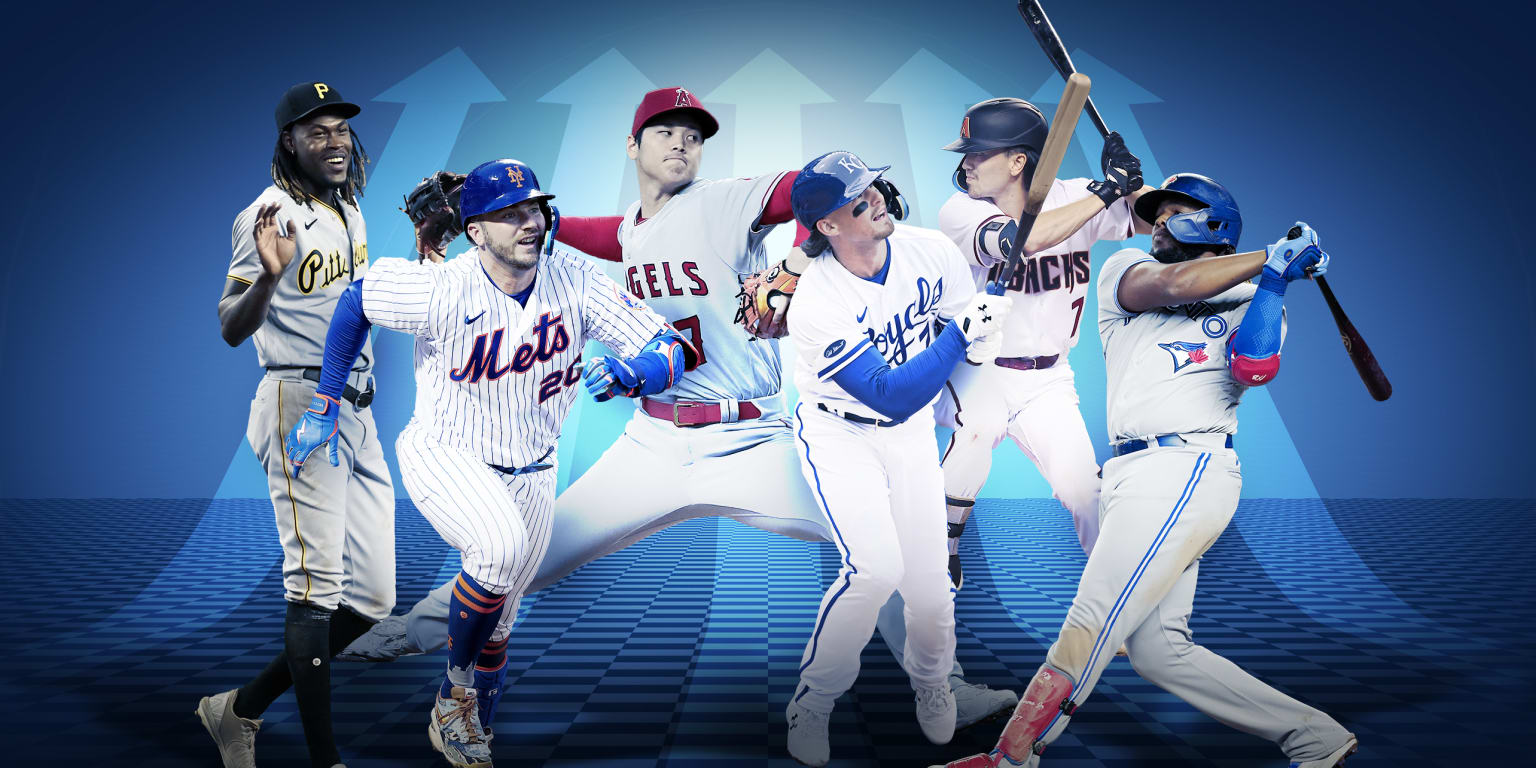 Congratulations to the Dominican Rafael Devers, who is reported has agreed to an 11-year, $331 million extension with the Red Sox. As much as we enjoy the trades and the free agent market, we must admit that we like good extensions because they keep players with the fans who love them, give the player security and certainty, and let the team know around whom they can build.
So today we take a look at one player from each team who is a candidate for a long-term extension. Some are almost realistic, some less so, but all of these players are at the point in their careers where their teams should make sure they stay where they are for a long time.
Next to each player appears in parentheses his last season before he became a free agent.
Blue Jays: Vladimir Guerrero Jr. (2025)
Vlad has said he's "open" to an extension before he becomes a free agent after three more seasons, but it's unlikely one is on the way. But it's nothing to worry about: Guerrero's future is the future of this franchise.
Orioles: Adley Rutschman (2028)
Yes, he just got here, but the Orioles already know how valuable their incredible receiver is to everything they want to accomplish. It's hard to imagine Baltimore without Rutschman in the future, so they would benefit from officially tying him up.
Rays: Tyler Glasnow (2024)
The Rays already extended Glasnow once, adding a year of contract control for $25 million. But maybe there's an opportunity here for a longer deal. Given that Glasnow only pitched in 2022 after recovering from Tommy John surgery, there are enough question marks here that there may be a way for the team and player to reduce their risk.
Red Sox: Alex Verdugo (2024)
Now that Devers is under long-term contract, who's next? How about Verdugo, the player they acquired in exchange for Mookie Betts, who is just 26 years old and still has room to improve?
Yankees: Harrison Bader (2023)
He grew up a Yankees fan in New York, plays amazing center field, is a postseason hero and the fans already love him. It gives the impression that it is a relationship that is just beginning.
Guardians: Shane Bieber (2024)
Too optimistic? Maybe. But Bieber has had enough injury problems in recent years that he might want to downplay his risk and lock up a few seasons before he's supposed to become a free agent. Maybe.
Royals: Bobby Witt Jr. (2027)
Kansas City is building its team around Witt Jr., who looks like the cornerstone of the franchise. The Royals don't always have access to that kind of talent, and when they've had it in the past, they've lost it. Let's hope the same thing doesn't happen with Witt.
Tigers: Riley Greene (2028)
It's arguable that now is a good time for the Tigers to try to deal with Spencer Torkelson after the rocky rookie season he just had. But Greene is a safer bet at this point, if there's anything safe with this franchise right now.
Twins: Luis Arráez (2025)
There were rumors that the Twins would try to trade Arráez this winter, but when you lose a bat like Carlos Correa's, it's a good idea to retain a hitting champion.
White Sox: Tim Anderson (2024)
The Palelegs have several options here — Dylan Cease would be a great piece on Chicago's South for the next decade — but they'd have no options if they lose Anderson. The 29-year-old infielder has a $14 million club option for 2024 that should certainly be exercised, but the White Sox will need to think further ahead.
Angels: Shohei Ohtani (2023)
Sounds simple: "Extend Ohtani now, can you?"
Astros: Kyle Tucker (2025)
The rest of baseball still underestimates Tucker, but the Astros don't. They probably won't let him go anywhere.
Athletics: Shea Langeliers (2028)
There aren't many options here, but Langeliers (acquired in the Matt Olson trade) debuted last year and looked good.
Sailors: Teoscar Hernandez (2023)
Since the Dominican is in Seattle, and seems to be a perfect piece for the offense, it's probably worth it for him to stay for a while. It's not like the Mariners are thinking only of 2023.
Rangers: Josh Jung (2028)
The Rangers have been giving a lot of contracts to free agents. But maybe it's time to take care of the talent from home.
NATIONAL LEAGUE
Eastern Division
Braves: Max Fried (2024)
He's the only one without getting an extension yet, right?
Marlins: Jazz Chisholm Jr. (2026)
If the Marlins want to build something long-term, extending Chisholm would be a great start.
Mets: Pete Alonso (2024)
He's the youngest in the lineup, but will they want to extend him now or wait for a bigger name in free agency?
Nationals: Keibert Ruiz (2027)
It seems like the Nationals are a year or two away from starting to think about contract extensions, but the Venezuelan offers a premium bat in a premium position.
Phillies: Rhys Hoskins (2023)
He was the centerpiece for Philly when the club was in its bad times. Could they really just let him go like that?
Brewers: Corbin Burnes (2024)
Following the Josh Hader trade, the Brewers should possibly be a little more careful when it comes to letting go of a pitcher who is part of the team's core.
Cardinals: Jordan Montgomery (2023)
The left-hander was brilliant when he came to the team at the trade deadline and the Cards don't have many pitchers locked up after next season.
Puppies: Ian Happ (2023)
It's been so long since the Cubs won the World Series that Happ, who debuted the following year, has only one season left before entering free agency.
Pirates: Oneil Cruz (2028)
The Dominican's talent has no limits, but can he find consistency? Maybe it's worth the Pirates betting on it.
Reds: Jonathan India (2026)
Even after a difficult year, the fans love him. For a franchise with some credibility issue, it wouldn't do much harm if they can keep India for the long haul.
D-backs: Corbin Carroll (2028)
Carroll looks like a player who could be the last to wear the number 7 in that franchise.
Dodgers: Julio Cesar Urías (2023)
He is barely 26 years old and is entering the last year of his contract. Will the Mexican be a guy who plays with the Dodgers for 20 years? If the team wants it that way, Urías will not be an economic option.
Giants: Logan Webb (2025)
It's hard to find another candidate for a contract extension with the Giants; something that speaks of the state of their farms. But Webb has rocked with a 2.96 ERA.
Parents: Manny Machado (2023)
He has a contract until 2028, but could get out of the pact after this season. Will the Padres be able to keep their MVP?
Rockies: C.J. Cron (2023)
Cron has been a perfect player for the Rockies. It seems that both parties want to continue together.