Health
Other effect of semaglutide beyond glucose control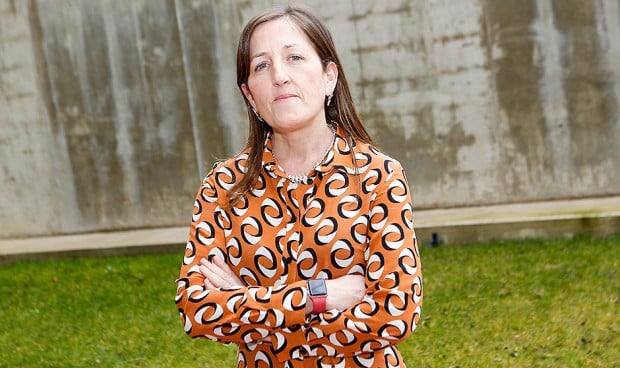 Juana Carretero Gómez, president of the SEMI.
In Spain, 13.8 percent of those over the age of 18 have type 2 diabetes, that is, more than 5 million people suffer from this disease. In addition, it is estimated that around 25,000 people die from diabetes in the country. One of the medications used to treat these patients is semaglutide, similar to glucacon. Now, an investigation by the Diabetes, Obesity and Nutrition working group of the Spanish Society of Internal Medicine (SEMI), in which its president, Juana Carretero Gómez, participates, has found another beneficial effect of this medicine. In this case, in patients with fatty liver of metabolic origin.
Semaglutide has come to the fore in recent months due to some people's use of the drug to lose weight, an effect that has been observed in obese type 2 diabetic patients using semaglutide as part of their treatment. In fact, the acquisition of the drug by people who do not suffer from this disease to lose weight has led to a lack of supplies throughout the world, Spain included.
The SEMI group disclosed its results in the publication 'Revista Clínica Española'. The aim of this study was "to assess the effect of subcutaneous semaglutide on the biomarkers of metabolic liver disease (MAFLD), namely, hepatic steatosis index (HSI) and fibrosis index-4 (FIB-4), at 24 weeks in outpatients cared for in Internal Medicine Departments," the researchers indicate.
The results show that subcutaneous semaglutide "had a beneficial effect on hepatic steatosis that went beyond glucose control", indicates the research. "Its effects were mainly related to weight loss, decreased biomarkers, and improved insulin sensitivity," the authors explain in the study. "For many patients, early detection is essential to improve MAFLD outcomes and may allow selecting the most effective therapeutic options," they add.

Method and results
The investigation used patients from an "in-use, multicenter, prospective, pre-post, and uncontrolled cohort registry that enrolls single and consecutive patients with type 2 diabetes treated with subcutaneous semaglutide." For his part, steatosis and fibrosis were determined by HSI (36 steatosis) and FIB-4 (2.67 fibrosis), respectively.
Total, the sample includes 213 patients. Of these, 46.9 percent were women and the median age was around 64 years (19 percent). On the other hand, the mean body mass index and basal weight were 36.1kg/m2 (8.4%) and 98kg (26.9%), respectively. "99.9 percent of patients had HSI values ​​indicative of steatosis, with a mean HSI of 47.9 (8.2). In addition, 10.8 percent had fibrosis (FIB-4 > 2.67 ) and 42.72 percent presented values ​​in intermediate ranges (FIB-4 1.3–2.67)", indicates the investigation.
After 24 weeks, there had been a "significant reduction" of the HSI and the FIB-4 and was related, mainly, "with decreases in body weight, triglyceride levels, insulin resistance (estimated by the triglyceride-glucose ratio) and liver enzymes," says this study.
In short, in addition to helping type 2 diabetic patients to control their disease, semaglutide also seems to be beneficial for patients with fatty liver of metabolic origin.
Although it may contain statements, data or notes from health institutions or professionals, the information contained in Redacción Médica is edited and prepared by journalists. We recommend to the reader that any health-related questions be consulted with a health professional.