Health
Pets have an impact on mental health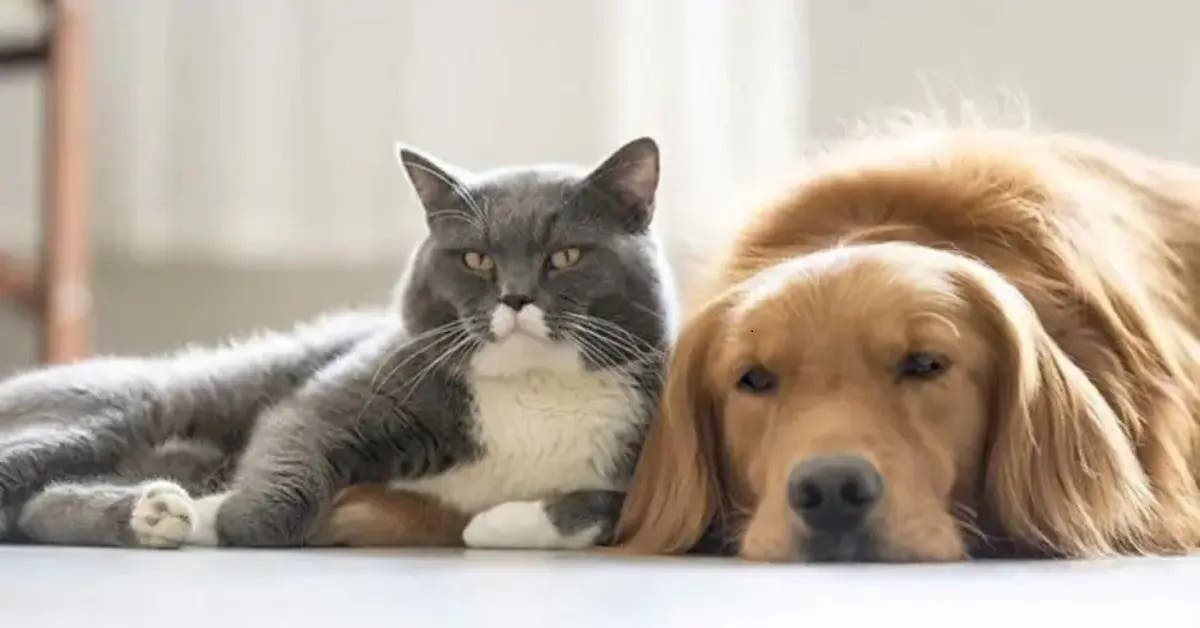 Neyssa Calvo
neyssacalvo.asesora@larepublica.net | Friday January 06, 2023 09:15 am
The company of a pet has the power to reduce loneliness, increase positive feelings, mood and a sense of responsibility for a better quality of life.
Read more: Guardians of Dogs develops a device to prevent pets from dying on flights
Regardless of whether they are cats or dogs, animals have become a member of families and allies when it comes to helping their owners combat depression, said Pedro Villalobos, a veterinarian.
Having a pet allows children and adults to keep their minds occupied because they have to worry about having food, hydration and care.
In the case of children, the benefits of having an animal at home are very important, because it will influence emotional, cognitive, affective and social development, said Manuel Guzmán, a psychologist.
And if you wonder what type of breed is the ideal to have at home? There are several on the list that compete for first place because they are sociable and affectionate: the Labrador, the golden retriever, the collie, the German shepherd and the Chihuahuas, said veterinarian Villalobos.
Read more: Acoteama: pets are therapy assistants
Labradors, for example, are also used as therapy dogs, and the German Shepherd is considered bright and intelligent, as they are able to listen to their owner and are ready to learn, Villalobos added.
setTimeout(function() {
var element = document.createElement("script"); element.src = "https://news.google.com/js/app.js?id=dca74f0d54bc5cd9f899"; document.querySelector("head").appendChild(element);
}, 1000);
setTimeout(function() {
var $navbarBurgers = Array.prototype.slice.call(document.querySelectorAll('.navbar-burger'), 0); // Check if there are any navbar burgers if ($navbarBurgers.length > 0) { // Add a click event on each of them $navbarBurgers.forEach(function ($el) { $el.addEventListener('click', function () { // Get the target from the "data-target" attribute var target = $el.dataset.target; var $target = document.getElementById(target); // Toggle the class on both the "navbar-burger" and the "navbar-menu" $el.classList.toggle('is-active'); $target.classList.toggle('is-active'); }); }); }
}, 4000);
setTimeout(function() {
(function(w,d,s,l,i){w[l]=w[l]||[];w[l].push({'gtm.start': new Date().getTime(),event:'gtm.js'});var f=d.getElementsByTagName(s)[0], j=d.createElement(s),dl=l!='dataLayer'?'&l="+l:"';j.async=true;j.src="https://www.googletagmanager.com/gtm.js?id="+i+dl;f.parentNode.insertBefore(j,f); })(window,document,'script','dataLayer','GTM-NXK42CQ');
!function(f,b,e,v,n,t,s){if(f.fbq)return;n=f.fbq=function(){n.callMethod? n.callMethod.apply(n,arguments):n.queue.push(arguments)};if(!f._fbq)f._fbq=n; n.push=n;n.loaded=!0;n.version='2.0';n.queue=[];t=b.createElement(e);t.async=!0; t.src=v;s=b.getElementsByTagName(e)[0];s.parentNode.insertBefore(t,s)}(window, document,'script','https://connect.facebook.net/en_US/fbevents.js'); fbq('init', '143267720877988'); fbq('track', "PageView");
}, 1000);