Business
RD has 31 of the first 50 international prospects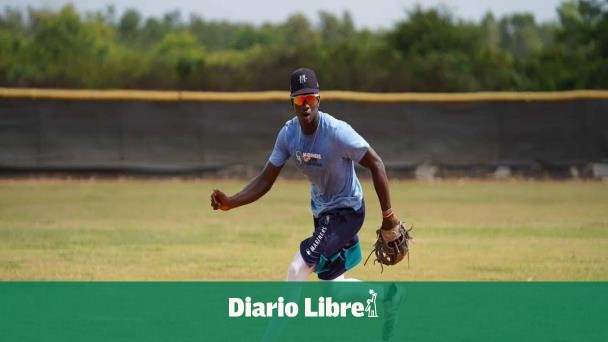 Although the IMF, World Bank and OECD envision a bleak 2023 economically, where neither powers like China or the United States would emerge unscathed, there are more than thirty Dominican families for whom baseball will take them in the diametrically opposite direction and little they care about those forecasts.
When the international market for signatures of the Big leagues the quisqueyanos plan to take a larger cake than usual, where they usually keep half.
of the top 50 prospects to be recruited by the 30 organizations there are 31 that were born in the eastern part of Hispaniola according to the ranking prepared MLB Pipeline, Major League Baseball's platform focused on embryonic-stage players.
Venezuela is behind with 12, there are also three Cubans, two Bahamians, a Korean and a Mexican. This group represents the bulk that is left with the most money.
The signing period will be open between January 15 and December 15. Players eligible to sign for the first time are those born between August 1, 2005 and August 31, 2006. Players must be registered at MLB in advance to be eligible for recruitment.
Class
Although the Dominicans are the majority designated among the first 50, the prospect that would receive the best cut is the Venezuelan Ethan Salas, whom the Fathers they would give a bonus that would reach US$5.6 million.
Salas, a catcher who hits with both hands, trains with his father, José, at the JC Academy, the La Javilla league development program, in Villa Duarte. If it materializes, it would eclipse the record bonus for a Bolivarian, held by Kevin Maitán (US$4.2 million in 2016).
Following Salas comes Felnin Celesten, a 6-foot-1 switch shortstop who scouting reports compare to Wander Franco.
Celesten trains with Juan Daniel Ozuna in Boca Chica, the same program where Robert Puasón was trained, who signed in 2019 for a US$5.1 million bonus. He's a shortstop with great reach, arm, speed and power (he scores 55 in all four tools on the 80-20 scale).
The biggest question mark is his ability to hit averages, though evaluators see an improvement over the past year. The sailors they would be willing to pay between US$3.9 and US$4 million to secure their services.
The third in the ranking is Joendry Vargas, a shortstop who would have a word agreement with the Dodgers. He trains with Raúl "Banana" Rosario, a renowned talent trainer who in recent years has developed several prospects seven-digit bonus recipients.
In the ranking, he places Derniche Valdez, a shortstop who would sign with the Cubs, in sixth, and outfielder Enmanuel Bonilla anchors seventh with a pre-agreement with the Cubs. Blue Jays.
Camilo Díaz, who is in a lawsuit with the agents who represented him until 2021, appears in the 17th position projected to sign with the Astros. The Texan team would pay more than $2 million for this shortstop.
The availability of the equipment
Clubs that received a competitive balance pick in Round B of the Draft (A's, Brewers, sailors, Marlins, Rays, Reds, Tigers and Twins) are authorized to invest up to US$6,366,900 in signatures. Clubs with a competitive balance pick in Round A (D-backs, Guardians, Orioles, FathersPirates, Rockies and Royals) received $5,825,500.
The base contract pool for the Astros, Blue JaysBraves, Cardinals, Cubs, Giants, Mets, Nationals, White Sox and Yankees is $5,284,000.
The Angels, Phillies and Red Sox each lost $500,000 of their pools signing players who had turned down qualifying offers (Noah Syndergaard, Nick Castellanos and Trevor Story, respectively) last offseason, so they each have a US pool. $4,644,000.
The Dodgers and Rangers each lost $1,000,000 of their pools signing players who had turned down qualifying offers to reduce their pool to $4,144,000.