Health
Regenerative Medicine Treatments at Quirónsalud Alicante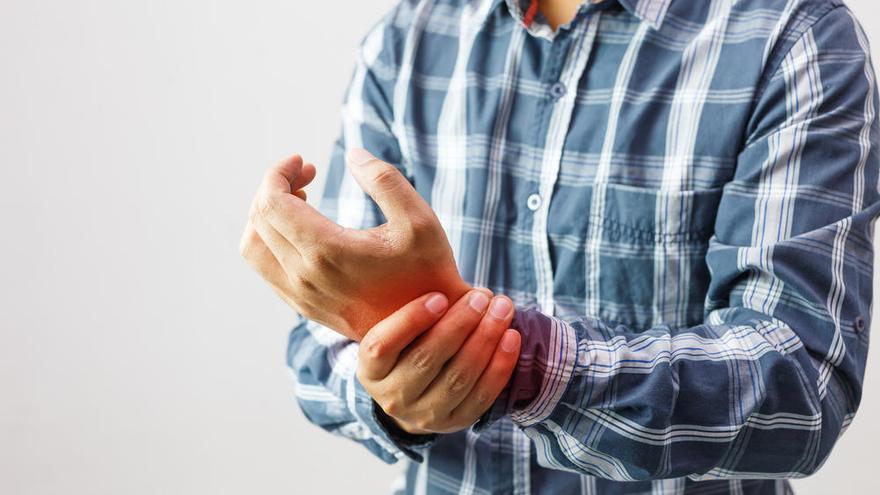 The Regenerative Medicine includes all those therapies that seek regeneration of tissues and organs of the human bodyincluding stem cell therapy or platelet-rich plasma.
These types of techniques are highly effective for musculoskeletal problems such as osteoarthritis, muscle injuries or lumbar or cervical pain. The Doctor Juan Fernando Garcia Henares He is a doctor of medicine cum laude from the University of Granada, as well as a pain specialist with awards from both the Spanish Pain Society (SED) and the European Society of Regional Anesthesia and Pain (ESRA). As responsible for the Regenerative Medicine Unit and of the Pain Unit of Quirónsalud Alicante explains what Regenerative Medicine consists of, what are the best techniques and their benefits for the treatment of pain.
What, exactly, is regenerative medicine?
We define regenerative therapies as those treatments that aim to stimulate our body's natural healing procedures to strengthen ligaments, tendons, joints or other soft tissues that have been weakened, either due to overuse or microtrauma.
In general, this group includes biological and non-biological treatments, among which, for facilitating repair and remodeling, therapies such as prolotherapy (dextrose or glucose), platelet-rich plasma (PRP) or stem cells (from bone marrow or adipose tissue).
How can it help pain control?
Regenerative medicine helps, in expert hands, to treat a wide variety of musculoskeletal and soft tissue pathologies, among which are classically tendinopathies, large joints with osteoarthritis (knee, hip, or shoulder), muscle injuries, nerve entrapment or rheumatic pain. It is also very effective against syndromes lumbar, cervical or thoracic pain.
What techniques do we currently have and what do they consist of?
regenerative techniques in our Pain Unit They include all of the above, but we could focus them on two large groups: the use of platelet-rich plasma (PRP) and stem cells.
The mother cells are unspecialized cells two unique features: are able to self-regenerate by division, and under certain physiological or laboratory environmental conditions can be induced to become tissue cells or organs specific. Regenerative medicine is an expanding science with more and more publications and promising results in terms of its safety and efficacy. We currently have mesenchymal stem cells (MSCs)which are characterized by being obtained mainly from bone marrow or adipose tissue. Among their mechanisms of action, their anti-inflammatory, immunomodulatory, pro-angiogenic, anti-fibrotic and healing capacity with proliferative effects stand out.
Secondly, platelet-rich plasma or PRPcould be defined as the use of high concentration platelets in a small volume of plasma obtained from the patient himself. For it, After blood is drawn, it is centrifuged to separate the platelets. from the rest of the blood components and to be able to extract a concentrated volume of platelets.
These platelets contain about 30 active growth factors that can be deposited in "pathological" tissues to promote, to some extent, healing. Among these growth factors, VEGF (vascular endothelial growth factor), PDGF (platelet-derived growth factor), IGF-1, IGF-2 (insulin growth factor), TGF-β1, FGF (insulin growth factor) stand out. fibroblast), KGF (keratinocyte growth factor), connective tissue growth factor, or epithelial growth factor as well as interleukin 8 (EGF).
What do you offer at the Quirónsalud Alicante Regenerative Medicine Unit that distinguishes you from other centers?
Notably There are various extraction and processing systems for PRPon the one hand the so-called "closed" ones, which guarantee an approximate concentration of minimum platelets for each patient, but with the drawback of not knowing the exact concentrations that are injected.
And on the other hand, on the Regenerative Medicine Unit and Pain Unitr of Quirónsalud Alicante we have taken a step forward, being pioneers in the province in guarantee and certify in the laboratory how much concentrate is the PRP obtainedwith the sole objective of achieving an optimal result for the patient.
Thus we adapt, depending on the pathology, to obtain both the volumes and concentrations of platelets needed that comply with the recommendations of the latest published studies, and of the main international centers of orthobiology and regenerative medicine.
In general, according to the scientific literature, it is considered that platelet-rich plasma must have at least a concentration of 1,000,000 platelets per microliterwhich we achieved with a protocol and previous study of multiplication up to 8.4 times the number of original platelets.
Step by step, what would the therapeutic plans be like with the use of Regenerative Medicine?
Both at the level of large joints (knee, shoulder or hip), ligamentous or tendinous pathology, and both in osteoarthritis as in certain sports injuriesin our Unit We will study each case to offer a safe and cutting-edge therapy guiding all our interventions by imaging tests to reach the exact place with the most appropriate regenerative medicine product.
At the level of column, After a clinical examination and careful assessment of the necessary complementary tests (MRI, CT, EMG, ECO), we will make a diagnosis followed by an individualized therapeutic plan. Now From Quirónsalud Alicante, we are committed to the cutting edge of disc pain therapy techniques. These treatments based on Regenerative Medicine such as PRP or stem cell application Bone marrow aspirate (MSC) is set to replace other more popular and classic treatments such as radiofrequency and infiltration with corticosteroids.
There is evidence (NE III) -and support in impact journals and American guidelines-, that the use of regenerative medicine in certain well-selected patients with discogenic pain, together with physical rehabilitation, physiotherapy and rehabilitation treatment, They are effective and safe and can improve low back pain in the medium/short term, even delaying and avoiding certain degenerative phenomena.
Summary of the applications of Regenerative Medicine in the Pain Unit of Quirónsalud Alicante
TENDON/LIGAMENT INJURY:
Medial or lateral epicondylitis/ medial or lateral epicondylopathy (tennis/golfer's elbow) (level of evidence 1)
Medial or lateral collateral ligament injury (evidence level 2)
Anterior cruciate ligament injury (evidence level 2)
Patellar or patellar tendinopathy (evidence level 2)
Rotator cuff tendinopathy (evidence level 2)
Achilles tendinopathy or tendinosis (evidence level 2)
CARTILAGE DEGENERATION
Osteoarthritis: hip, shoulder, knee (evidence level 1) or facet joints
Degeneration or damage of the acetabular labrum, glenoid
INTERVERTEBRAL DISC DEGENERATION
What are the benefits for pain treatment compared to other types of techniques?
There are numerous studies suggesting that bothlocal anesthetized as, above all, the corticosteroids have a detrimental effect on soft tissues, that is, on the cells that make up the cartilage (chondrocytes), or the tendon (tenocytes). Likewise, it is known that certain products with corticosteroids can alter -at least temporarily- blood pressure or blood glucose levels (sugar), something that in certain patients we need to avoid, making the use of Regenerative Medicine, pulsed radiofrequency or ozone even more important.
On the other hand, there is scientific evidence that Regenerative Medicine is safe and effective in pathologies such as osteoarthritis, ligamentous or tendonous, certain neuropathic pain, as well as muscle injuries.
The advantages of the Regenerative Medicine treatments could be summed up in that they are insurance (obtained from the patient's own blood, and therefore less possibility of allergic reactions or infection); effective (following international guidelines and recommendations), little invasive (no login required) analgesic, anti-inflammatory and regenerative and without the proven damaging effects of corticosteroids.
You can request here more information about regenerative medicine in Quirónsalud Alicante
Where to find Regenerative Medicine treatments in Alicante?
Quironsalud Alicante